Hi Everyone!
Sorry I haven't posted in a few days. We've actually had some wonderful cool (for Florida) weather, so the kids and I have been spending our afternoons outside with our neighbors!
We have a few new listings this week that you can find
here
and for all the mailing list members, only FOUR more days to get their entries in for the FREE custom Maddie*Kate set! Get bidding ladies :-)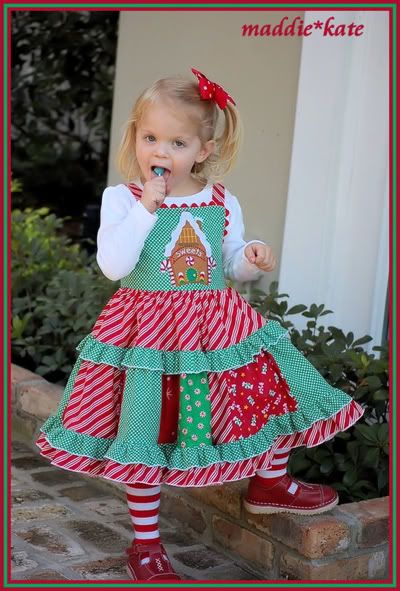 On a sad note, we just just got some news this week that Nate's grandmother is very ill and she is now being cared for by Hospice, with the doctors only giving her a short time to live. She will be 92 years old next month and has been very active with dancing, going on cruises and spending time with friends. She has lived a wonderful life and we will be praying for the rest of her days here on Earth to be peaceful and painless.
We sent out a little message to our mailing list members and close friends to come post a comment on our blog when we first got it going as an incentive to get people to come check it out. Mallory picked a random number and the person that posted a comment that correlated with that number, won a prize! We are happy to announce that Jennifer of Sweet*Sunshine*Boutique was lucky post #6!! She got to choose between a "Naughty" or "Nice" shirt for herself or one of her girls :-) Here is what she picked!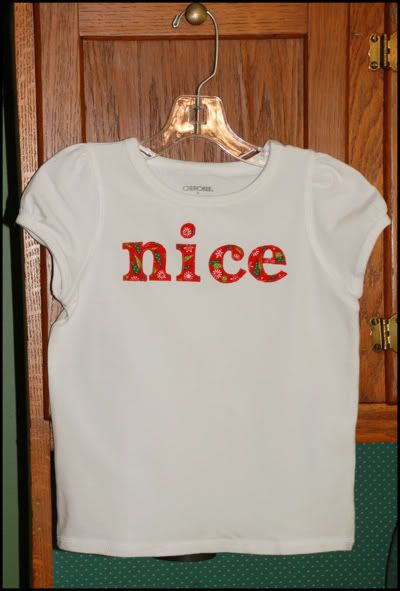 I'll be back later to post some cute pictures of the kids at their slide party and from our fun afternoons outdoors.