We just listed these adorable matching brother and sister Thanksgiving sets. You can find them by clicking
here
.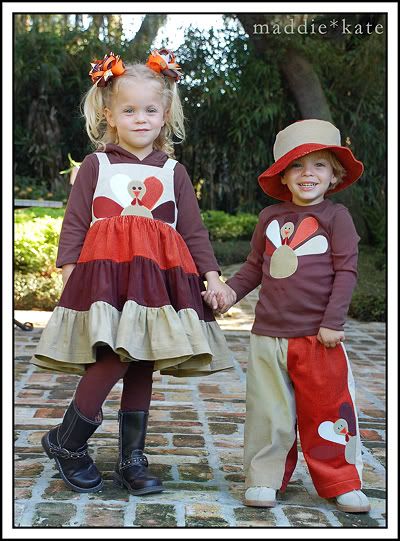 I just LOVE this picture of the kids together. You wouldn't know it from the pictures, but they were being very difficult when we were taking pictures for these sets. Maybe a little too much candy that day...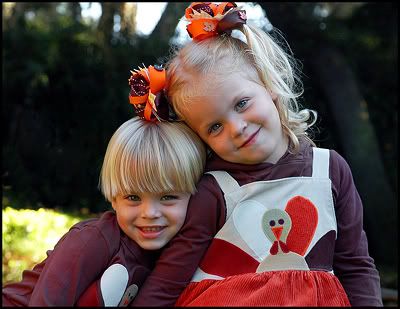 We also listed this 3-pc sample set from last year. It has a great Buy It Now price!!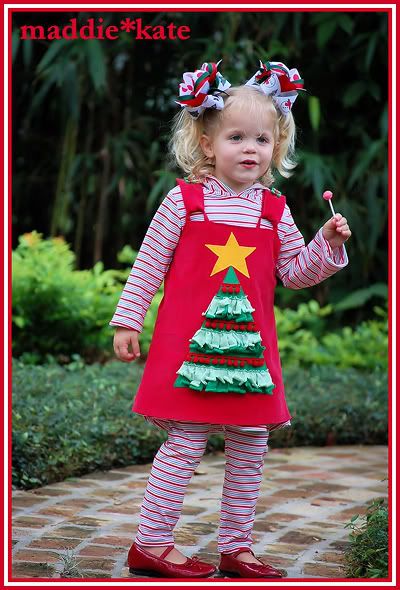 Our weekend was really nice. We went to a little sports bar Friday night to cheer on our Tampa Bay Rays baseball team. Mallory had a soccer game early Saturday morning and then we shuffled off to a birthday party for a few hours. We had our Sunday morning donuts and then were off to another birthday party. Nate took the kids fishing this afternoon so I could work on the computer for a few hours. The weather has been so refreshingly cool here in the mornings and evenings so we were planning on taking a little walk to night, but I see some much needed rain clouds out my window, so we will probably just watch some football instead...
I hope everyone had a nice weekend too!