Since last week, Mallory has asked when October was going to be here, as I told her that we could decorate for Halloween once it was October. She got in the car after school and proceeded to tell me that today was October 1st and it's time to decorate! I'll post pictures of the finished product tomorrow when it's complete.
I took the kids over to one of the parks that we take pictures at to help Mallory with her show-and-tell project for the week. Every week, her class is working on a different letter of the alphabet, and this week it's "F". We saw a bunch of bird and duck feathers at the park when we were taking pictures on Monday, so we took our brown paper bags and marshmellows and went on a feather hunt. Of course we could find only ONE feather when we went looking for them, but the kids did find lots of other things to fill up their bags with and we ran into Katie our neighbor!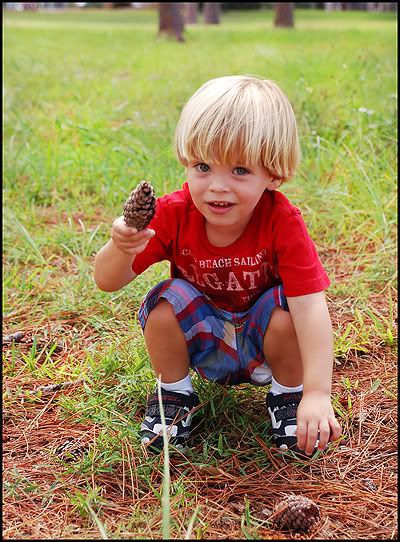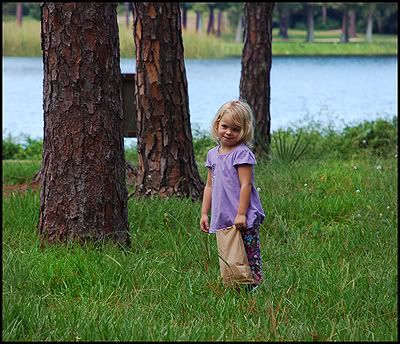 I love this picture, as it makes Mallory look so tiny.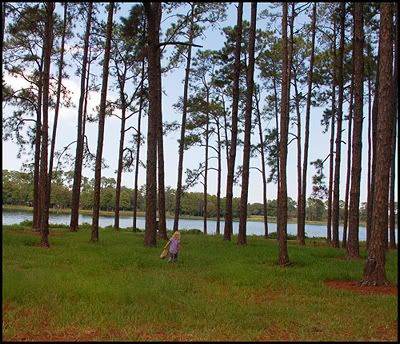 Also, Nate's boss asked us if we would be interested in his son's playground set, as he's getting too old to play with it. Of course we were interested in it!! The landscaper put it together Tuesday night and the kids LOVE it!