Baby Sydney was born on Thursday, October 9th weighing in at 8lbs 3oz, 21.5 inches long and LOTS of brown hair! She came out so quickly, that her sweet little face was bruised. She's doing great and will be going home tomorrow afternoon. I've been to the hospital 3 times to see her and I can't get enough of her!
Here she is with Grandma "Gammie" Kandy, and Aunt Kacey.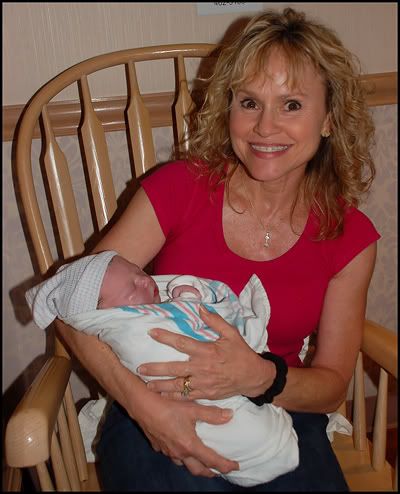 Here she is with her big brother, Kyle and big sister, Morgan.
This is Sydney and her BIG cousins!!!