Some of our buddies from WisteriaLane decided to have a "Retro Cartoon Mini-Launch" that started today.
Here is our set. Custom 3-pc set includes top, skirt & fur cuffs. Pair it with a long sleeved shirt and some black boots, and your little one will be the hit of the town!
You can find our listing
here
. Be sure to search WisteriaLane to find the other fabulous listings!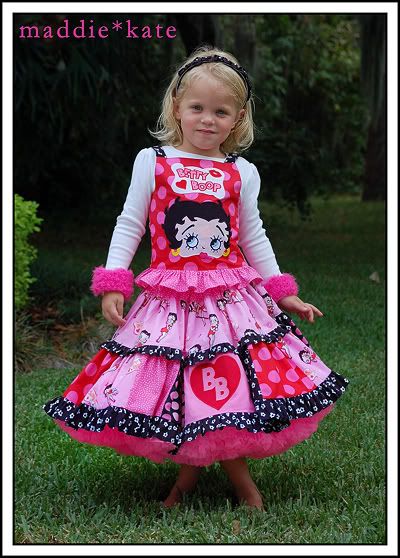 Also, our promotion for our mailing list members ends tonight at Midnight. Any bids placed before then will count as double entries, so get bidding :-)