We just listed this darling Euro-style CandyLand dress, custom sized 2T-6. No details were left of this dress!!
You can find the listing by clicking
here
.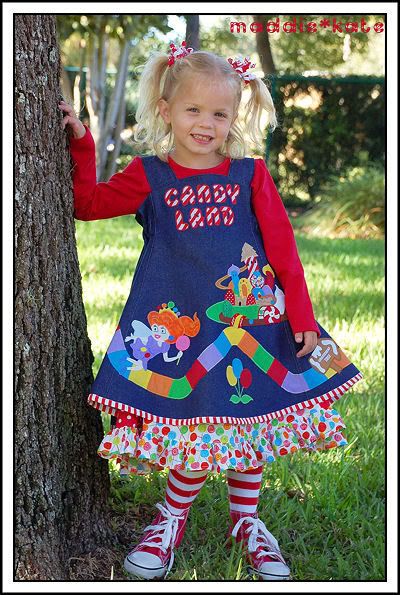 Poor little Jack was sick early Sunday morning, which I thought was from his flu shot, as every time he has ever gotten a flu shot, he ends up throwing up for at least 24 hours. Well, it must have been a different type of virus, as I found myself in bed yesterday afternoon not feeling so good. Thankfully, my sweet husband came home from work early and took over the kids, dog, household chores for the evening. I'm so much better today, but I don't want to see or smell BBQ pulled pork for a long time!
We will be heading out tomorrow night for a fun time on our street with our little parade. The weather is supposed to be beautiful! We hope everyone has a safe and fun Halloween!!
I'll leave you with a new picture of sweet little Sydney.