Since I've been absent for a while, you are going to get about 2 weeks of posts all wrapped up in one!! We had a wonderful vacation with Nate being home, it's actually wierd not having him here this week during the day.
Christmas was great! We went to the 8 o'clock service at church Christmas Eve. It was a little late for the kids, and they weren't on their best behavior...but they sure did look cute ;-) Here are some pictures before we headed out.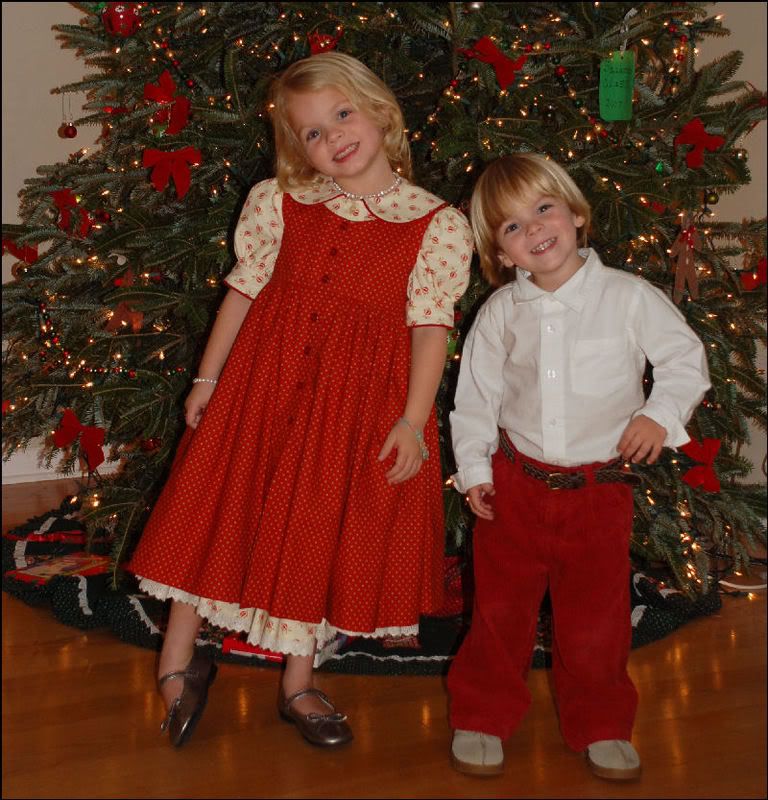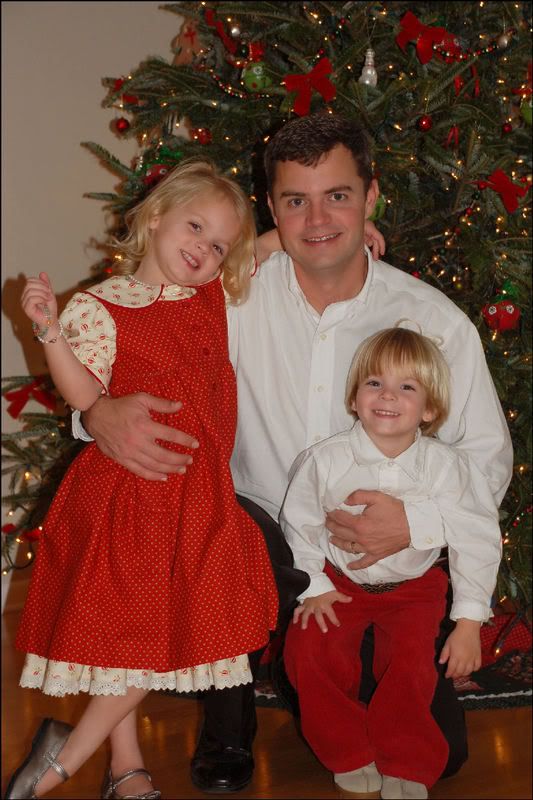 The kids decorated a Gingerbread Christmas Tree, that our sweet dog decided to eat while we were out.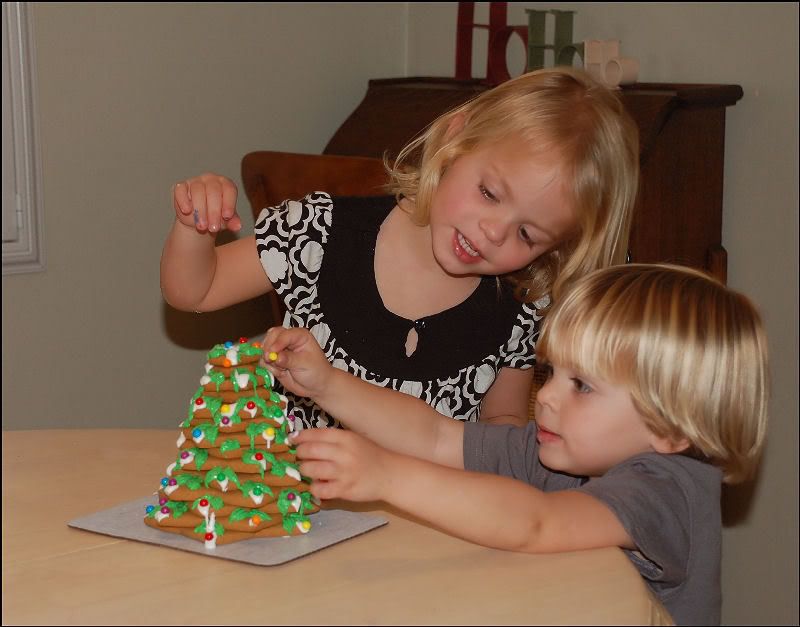 Here is Mallory Christmas morning "the best day of her life" as she told us all...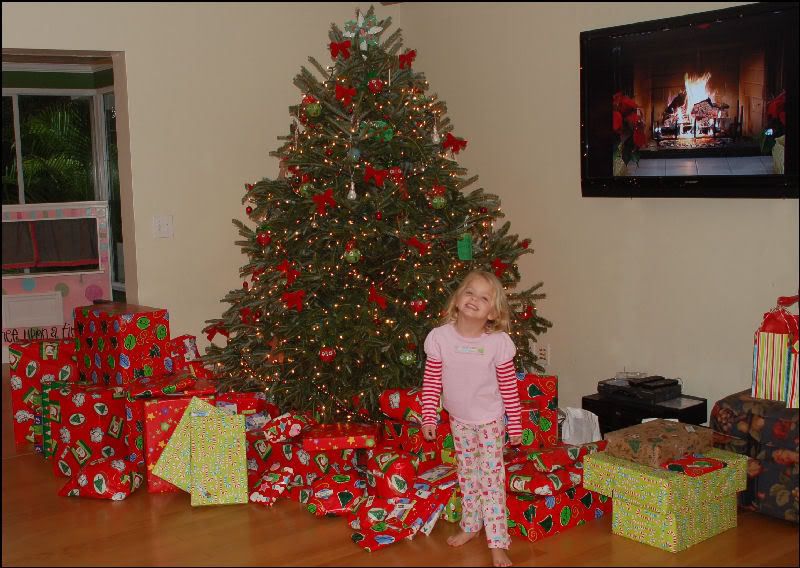 Jack in his new blue Power Ranger outfit.
On Friday, we took the kids on the pirate boat that sails out of our little harbor. We took the sunset cruise, which was 2 hours long...about an hour too long for all of us. Yes, even the adults got their faces painted!!