Easter started on Thursday for us, with the kids parties & egg hunts at school, as they were off for Good Friday. For the past 3 years now, I've hosted an egg dying party on Good Friday. The first year, it was just here at our house, with 5 or 6 little friends from Mallory's class. Last year, I decided to have it at our favorite park (so I didn't have to deal with cleaning my house and then cleaning it again after everyone left). The number of friends has grown and grown, so this year we filled up an entire pavilion at the park with about 40 kids and 30 adults, complete with the Easter Bunny making an appearance, face painting, egg dying, eating lots of yummy food, and hiding 300 plastic eggs. The party was a hit and we can't wait to start planning again for next year, which should be even bigger, as we will have new kindergarten friends!!
This is Jack at school on Thursday.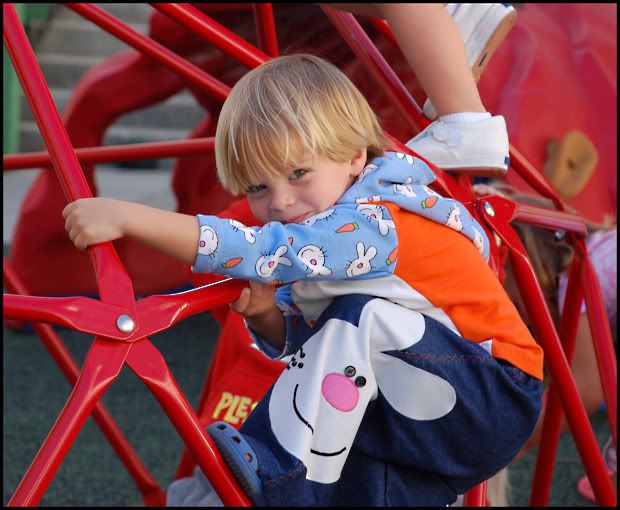 Here are some pictures from the party on Friday.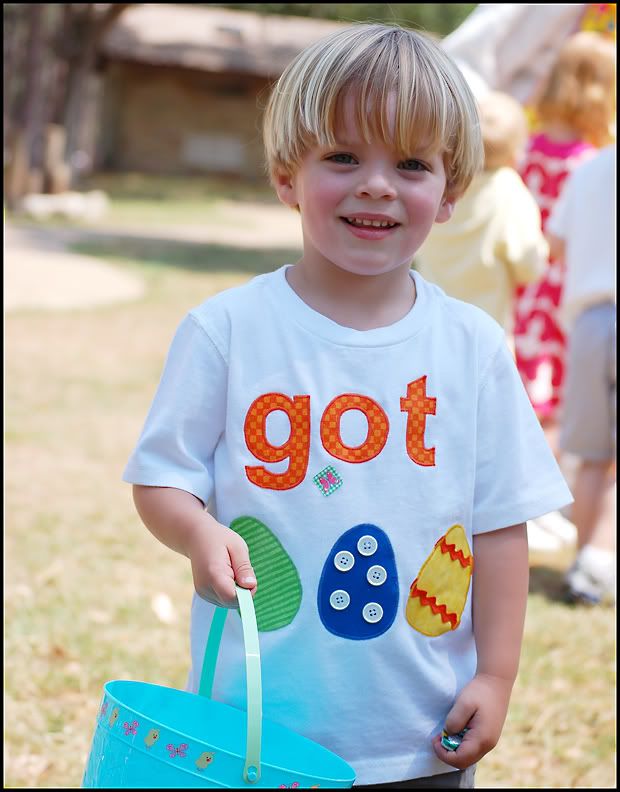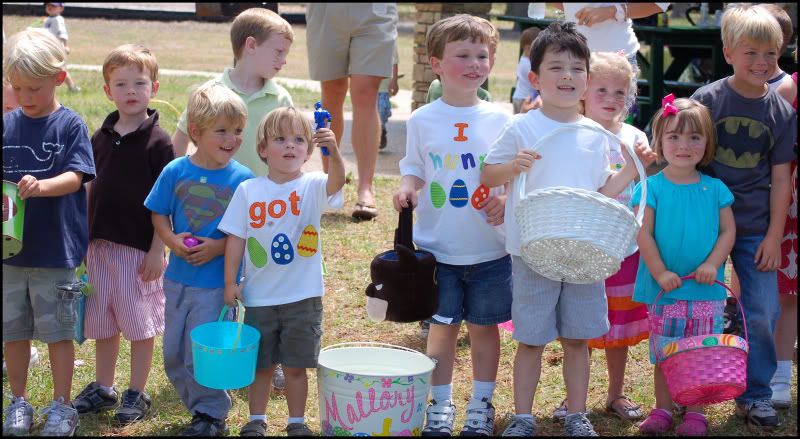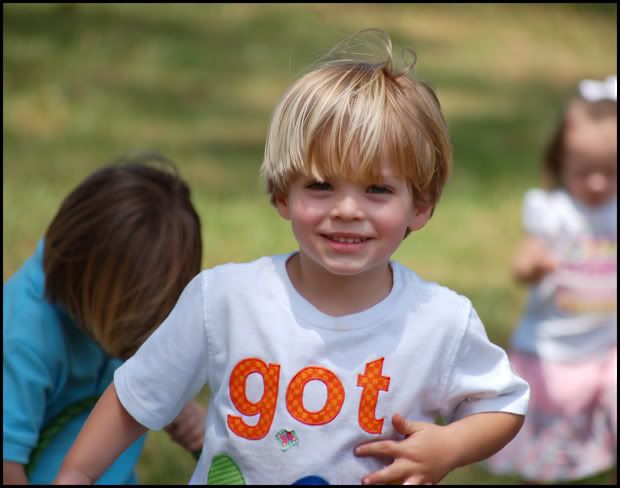 Saturday, we went up to our little town's Easter Egg Hunt on the soccer fields. There weren't that many people there this year, so both kids got lots of eggs! Along with the egg hunt, they had a bunny hop race, which Mallory came in 2nd for her age group, an egg on the spoon race, which Jack came in 3rd for his age group, and an egg toss.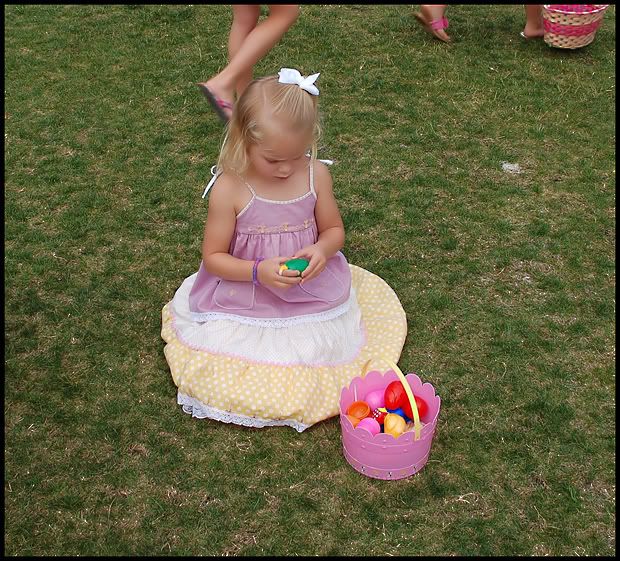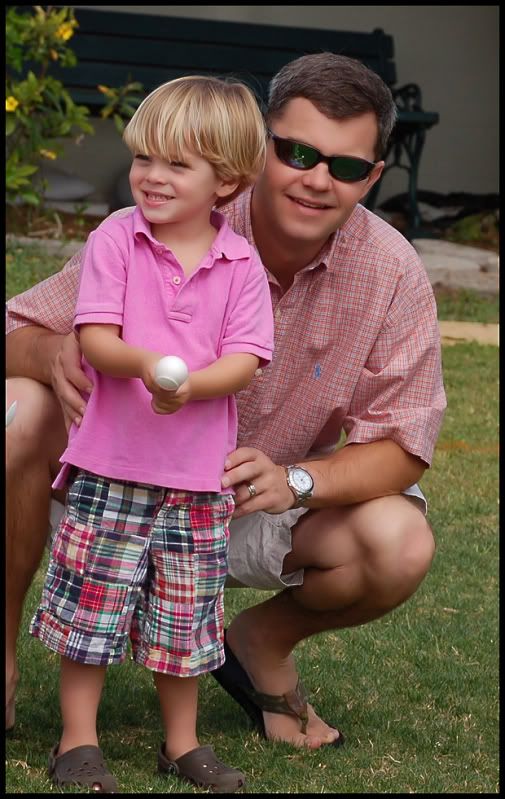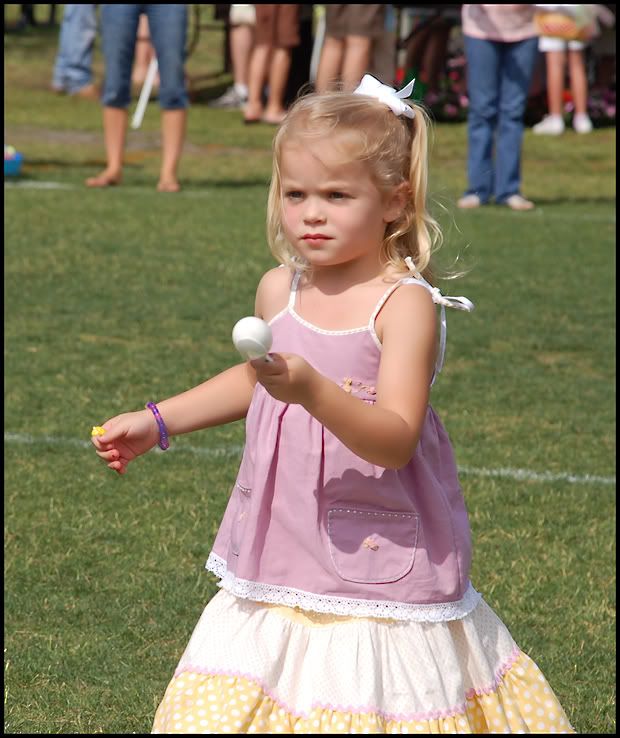 Sunday morning came at about 6:30 at our house, hence the dark pictures when the kids were opening their Easter baskets.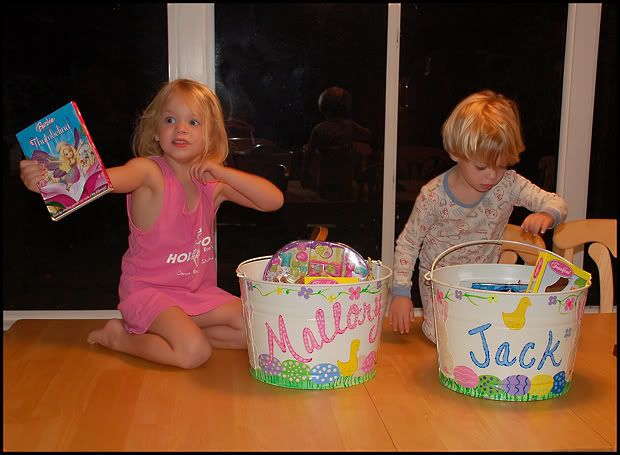 Then we were off to church with all that sugar in the kids systems! Luckily for us, they were singing in the choir, so they didn't have to sit with us and we actually got to enjoy the service.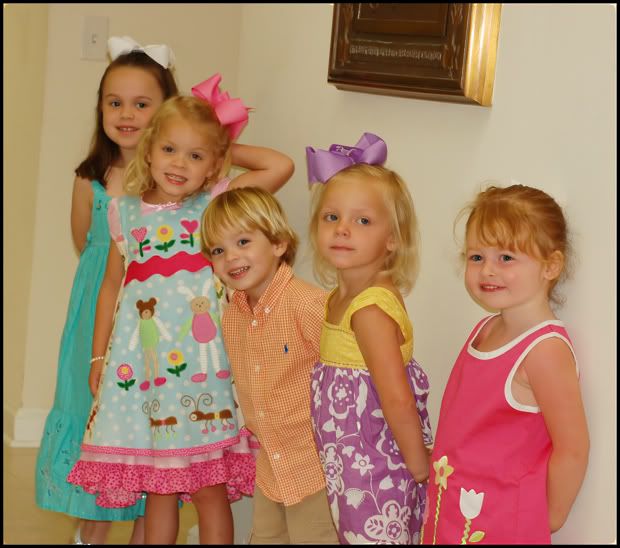 Can you tell who loves to be up on stage? They tried moving her to the middle so she would stand still a little better, but it didn't seem to work. I feel bad for the other parents that might have been trying to take a picture of their child with Mallory's arms in the way!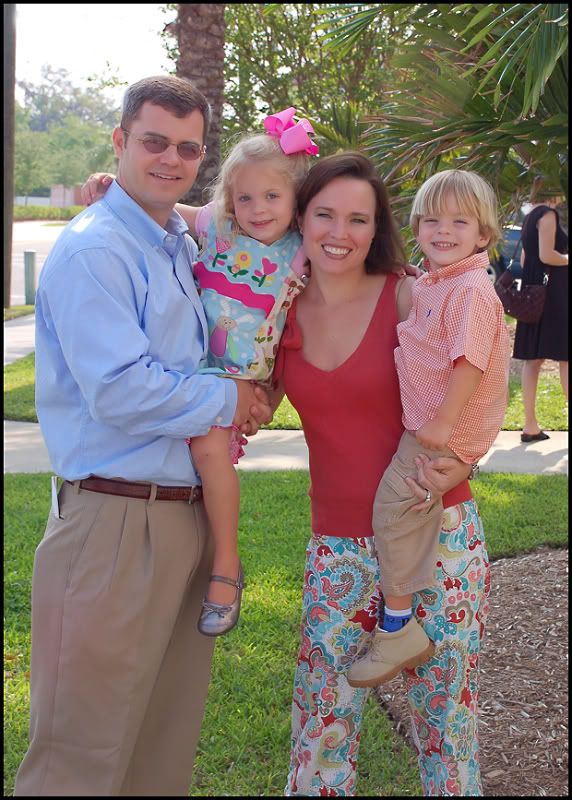 Here is a cute picture that I took of my sister's kids Friday night.