We have been on Spring Break all week. The weather has been so nice, not too hot or cool. We decided to get the big water slide out this weekend for the kids to enjoy, so we invited 2 little friends over to join them. They had a blast, see pictures below, BUT I got a call Sunday morning that one of the girls had just been diagnosed with Strep Throat!!! Sure enough, my little man Jack caught it Monday and was at the doctor's office bright and early Tuesday morning! Thankfully no one else in our house caught it and Jack was back to his normal self Tuesday afternoon. I guess we caught it early! We hit the beach Wednesday morning and had a fun filled day playing in the water and searching for seashells.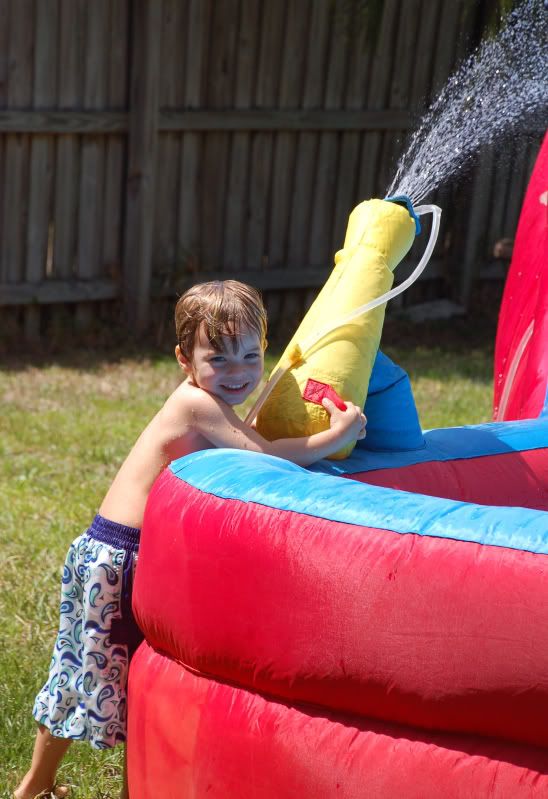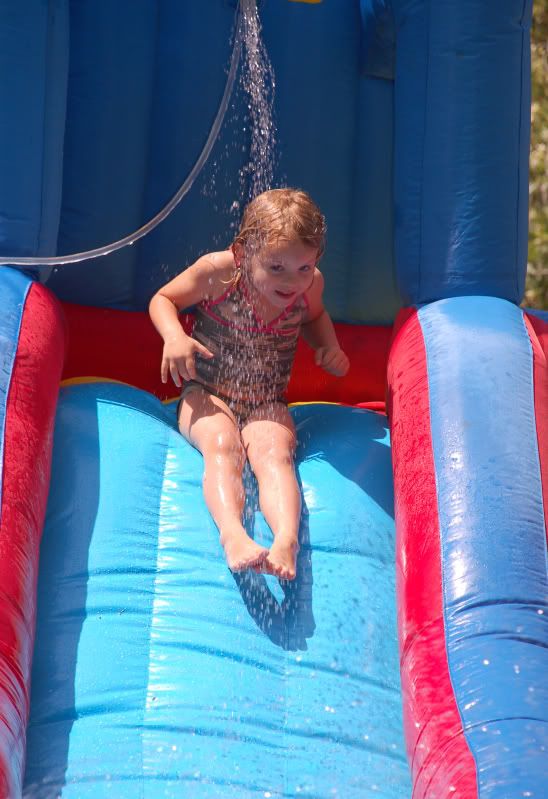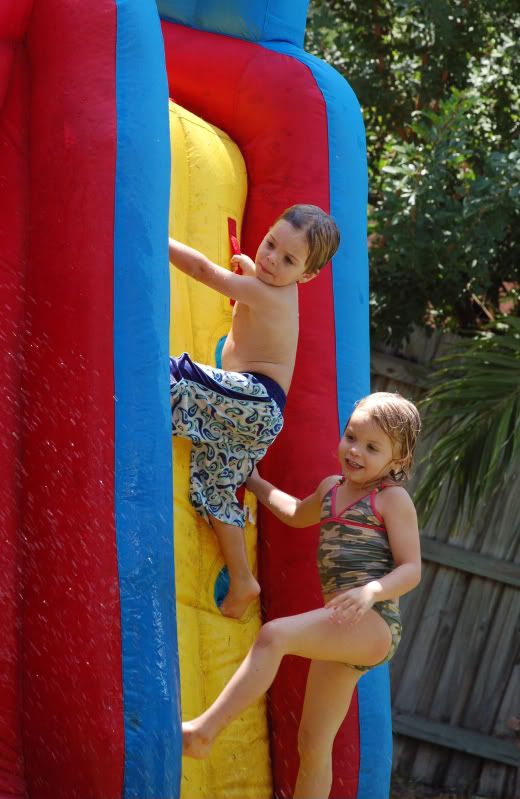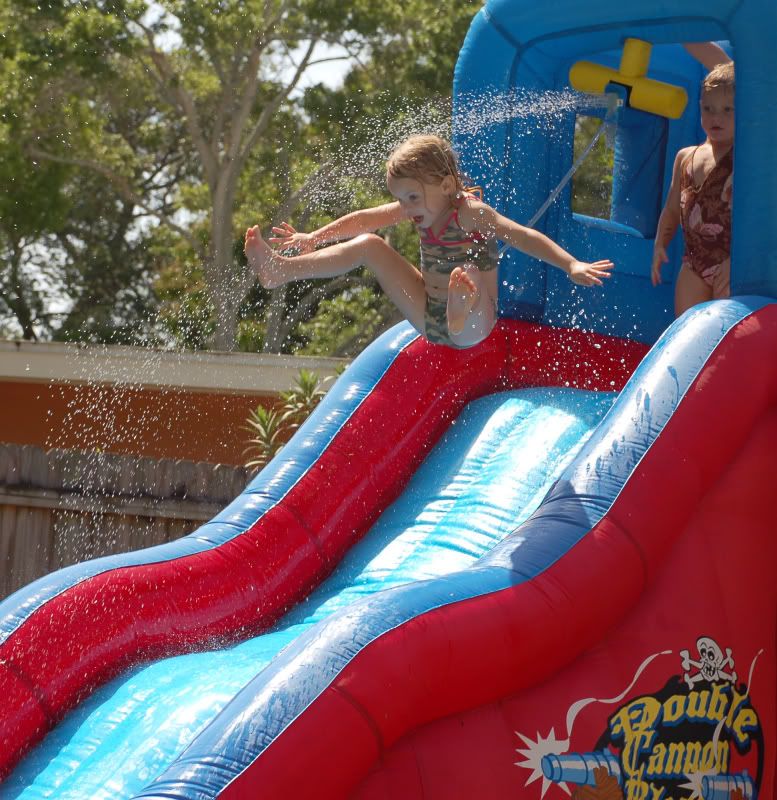 Here are some new listings on eBay for us.
This is a custom 2-pc set that includes the jumper patchwork dress and the applique denim pants. Sized 2T-6
You can find the listing by clicking
HERE
.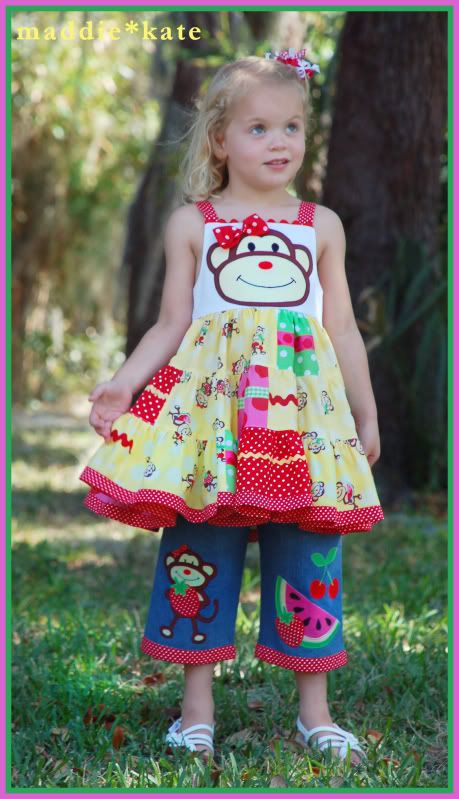 We also listed this sample/resell that includes the crochet top, headband and appliqued cropped jeans. Sized 3-4-slim 5. This was only worn for these pictures and has a great starting price!
You can find this listing by clicking
HERE
.