We had so much fun at Mallory's Birthday Party!! She had decided back in NOVEMBER that her party was going to be at Future Flipz, a gymnastics studio, and that's where we had it!! There was so much for the kids to do and they had their own instructor, so the parents got to sit back and just relax! Mallory's theme was My Little Pony, so we picked out the perfect cake, plates, napkins and pinata! Never did I imagine what a chaotic place it would become after the pinata was broken and some of the kids didn't get a certain type of candy!! There won't be anymore pinatas at any parties that I host again!
Here's the birthday girl right before we left for the party!
Future Flipz writes the names of the kids having a party at their gym that day, which was so cute to see!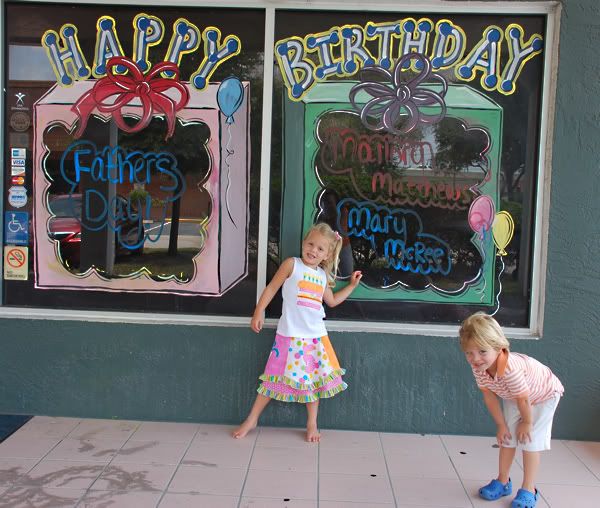 Mallory practicing her cartwheel and swinging on a rope into the foam pit.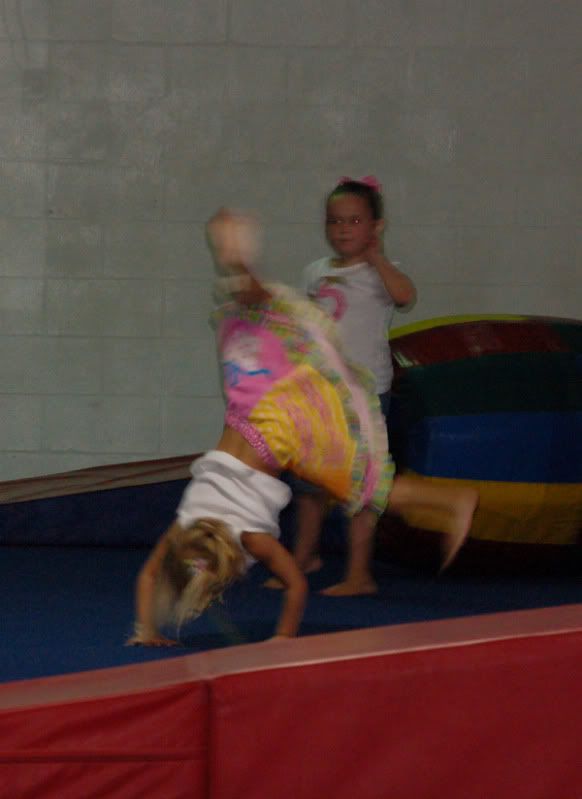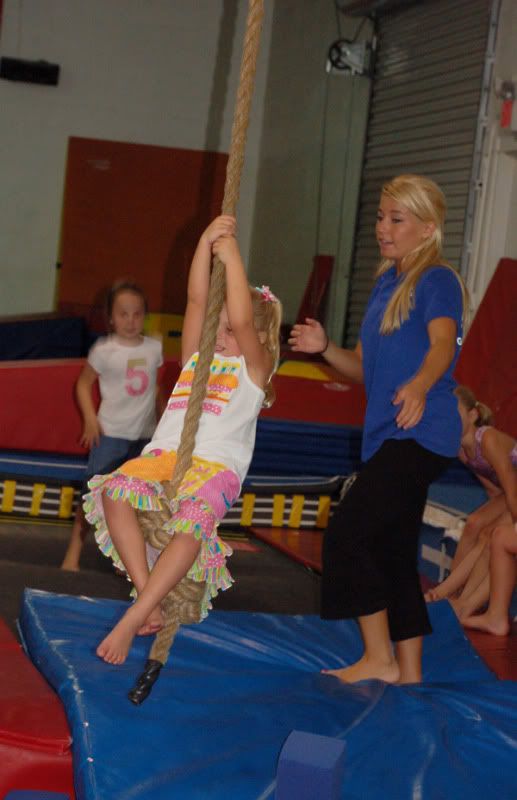 Some party goers patiently waiting their turns on the rope.