Mallory did AWESOME today!! We had a little issue last night when I informed her of her friends that were on the waiting list for another school got in to the other school, but she rebounded perfectly today! I am so proud of her!! I was a wreck all day, I think I had tears in my eyes the entire day just thinking about what was going through her mind...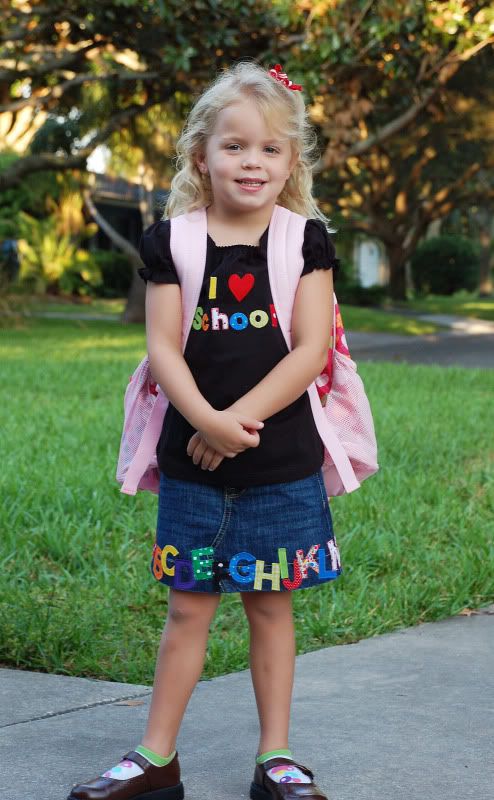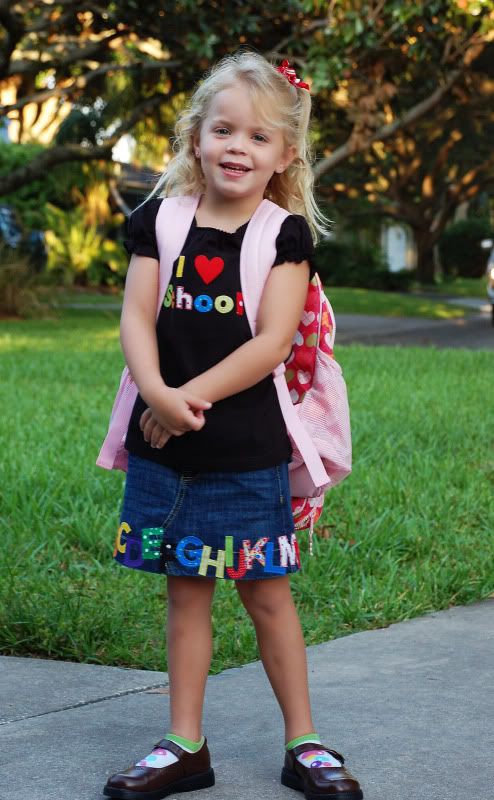 When we got to school, we walked up to her classroom, walked right in, I gave her a big hug and she turned and walked over to her seat. Miss Independent!! She said they didn't have much time at lunch, so we are going to work on eating a little faster at home. It was lightning outside, so there wasn't any recess or P.E.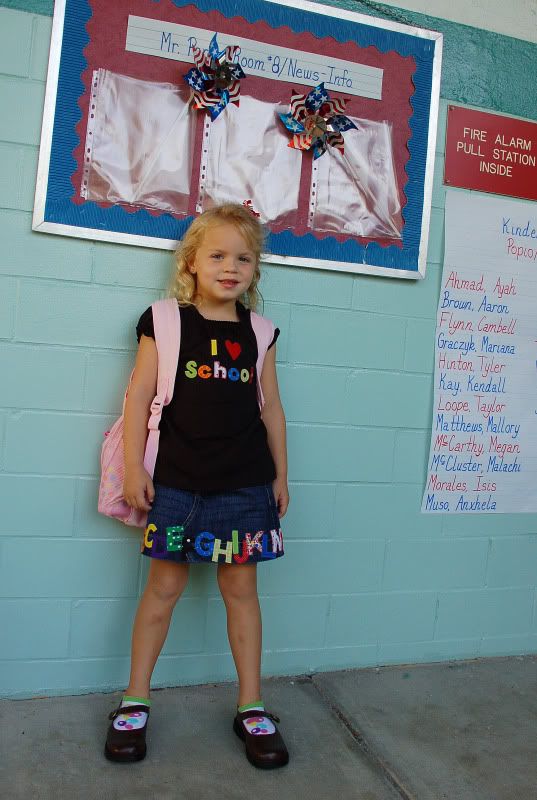 I kept looking at my watch all day and when it said 2:46, I knew that she would be on her way to the bus pick up. I felt like I could throw up!! The bus was supposed to drop her off at 3:23, but it was about 10 minutes late. She was the last one off, but was so excited and proud of herself!! She even asked if she could ride the bus tomorrow!! I guess that means she wants to go back to school too!