First of all, sorry it's been SO long since I've posted anything. We've been so busy around here, not doing anything special, just getting through the days... It's been EXTREMELY HOT for October for us, breaking heat records almost everyday. We normally don't get in the 90's in October. Thankfully, there is a cold front coming tomorrow and it's supposed to be 55 Sunday morning!! Break out the winter coats!!
We have been decorating the front of the house with fun Halloween things. I'll try to get some pictures of them tomorrow and post what it looks like!!
I hosted a baby shower last weekend with a bunch of friends for a girlfriend that is having her third little girl in a few weeks. I was in charge of making a quiche (which I'll post the delicious recipe soon) and the favors. Her colors for the nursery are pink and brown. I got the idea for the favors from
BAKERELLA
, and boy were they a hit!! I think I made mine WAY too big, but they were delicious! I just took some terracotta pots that I had and spray painted them pink and then painted the brown dots on them with craft paint. Christine took the pots home with her to decorate the nursery with!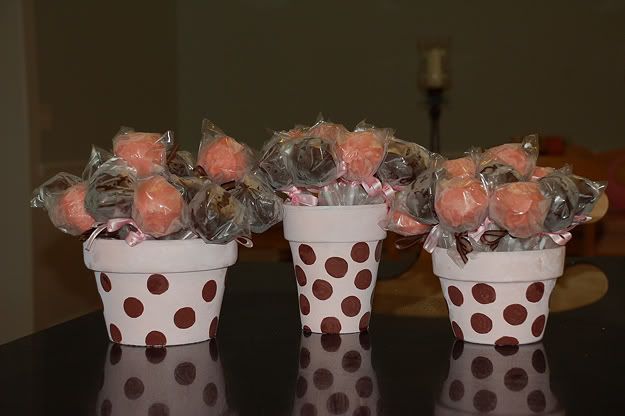 So now on to the fun adventure... A few weeks ago Nate went out spear fishing with some guys from work, so my mom and I took the kids bowling. We thought bowling would be so much fun a) because we went to a birthday party at the same place and the kids loved it and b) they love bowling on the Wii. Boy, were we wrong!!
"THIS BALL IS TOO HEAVY!!"
Mallory is a pro at Wii bowling, beating all of us 90% of the time, so this was really hard for her.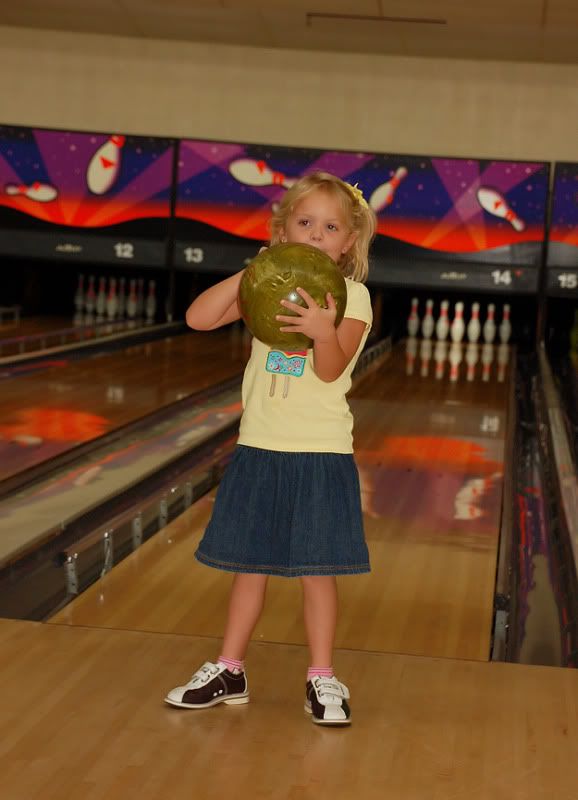 She didn't want help, but finally gave in and let us.
All Jack cared about was eating. He thought the menu was the neatest thing.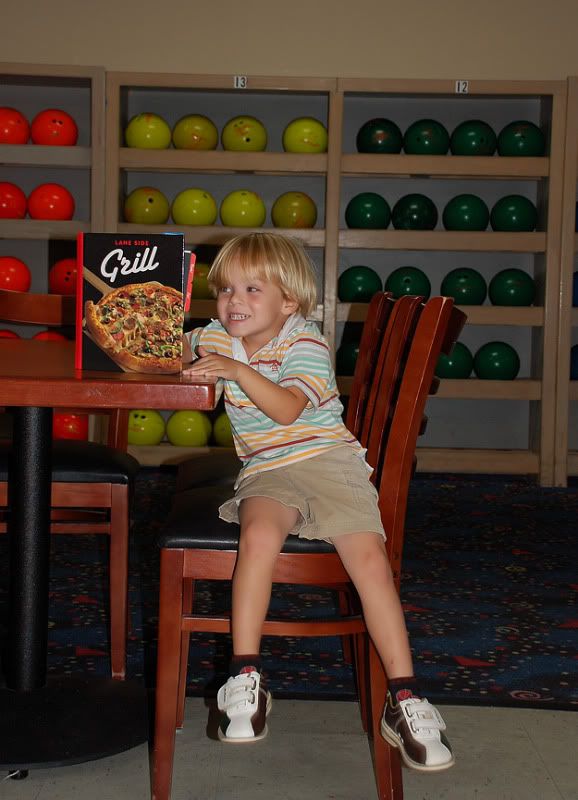 Here is our newest listing on eBay. Snow Bunny, it's OOAK, best fit 3/4/5. So cute for winter!!
You can find the listing
HERE
.