I have a dear friend that I like to barter with... I sew some clothing for her darling little girls, and she paints for me! This morning at church, she told me my Thanksgiving wreath was ready! This is our 4th wreath from her and I love this one so much!! I was ready to put up our Christmas one, but it will have to wait 2 more weeks!!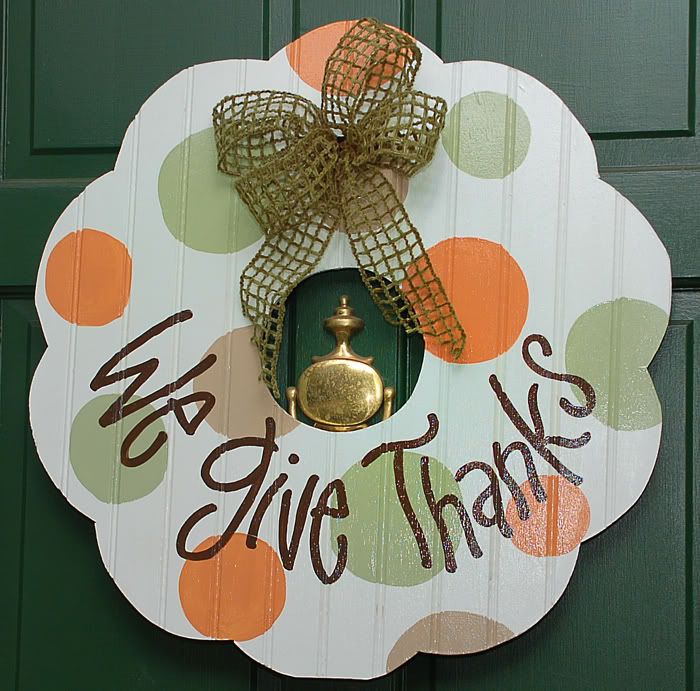 Be sure to check out her website
HERE
! She has so many cute Christmas gifts for friends, family and teachers!