Yes, this is a whole MONTH late, but that's the story of my life these days!! We are in the home stretch of our kitchen remodel and I SO can't wait to start cooking again and losing these few extra pounds that I've gained from eating out!!
Mallory graduated from preschool on May 28th. It was a very bitter sweet day for me to see how far my little girl has come since starting at the school the day that she turned 2. I knew she was ready to move on to kindergarten, but I'm just not quite ready for her to go. I never thought that I would be "one of those moms" that cried and carried on about the first day of kindergarten, but I KNOW that I'll be that mom!! Mallory will be starting at a new school, more than likely, without her best little friends, which breaks my heart.
Back to the graduation ceremony...
We took some family photos before we left. I didn't have anyone to take a true family picture, so these will have to do.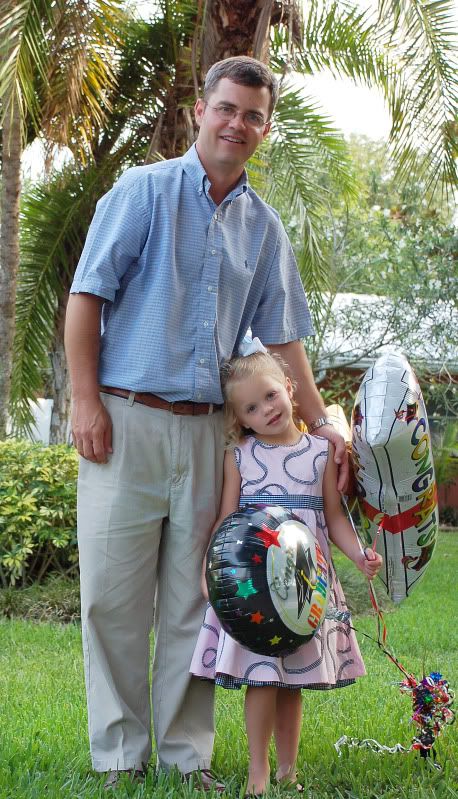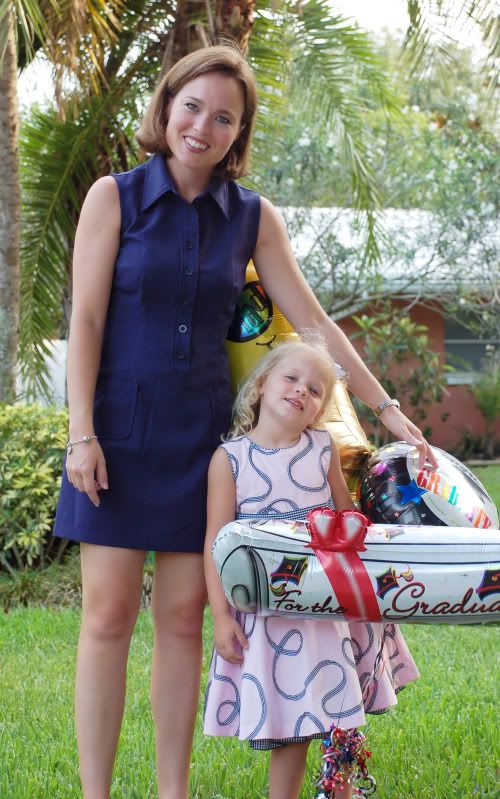 I had to throw some in here of Jack, as he was just too cute for words.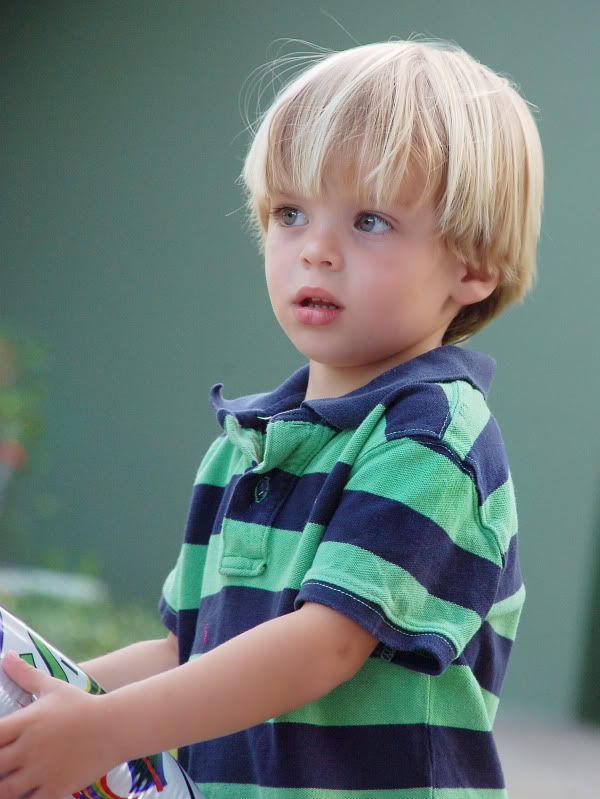 All the kids met in the church lobby to take some pictures and get on their cap and "gowns". There was a swim party at my friends house during the day, so most of the little girls had red eyes from the chlorine.
Mallory and her teachers, Ms. Stacey and Ms. Shelley.
Here is a picture of the silhouettes that they did the last week of school.
Here she is getting her diploma!!
After the ceremony, the 2 classes sang a little song, to the tune of I've been working on the railroad.
I've been going to my preschool,
all the whole year long.
I've been going to my preschool,
and I've learned a lot of songs.
I can count and say my letters,
I know my shapes and colors too.
I've been going to my preschool,
all the whole year through.
Gradulation day, gradulation day,
gradulation day is finally here.
Gradulation day, gradluation day,
gradulation day is here.
Kindergarten here I come,
Kindergarten, I will be there soon.
Kindergarten here I come,
I'll be in a brand new school.
It still brings tears to my eyes...
**Did you notice how I spelled "graduation" in the song? Mallory pronounces it with an "l", like you would say "Congratulation", but it's "gradulation". It's so cute, as ever since she was 18 months old, she could pronounce anything perfectly. Jack...not so much...so I think it's cute how she pronounces it. Same thing with "Hallelujah", she drops that last "l" and puts two long "u"'s instead, like "halleuujah". Her knew VBS CD has a song with hallelujah in the chorus and I just love to her her pronounce it!!