Mallory is LOVING soccer this year. Maybe it's because she knows what she's doing now (with the exception of trying to sometimes control the ball with her hands), or maybe it's the fact that her favorite person of all time is her coach, or maybe it's all the friends on the same team, or maybe it's the uniform...they named themselves the Orange Pumpkins!! Who knows, maybe it's everything all mixed in to one.
She is smiling and dancing and even getting mad when she is taken out of the game to allow other kids a chance. Mallory scored 4 goals the first game and 4 goals in the second game!!
First, here are the Orange Pumpkin Cheerleaders!! (**side note** Please don't attempt to take a tattoo off of your son's arm for picture day with a Mr. Clean Magic Eraser. It will burn his skin off and leave a bad scar!! Bad Mommy!!)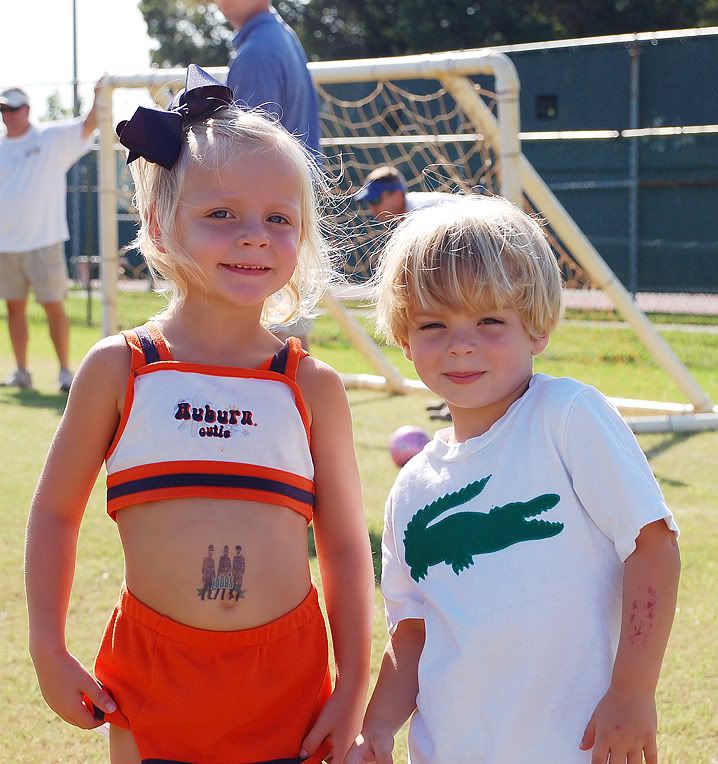 Let's see some enthusiasm!!??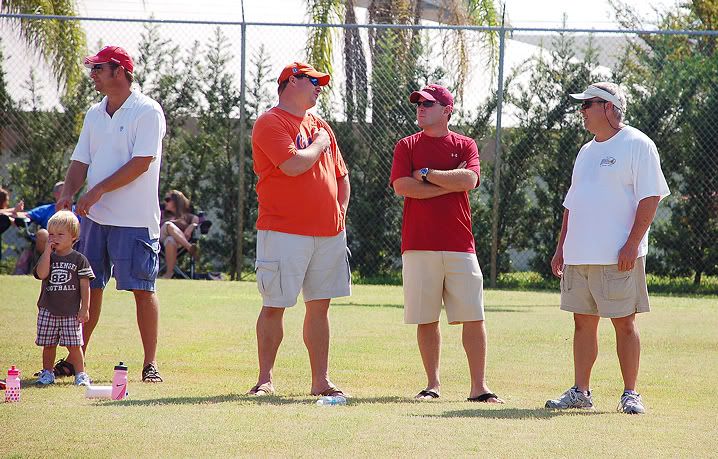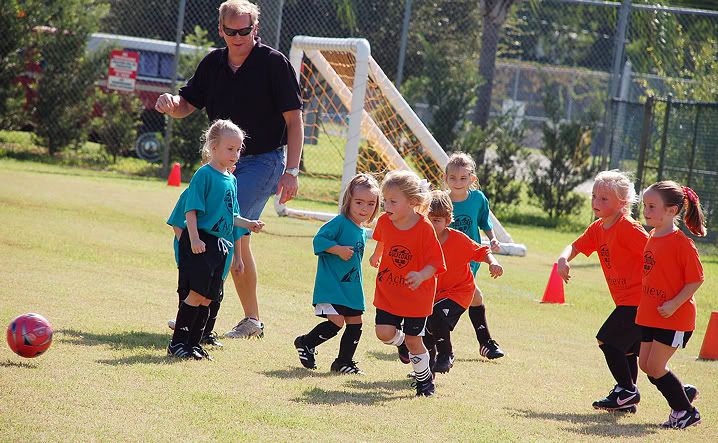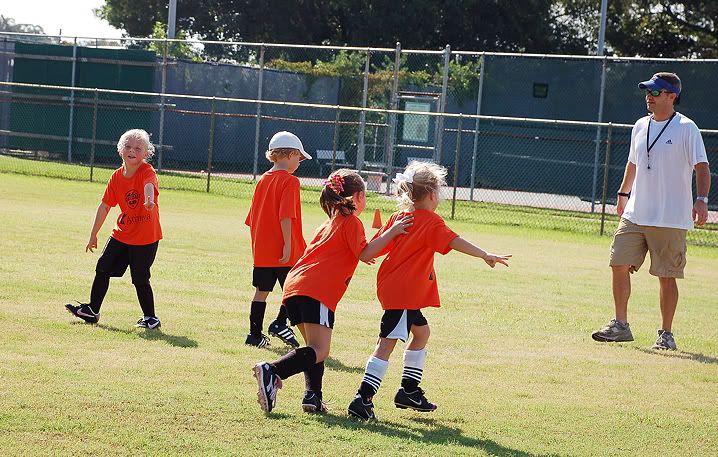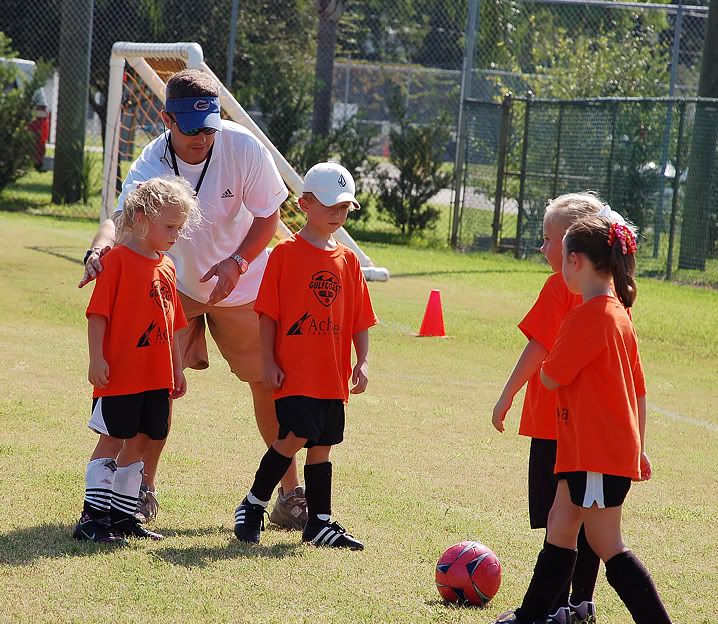 How many have you scored??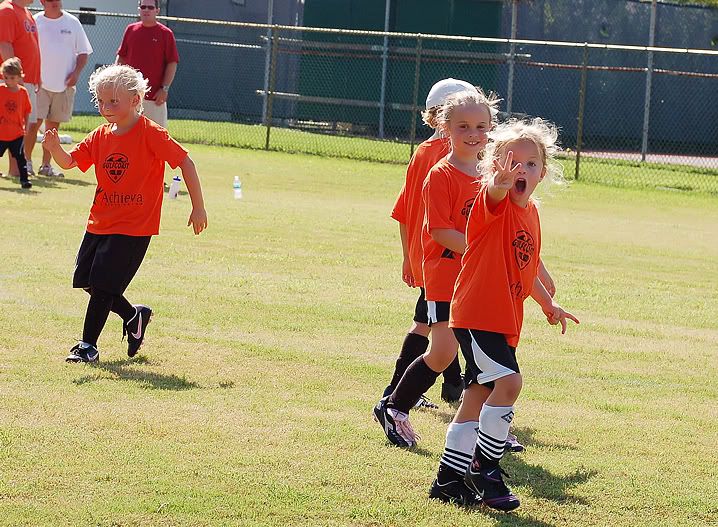 Mallory, we are so proud of you for giving soccer another try this year!! Way to go!!