We have been a busy bunch of pumpkin collectors these past few weeks!!
First, it was our annual Pumpkin Playdate with our best friends. We all meet at the pumpkin patch, take a million pictures of the kids running around (this year they actually stopped and POSED for pictures!) They must be growing up!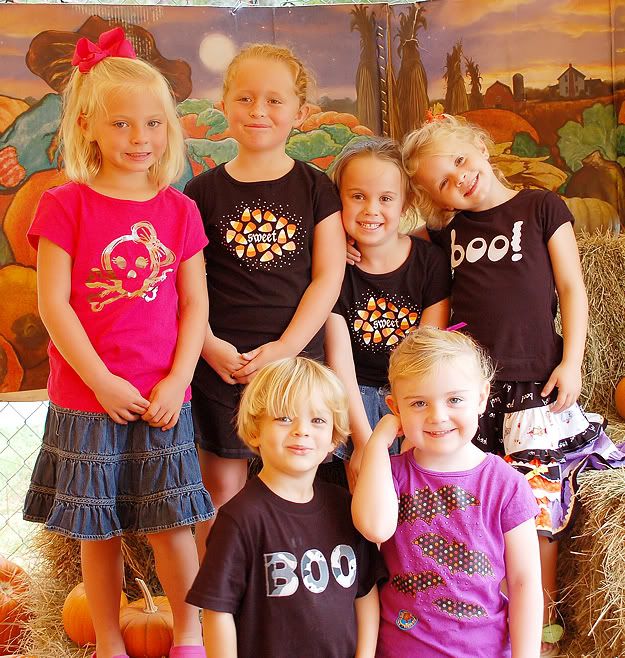 Then we all head over to my friend, Kim's house where the real fun begins! The kids paint and decorate their pumpkin's to their heart's desire. Our pumpkins turned out pretty well. The last few years we have come home with black pumpkins from all the paint colors mixing! It was rainy and wet outside, so we didn't get a whole lot of pictures sadly!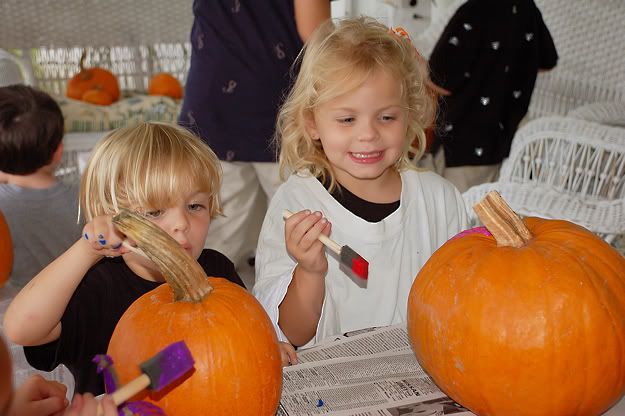 Then, the next day, we took the kids and a dear friend down to Bradenton to Hunsader's Farm Pumpkin Festival. It was a great time!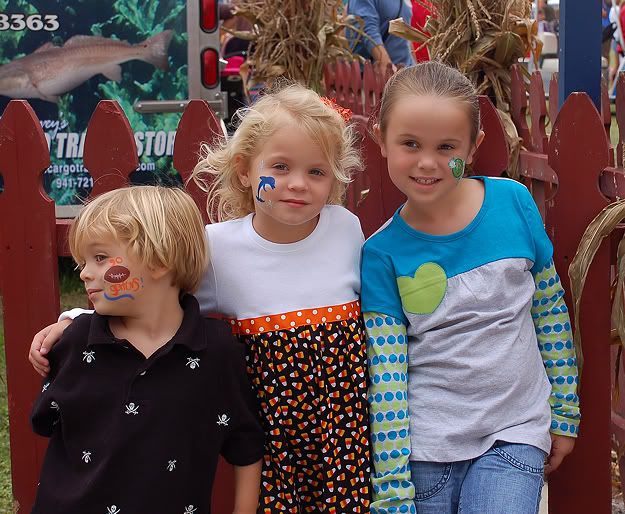 Nate and the kids getting ready for the Hayride through the farm. It was really neat for the kids to see an actual farm with strawberries, blueberries, corn and tomatoes!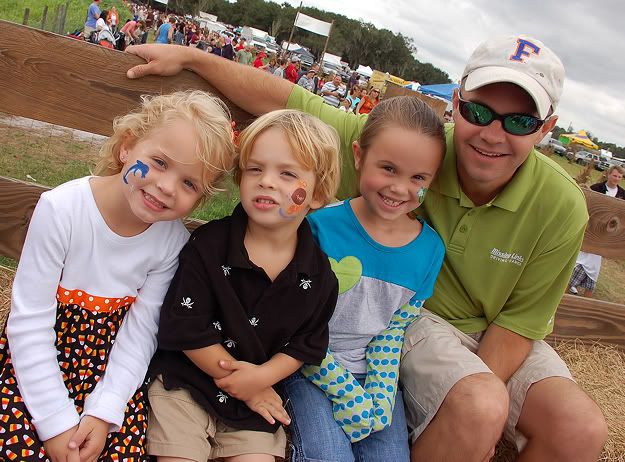 This thing was really cool. It was a Pumpkin Cannon. Every hour on the hour they would shoot a pumpkin out of it. We thought the pumpkin would fly about 100 feet or so, but this pumpkin that we saw flew probably 500 feet or more!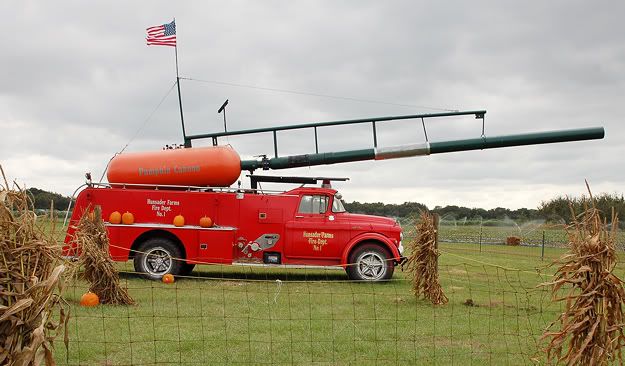 Next on the list was Jack's Pumpkin Walk at the Preschool.
We get the kids loaded up in the wagons and head down to the docks by the bay to listen to a few Halloween stories told by the Preschool Director.
Jack listening intently to the story...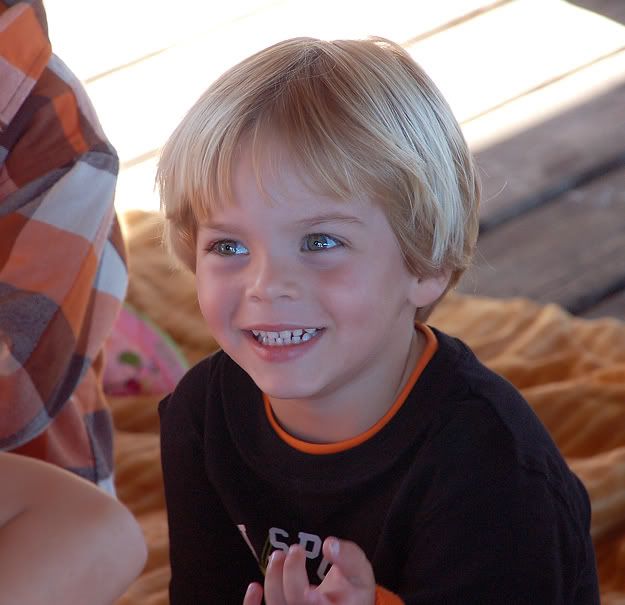 Then the kids run like crazy to pick out a pumpkin that we've placed in the grass area.
We have also been to Mallory's school for a pumpkin patch AND to our town's trick or treat night at the park, both of which I didn't bring my camera to. I did take pictures of the kids in their costumes before we left, but I might save those for later, just in case I forget to bring my camera Halloween night! :-)
Mallory has a Halloween field trip on Friday that I'm helping with, so I will be sure to take lots of pictures then!