Here are a few images from around our house. I didn't get a few of the crafty things done that I wanted to, but there's always next year!
We are headed to a birthday party this afternoon, complete with a visit from Santa, then the kids are singing at the traditional service at church at 5:00. Please pray that they will be on their best behavior...last year was not-so-much-fun.
Here is the tree, my wire hanger ball wreath without it's bow, and Jack's stocking hanging from our new book shelves.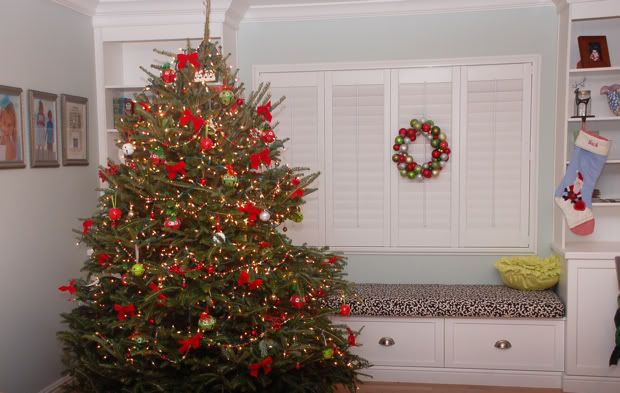 Snickelfritz, the elf, being mischievous in one of my hurricane lanterns.
My newly acquired Craig's List purchase (waiting to be coated black and get new hardware after the holidays) with some Christmas decorations.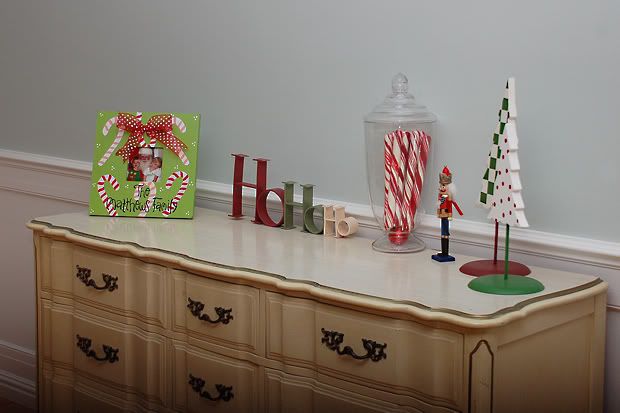 Here's the wreath with it's bow. I struggled and struggled with this, as I couldn't get the ribbon to stay put. I just gave up and let it do what it wanted.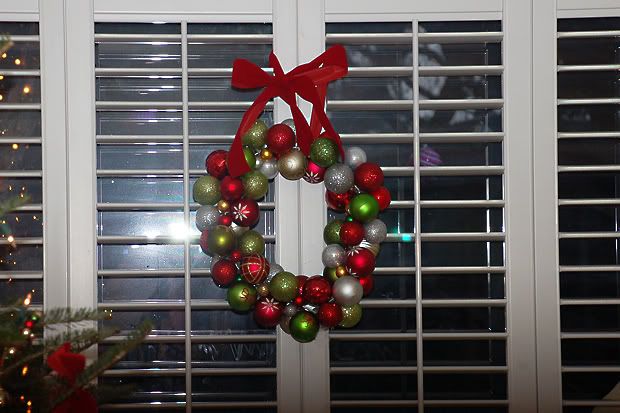 Our advent calendar, that I found at the MAXX for a bargain!!
Here are a few of the light displays at our local park. It was so cold the other night, most of my pictures are blurry, as I couldn't hold the camera still!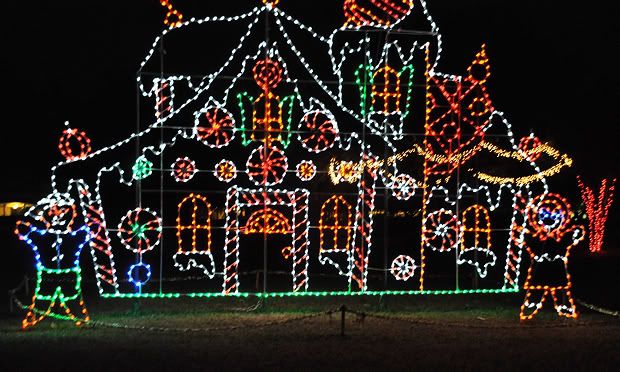 Look how small my kids look!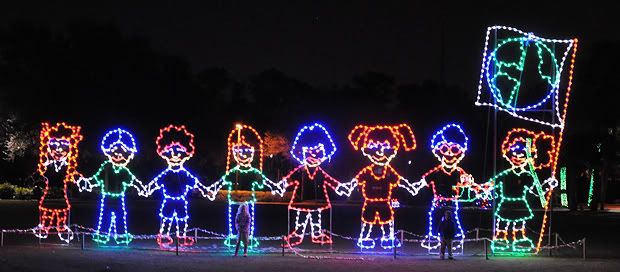 We want to thank everyone who reads our blog and has supported our businesses over the past few years. We hope everyone has a very Merry Christmas!!