I was trying to keep one of my New Year's Resolutions this weekend (keeping my desk area organized) and came across this among the piles of papers.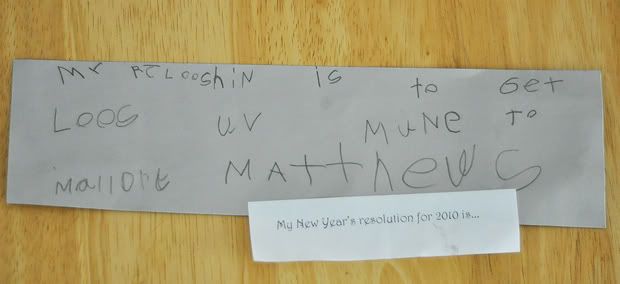 It reads: My resolution is to get lots of money to Mallory Matthews.
Really? I am aware of the gene in my family (from my dad's side) that is consumed with the thought of money (how much said person can get, what they are going to buy, etc.) and it's a dominant gene in my sister. I guess it's a dominant gene in Mallory too. Sigh...
I'm going to try to tackle one of this week's resolutions today, since it's going to be a balmy 56* this afternoon. Goodbye yucky cream with gold flecks of paint, hello glossy black!!