I have to admit, getting rid of two gigantic trees the day before Earth Day wasn't ideal (we promise to plant two more after the construction is over).
Here's what our backyard looked like before last Wednesday. Please excuse all the weeds and overgrown grass!!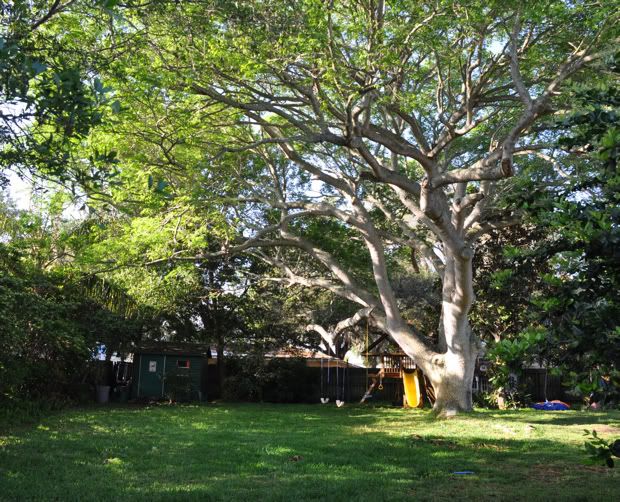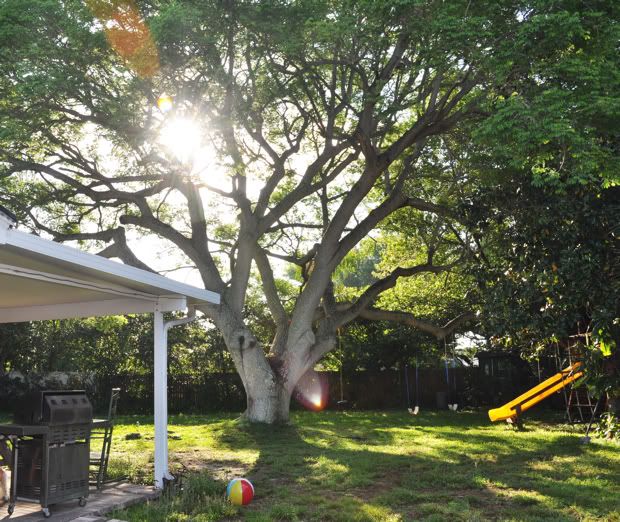 Here's what it looked like Wednesday afternoon. Talk about a transformation!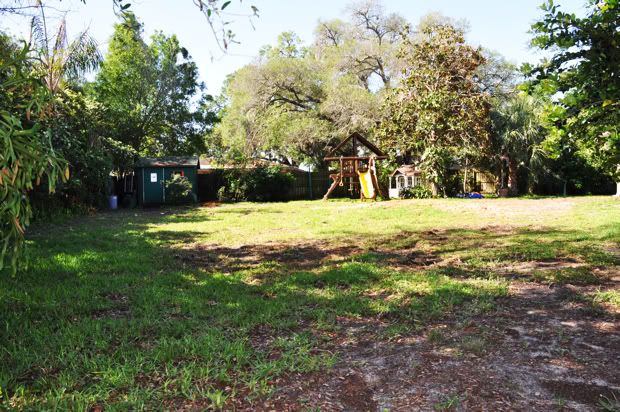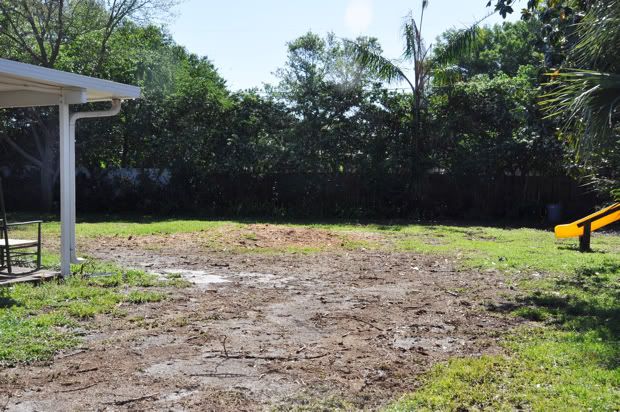 Our house feels about 10 degrees warmer now during the day now that all the shade is gone :-( I'm a little bit sad, but we all can't wait for the pool to start!!