Yes, Spring Break was a few weeks ago...
A friend of mine that has twin 6 year old boys that were in preschool with Mallory had a baby right before Spring Break, so a few of us took turns keeping the twins busy so Mom could get some rest and bond with her new precious little boy. I had never been to this park, so I decided today was the day!! It was chilly, but beautiful out! The turtles were everywhere trying to enjoy the sun.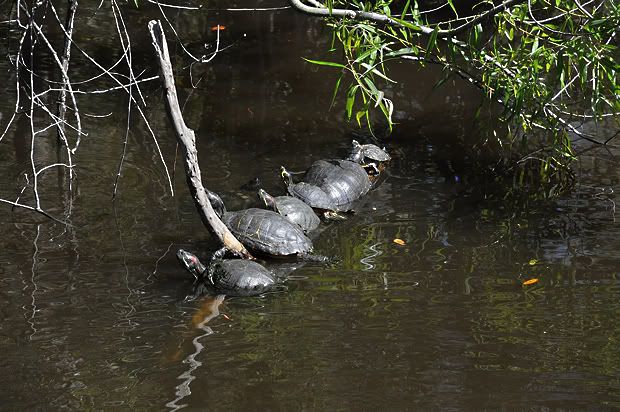 This little guy was very tame. He let the kids touch him (which I wasn't fond of, but I did cover them in antibacterial hand soap!!)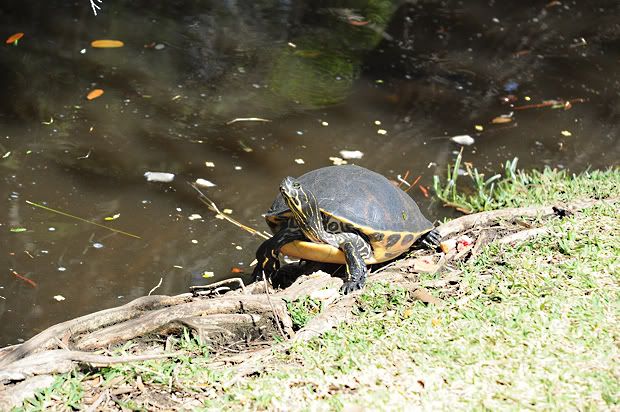 They had a little machine that you could purchase some food tablets at, so the kids got to feed the turtles in the pond.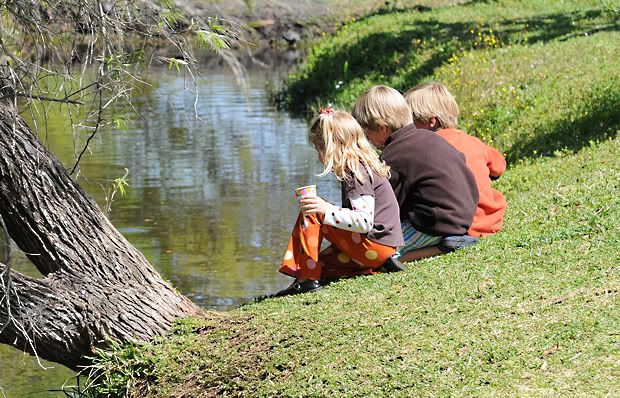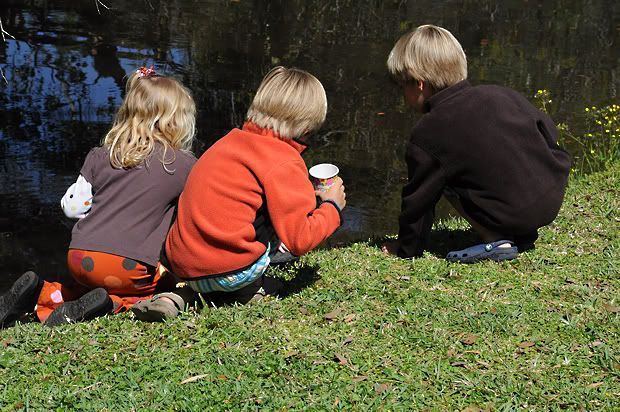 We've got some BIG things going down (literally) tomorrow!! Be sure to check back for all the action!!