Since she is only 5, she is on the under-6 "pre-team" which means she only swims when there is a meet against one or two other teams, not the big meets on the weekends (this is something that makes me VERY happy). Mallory is swimming for Carlouel Yacht Club, which is the club we joined for the summer. They have practice everyday, but right now, we are only going on Wednesday-Friday. She loves being on the team, learning how to do the strokes and how to dive off the platform.
Here she is waiting in line to warm up.
Getting her game face on!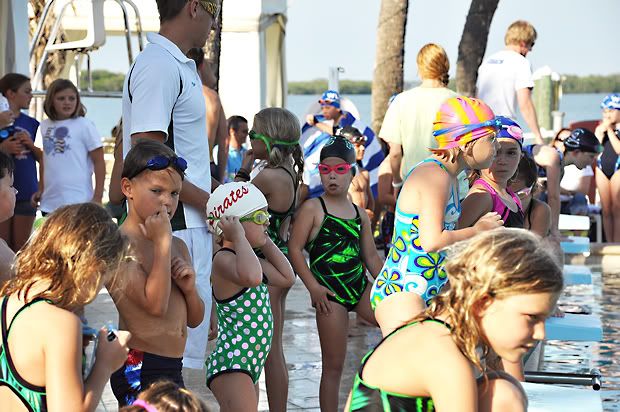 Ready for the big race!
And she's off!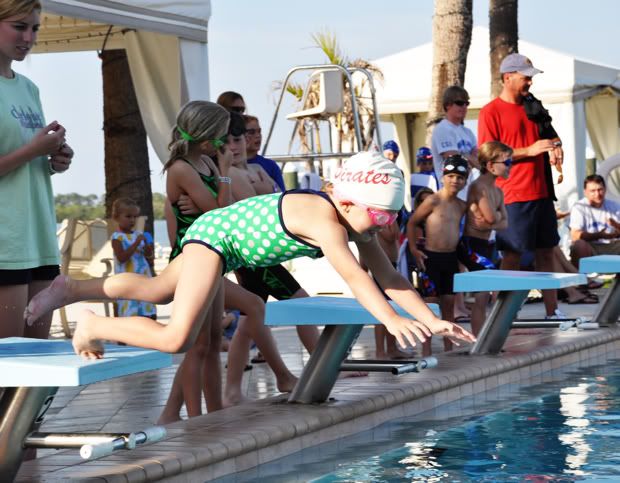 Go Mallory!!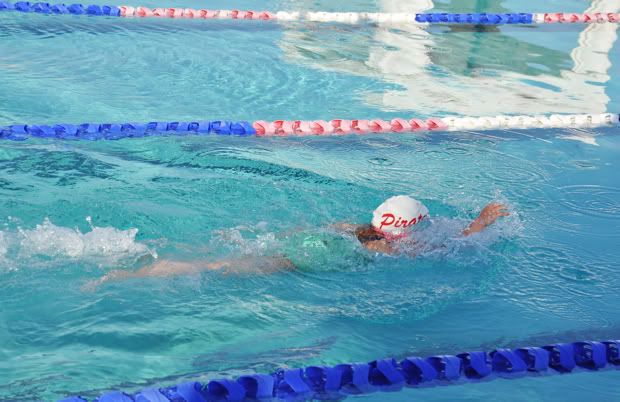 Her #1 fan...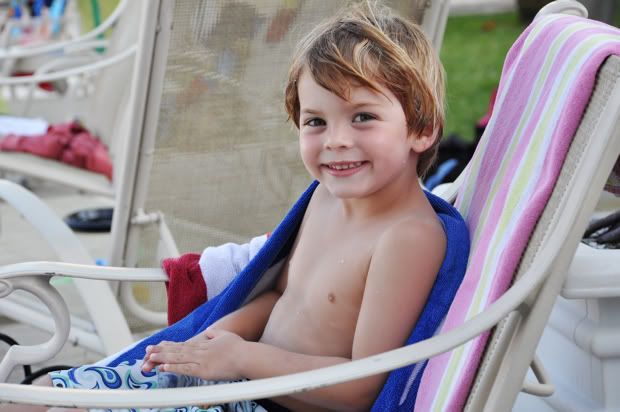 Waiting to swim the breast stroke next!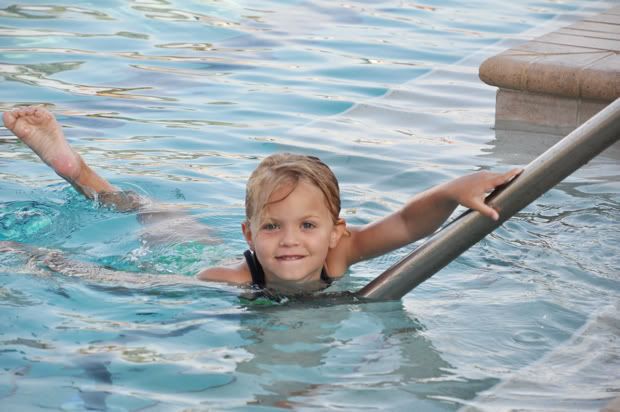 Look at these under-6 boys starting their race! I think this is hilarious, as they are all entering the pool in different ways!
Coach Leo giving her some last minute instructions.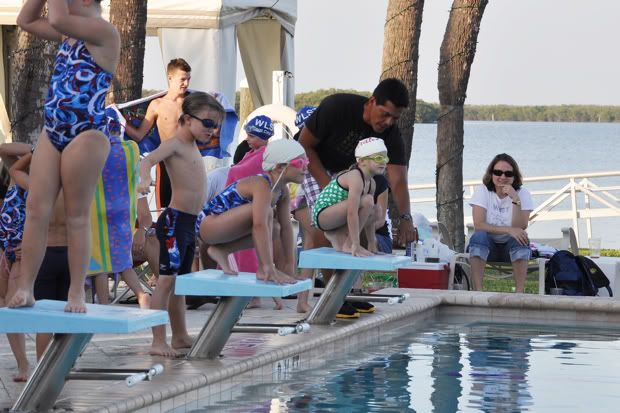 Daddy cheering her on the whole length of the pool!!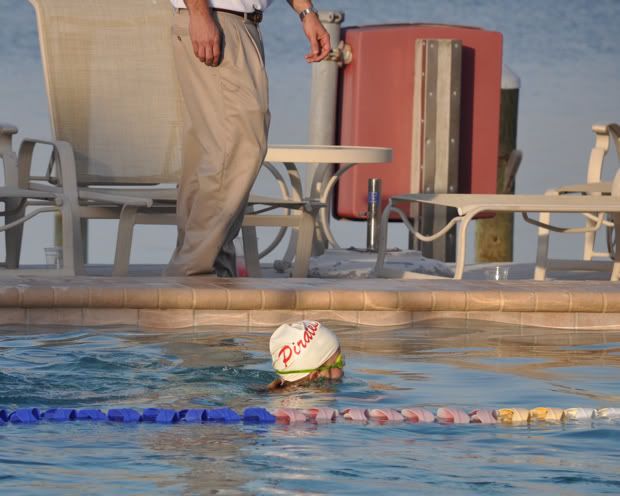 Way to go Mallory!!