How could we go from this....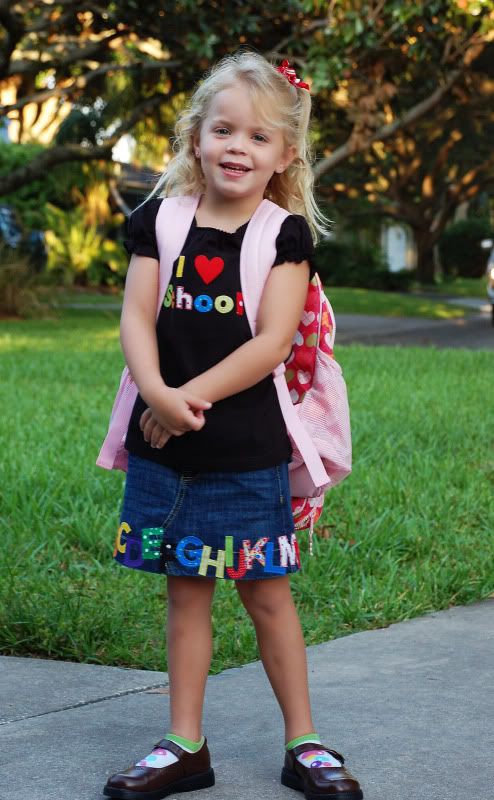 To this....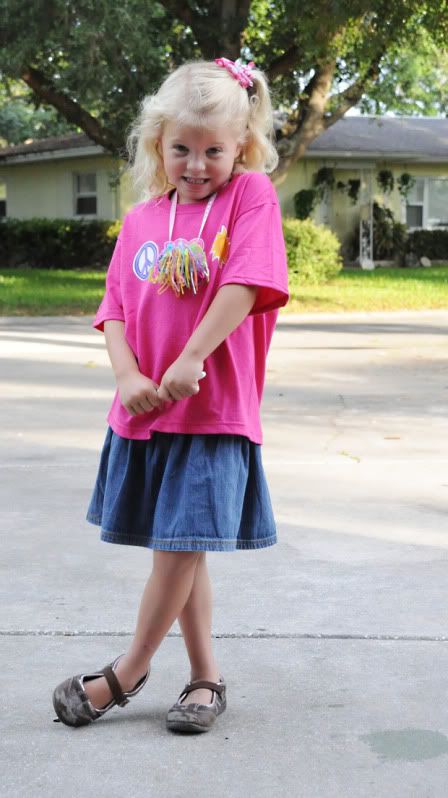 In just a short 180 days of school? Mallory is officially a first grader now. Her last day of school was Wednesday. I am so proud of all that she has accomplished this year...starting at a school with none of her preschool friends, she rode the bus the first day of school too, she went from reading simple beginner books to reading chapter books, she can tell time, knows basic addition and subtraction, got rave reviews from her teacher on all of her report cards, and she played soccer, gymnastics, tennis and swimming !!
Let the summer fun begin! Tomorrow is the start of our church's Vacation Bible School. The theme is Galactic Blast! We had a "blast" decorating today after church. The kids will be amazed at how we transformed the Fellowship Hall in to a command center and the Narthex in to outer space!! I'm the craft leader all week. This is my first time volunteering so it should be fun!!