When we started on our journey to having a pool in our backyard, there was always one date in the back of our mind that we wanted it ready for, June 20th, Mallory's 6th birthday. Never did I think we would be able to make that date, considering they starting taking the tree roots out on May 24th. Look how far we've come!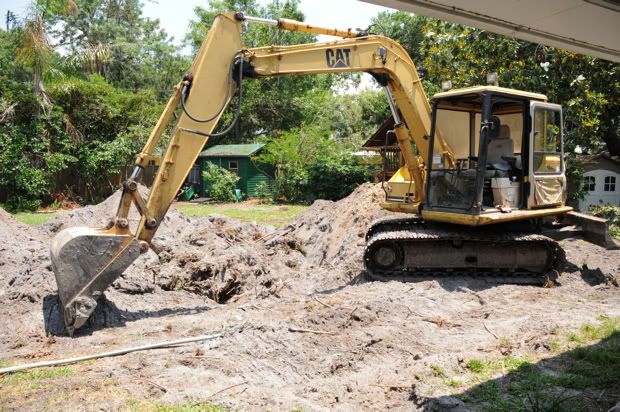 Yes, that's a gigantic dump truck and an excavator in my yard....(and a very excited little boy watching the action!)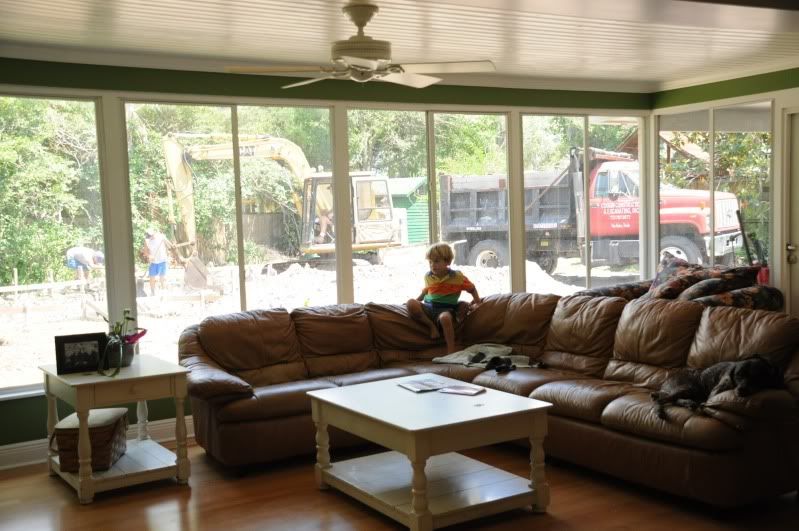 Here it is after they dug the hole and got the forms ready. Since we live so close to the beach, they had to have water pumps running for a few days to keep the water from seeping in. My poor neighbors yards were flooded!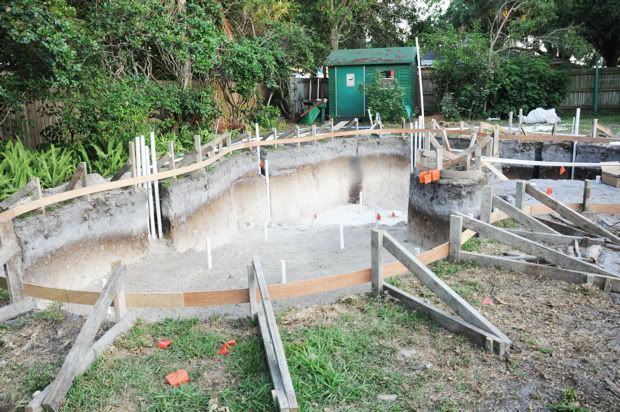 Big transformation here... They had to remove all of our bushes from behind the pool to get the truck back there to level the dirt, run the electrical and plumbing.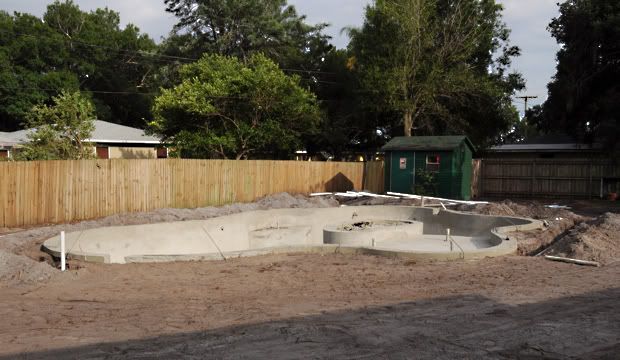 Do you really want to know what our wood floors look like after Sammy runs through this a few times a day?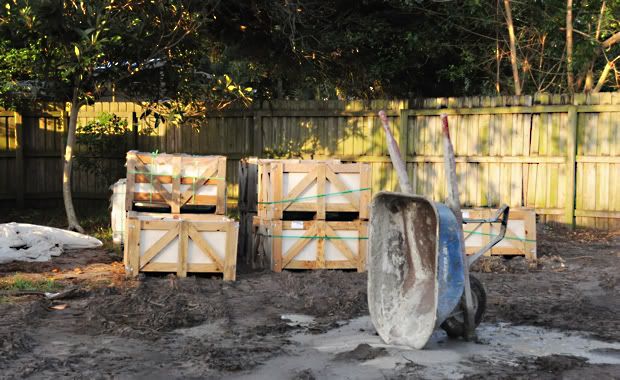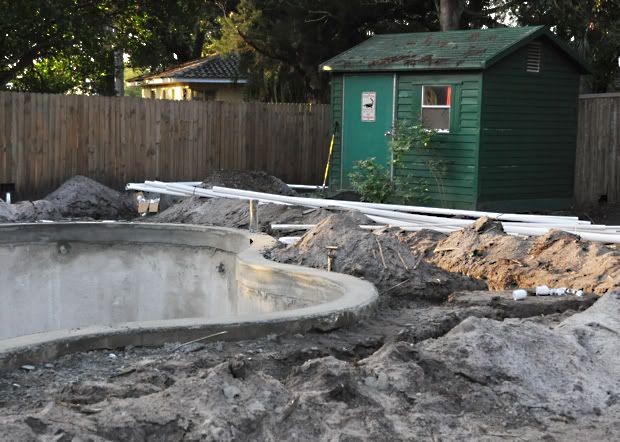 And here we are today!! They are going to start laying the travertine Thursday and the Pebble Tec should be done next week. All that will be left is WATER!! (and some serious landscaping :))