I thought it would be fun to start a little dinner party here on my blog. Back in the fall, I had a little contest with my local friends where I would send out an email with what I was cooking that night and they would reply to all and do the same. This was a great way to get some really delicious recipes! At the end of the week, I would put everyone's names that participated in a hat, and Mallory or Jack would pick a winner. The winner would get a little appliqued t-shirt for their child. I was going to do a weekly one here as well, but I don't know that I can commit to getting over to my sewing machine once a week, so we'll do it monthly! Each week that you participate, your name will go in to the hat for a great prize! The more times you participate, the more entries you will get! Don't have any kids? No problem, I have lots of other fun things I can make!
You can either link up below, using McLinky, or just type your recipe in the comments section (please leave your email address if you do it this way!)
Here's the first What's For Dinner Wednesday Recipe!
Amy's Hot Chicken Salad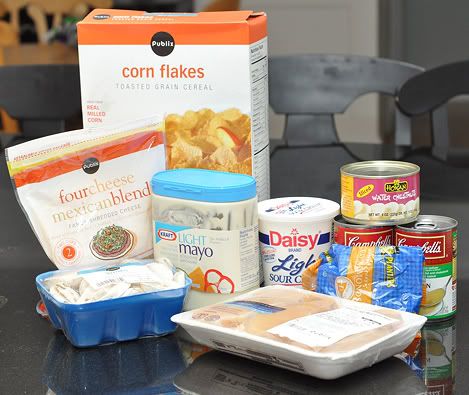 4 cups of cooked & chopped chicken
3/4 cup mayo
3/4 cup sour cream
1 cup shredded white American cheese (I didn't have any, so I used a Mexican Blend)
1 can of chopped water chestnuts
1 cup of sliced almonds
1 container of sliced mushrooms
1 cup of corn flakes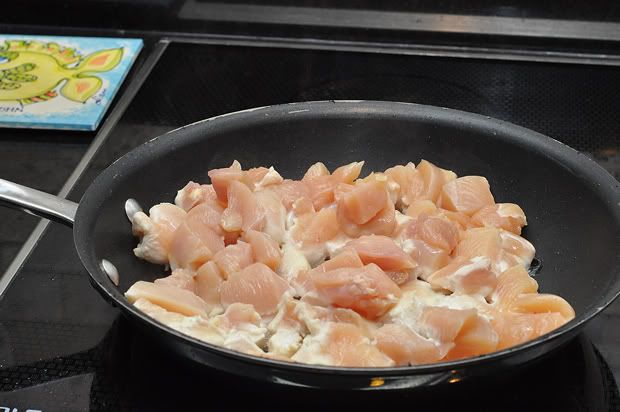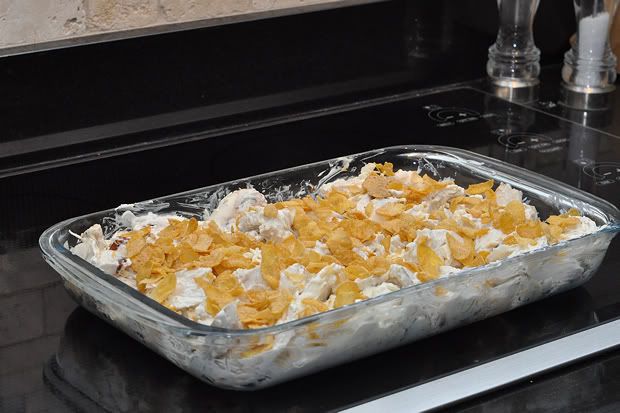 Mix all of the ingredients together and sprinkle the corn flakes on top.
Bake for 350* for 45 minutes to 1 hour
Enjoy!