We had a great time at the luncheon last week!! Luckily, I remembered to bring my camera this year to document all the good times!
We got this idea from
THIS
blog that I just recently learned about. She's got some great ideas going on! Be sure to check her out!
We got the pots from the $1 bin at Target, filled them with African Violets, attached the cute saying and put their gifts cards behind them!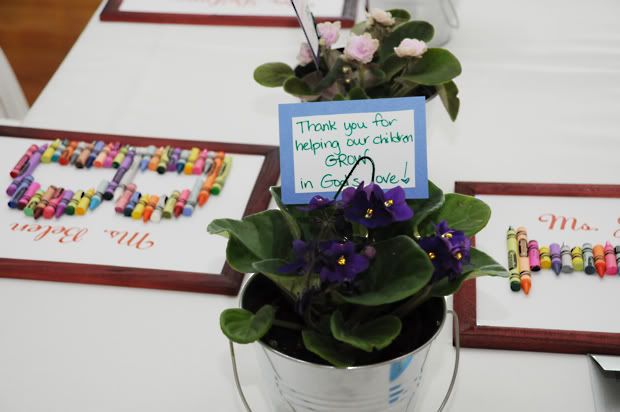 The teachers enjoying the yummy salads!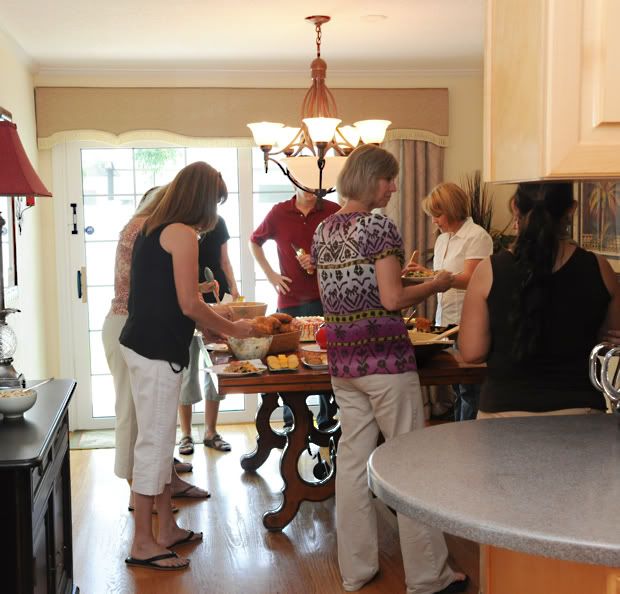 Then the really fun part, the Minute to Win it GAMES!!!
First, we had them pick teams (the red poker chips were one team and the blue poker chips were another). We had 8 teachers and Mr. Swope, our music teacher, so we decided to let each team use him as a substitute ONE time only. The first game was called "Suck It". They had a bowl of M&M's, a straw, and an empty bowl. They had 1 minute to transfer as many M&M's from one bowl to the other using only the straw.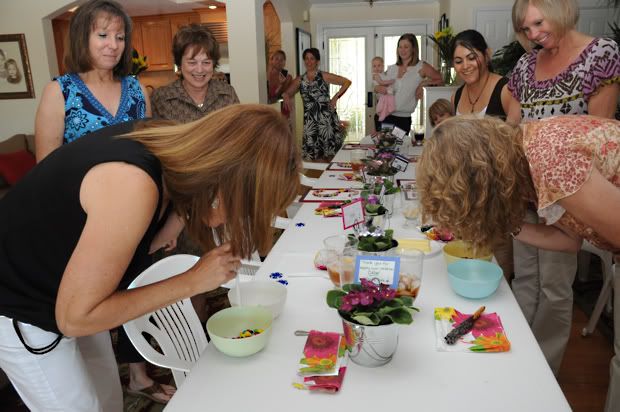 Next was Johnny Applestack. They had to stack 3 apples on top of each other, but the kicker was, we made them use only their TEETH!! This was hilarious as they ended up eating parts of the apples trying to get them stacked!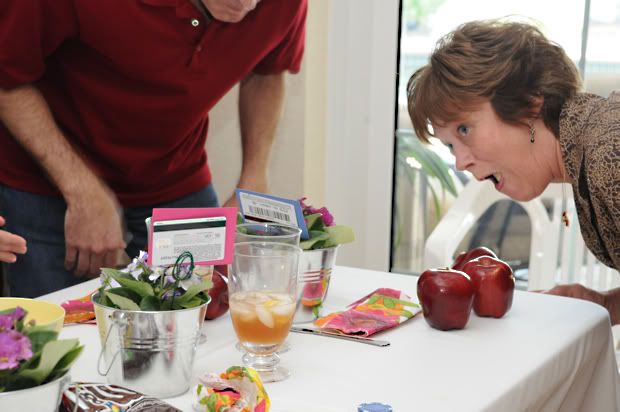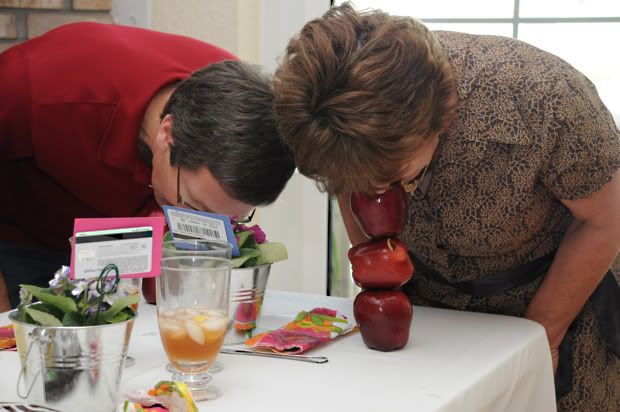 The next game was called "Hanky Panky." The teachers had to use only one hand to take as many tissues out of the box as they could in 1 minute.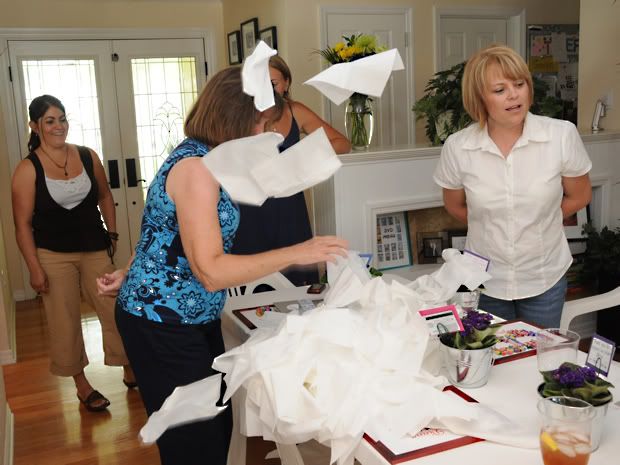 Last was the game called "Keep it Up." We only used one feather and that was plenty to keep them busy!!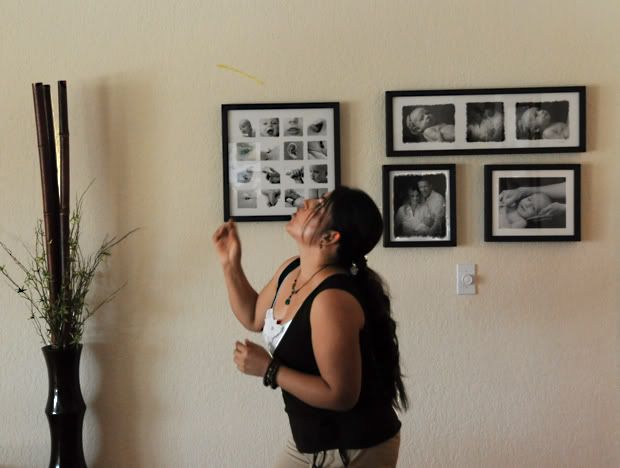 I think everyone had a wonderful time. We are so blessed to have such caring and compassionate teachers taking care of our precious toddlers everyday.
I'll be back tomorrow with some updated pool pictures!!