Mallory started playing soccer a few weeks ago on one of our local rec center Under 6 teams. The only way that I could get her to agree to play soccer was to tell her that all of her little friends from school were going to be on her team. Well, long story short, she didn't get put on the team with all her friends. She didn't really realize it until her game last night when the team on the field next to hers had all her friends on it. "Heeeeeey...why are Chelsea, Taylor and Katie on the green team, and I'm on the brown team?" Thankfully, I'm blessed with a child that "goes with the flow" 99% of the time and she really didn't seem to care that she wasn't on their team.
Here are a few shots from the first 3 games.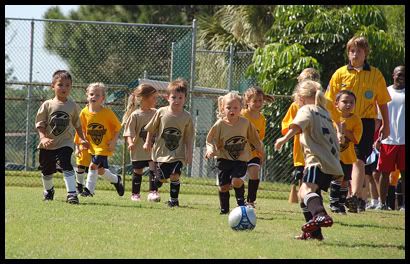 It's so much more fun to skip towards the ball than run.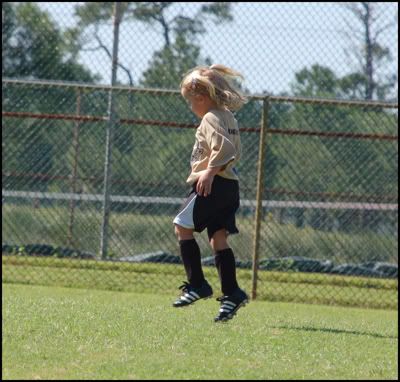 After playing for about 30 minutes, Mallory finally realized that another one of her friends from school was on a different team. She took herself out of the game to run over and tell me that Calla was on the yellow team :-)
The first game was really tough and Mallory got knocked down a few too many times, so a big cry on Daddy's shoulder was in order.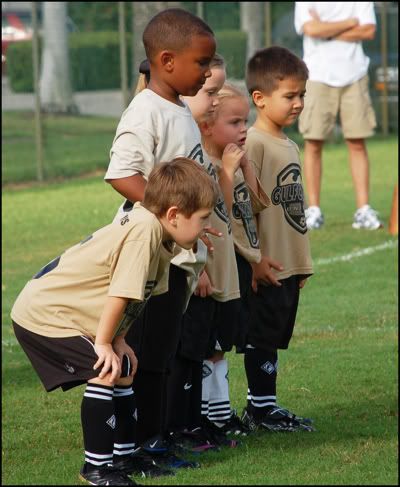 I'm happy to say there weren't any tears shed at the second game and she looks like she is having fun...sort of...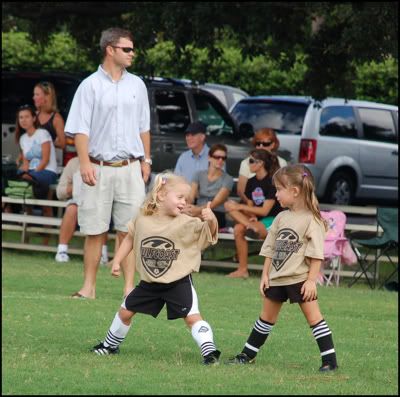 Here's Mallory right before the third game being her normal self. She sure does look like her Daddy, but she just just like me when I was little always making silly faces at the camera.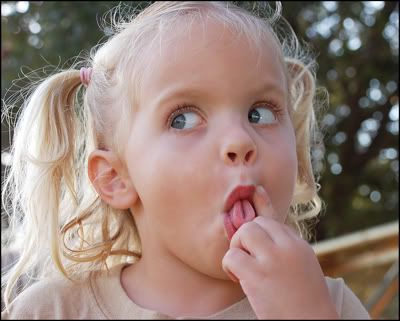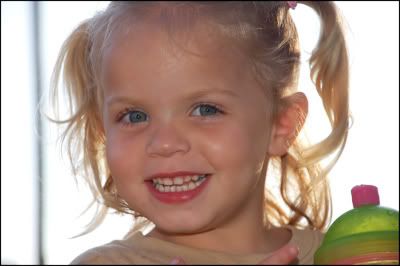 Tomorrow the GATORS play!! Go Gators!