So it started Thursday night at the Florida State Fair...lots of "fair" food and then the overload of Valentine's candy from the kids parties at school on Friday, followed by cupcakes Friday afternoon and more candy from Nate and my mom Saturday morning...then the cookies covered in icing, sprinkles and conversational heart candies that they made Saturday night at our church's babysitting service...topped off with cake today at a birthday Sunday. Starting tomorrow morning, the only sugar my kids are going to consume will be all natural from fruits!!
Here are the kids right before school on Friday, ready for their parties!
Even though the kids (and I) had WAY too much sugar this weekend, we had so much fun at the fair with my parents and my niece and nephew. The weather was perfect, the crowds were light and the food was yummy!!
These pictures were taken with Nate's phone, so please excuse the quality :-)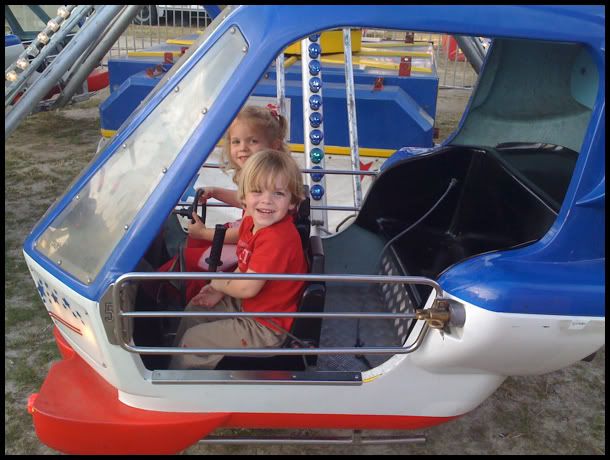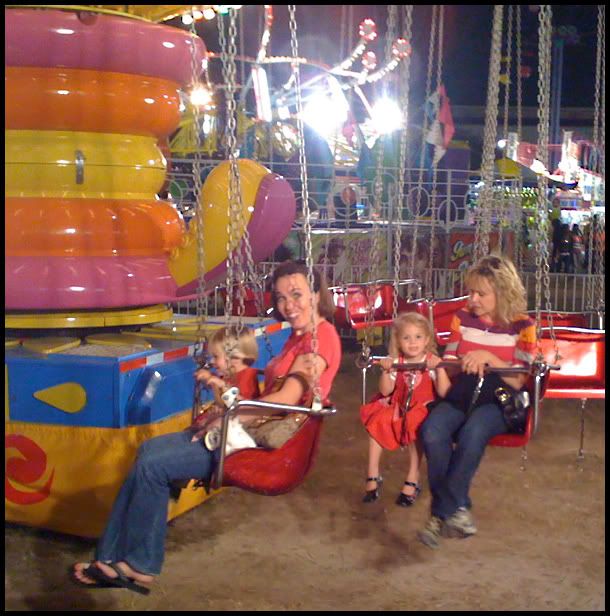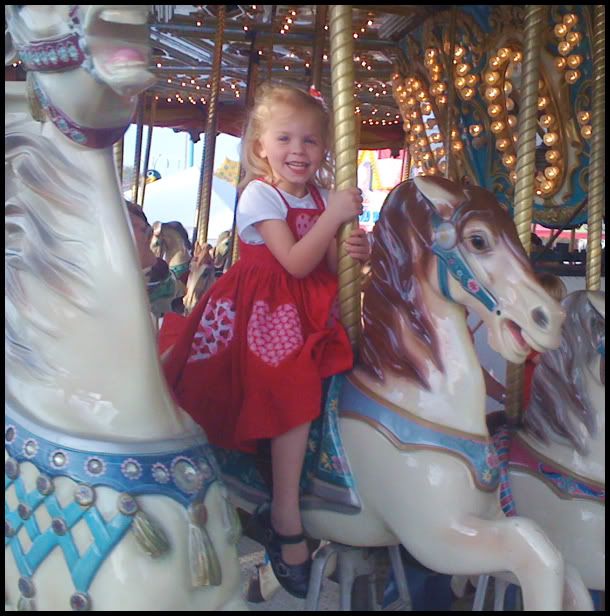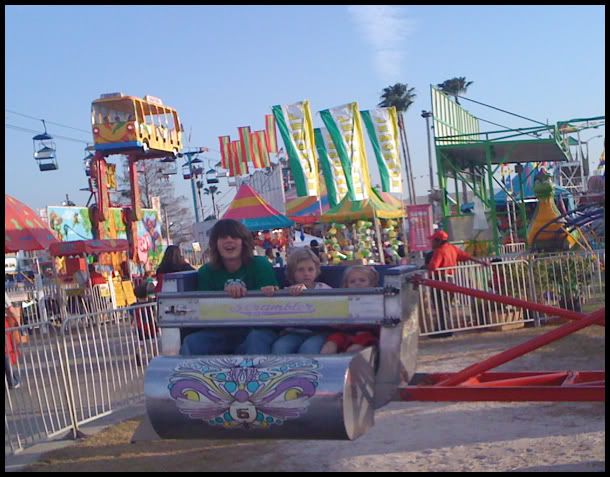 Friday after school, I invited some of my great friends over with their kids to play in the backyard and enjoy some juice boxes and "mommy" juice. The house was destroyed by the time Nate got home from work, but after the 3 Sangrias I had, I really didn't care if the house was messy.
Saturday we ran a few errands as a family, which was surprisingly not a terible thing and then we dropped the kids off at church for the wonderful babysitting service that they offered for Valentine's day. Nate and I drove down to the beach and met up with another couple, watched the sunset over the water and enjoyed a delicious dinner at the
Sand Pearl
.
Here is a new listing from last week that I just forgot to blog about. It's OOAK and is 5 pieces!! It's only got one bid, so go check it out
here
.