7 more days...168 more hours...10,080 more minutes...until we find out where Mallory will be attending kindergarten next year!! In our county, we have the choice of going to our neighborhood school, going to a private school, or applying for a magnet school or a fundamental school (which are both public). When you apply for a magnet or fundamental school, your student ID# gets put in to a lottery. Only a certain amount of students will get accepted, based on the number of openings the school that you apply for has. We applied for a fundamental school, the same school that my sister and I went to, and the same school that my niece and nephew have gone to. There are 78 openings in kindergarten this year, which is a BLESSING for us, as normally there are only about 30 openings. They are adding a 5th kindergarten class this year, as they moved to a larger campus AND only 12 siblings of current students will be coming (as compared to 25-30 that they normally get). Fundamental schools are more strict with behavioral issues and require more parental involvement. The parents MUST attend all the PTA meetings. If you miss 2 of them, your child will be kicked out of school. I think all schools should require more parental involvement and be strict with behavioral issues...
I asked the principal when I went on a tour, how many people normally apply for her school, and she said usually about 200-250. Mallory has about a 1 in 3 chance of getting in. So....we wait....with our fingers crossed.
The other day we had a little cold front come through with a rain shower. It was still quite warm outside, so I let the kids put on their rainboots and have some fun.
Mallory did not want to get her skirt wet. LOL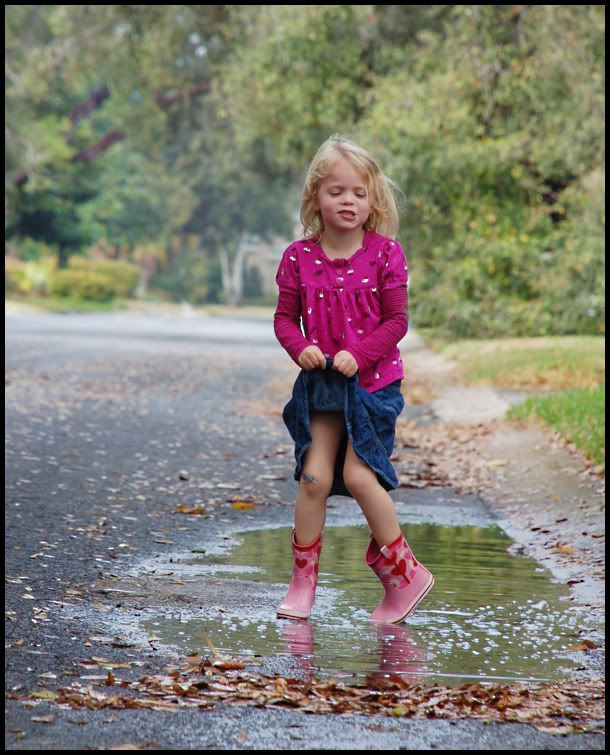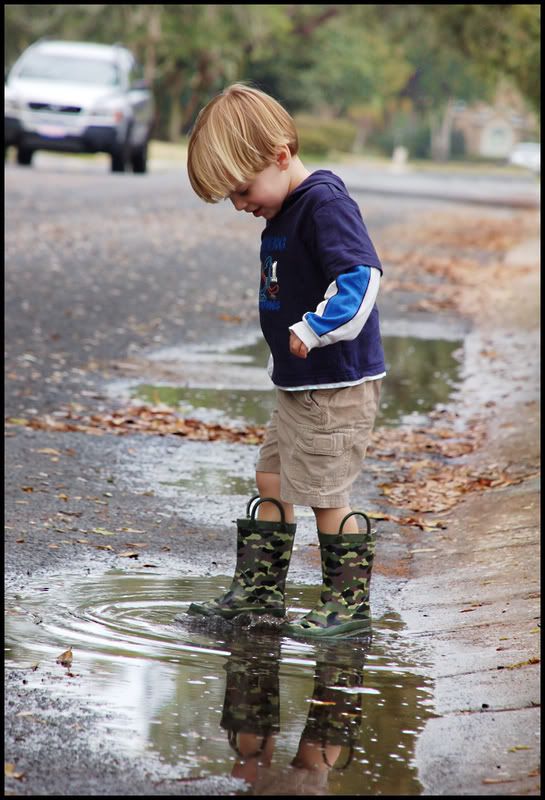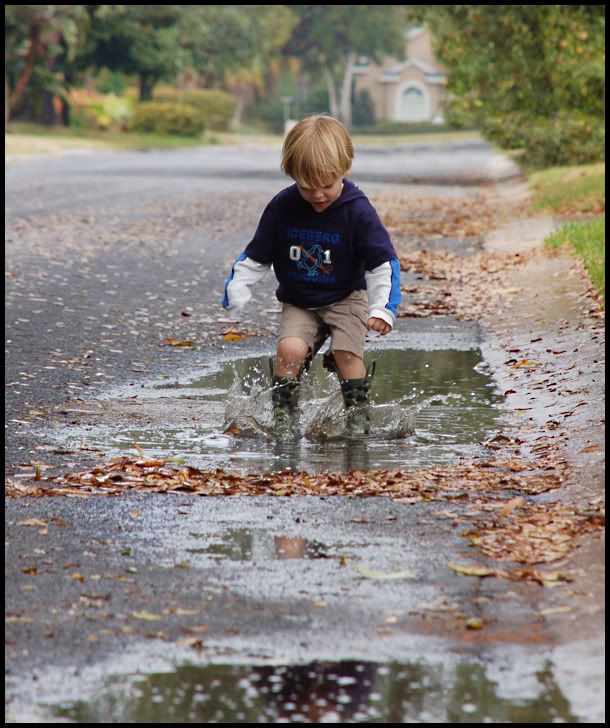 Jack is my anal child. He does not like to be dirty or wet, so he lost his mind when he got water and leaves in his boots.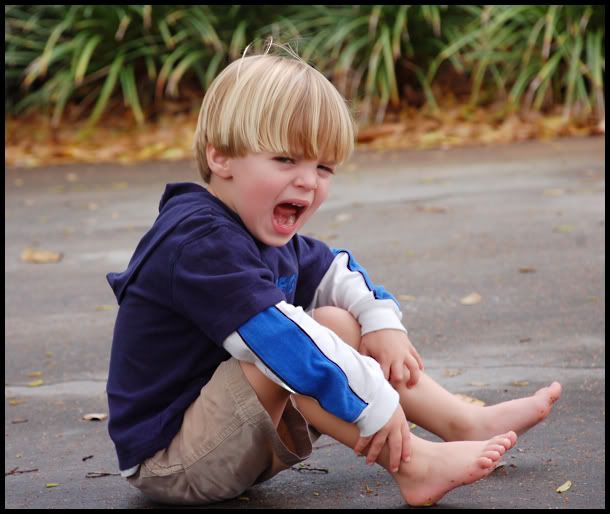 That was the end of playing in the puddles!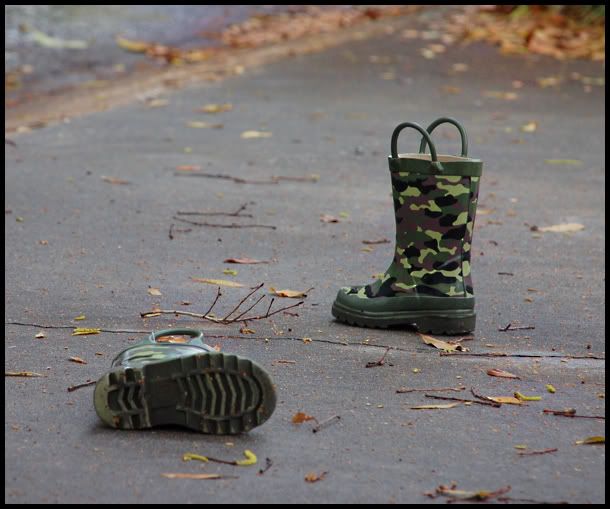 Mallory got the opportunity to model this sweet little set, by our friend, Debbie of Little*Noel. It's the perfect outfit for Easter! You can find the listings by clicking
HERE
and
HERE
.