Sorry I have been gone for so long! Mallory was sick for a few days and I just haven't caught myself all the way up with things around the house or all the custom orders sitting in my sewing room!! Thankfully, she is all better now, with the exception of a FAT LIP from a playground accident at school. My poor mom came down with a flu-like thing this week too, and has been lying in bed most of the week!! AND it's been FREEZING here all week! Where are the 80 degree days??? It's February in Florida!! We've had frost on the ground every morning for the past 3 days. I know it's nothing compared to the snow and -15 degrees up north, but our thin blood can't take it!!
Here is a brand new listing for us tonight! Made with this darling Skipping Rope Oilily fabric, lots of embroidered designs and ruffles! One-of-a-kind design will best fit size 4-6.
You can find the listing by clicking
here!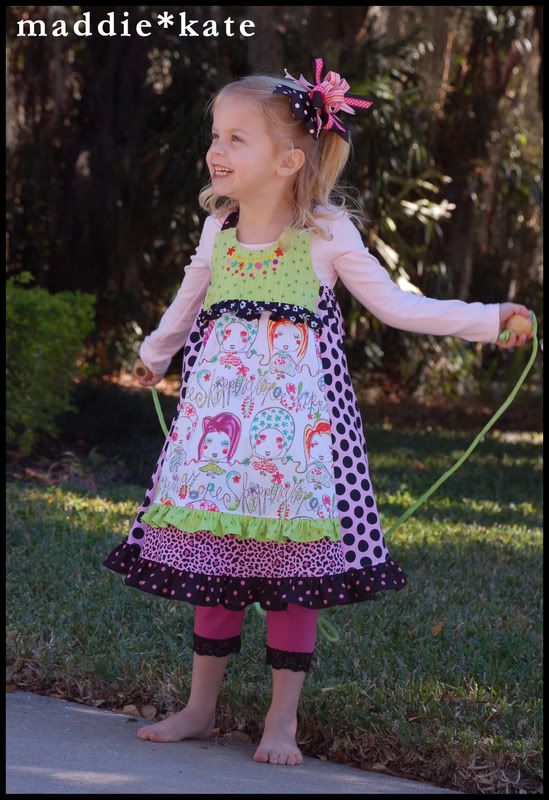 Jack had his little birthday party with his best-est friend, Anna, last Sunday. They are only 1 week apart in age. We had the party at a great park not far from our house. The weather was perfect!! There was a face painter, pizza, cake, kites, and bubbles, and of course, the huge playground!!
Everyone had a great time (except Mallory, as she started feeling yucky that day).
Anna was the princess and Jack was her prince ;-)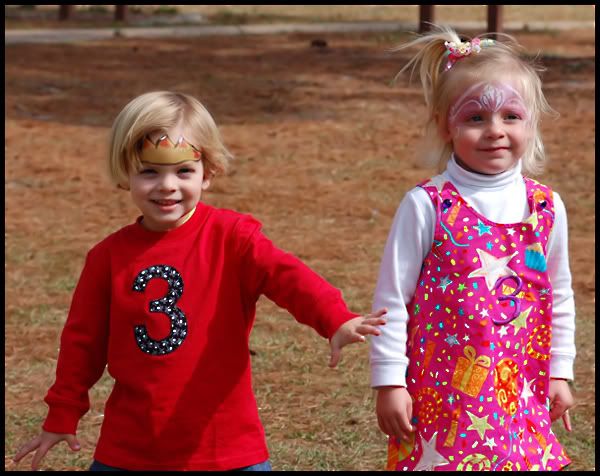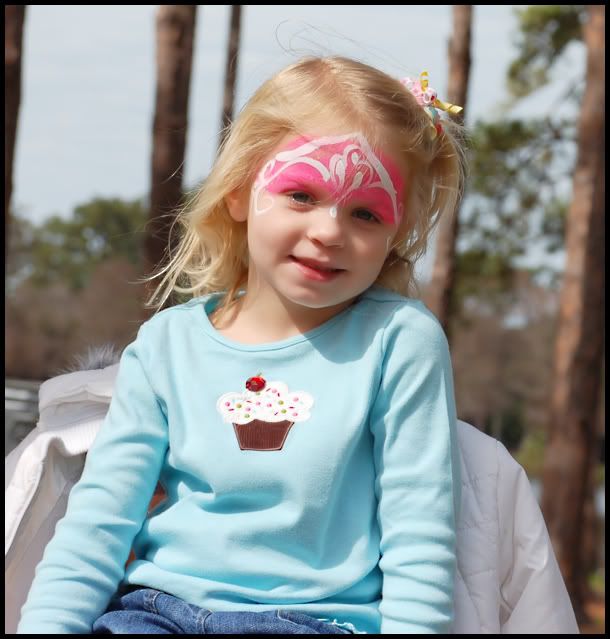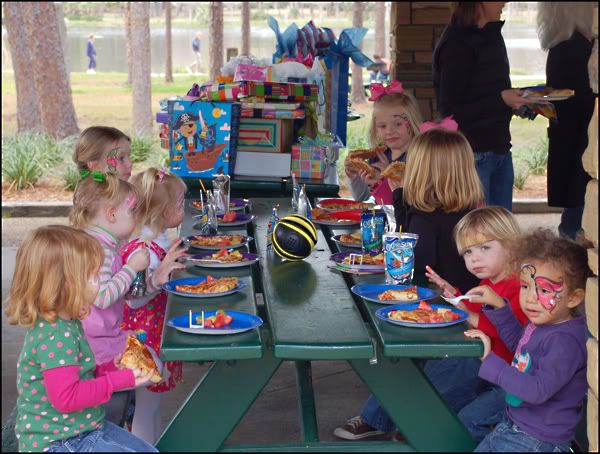 And, I got my hair chopped off last week!! I love the new style and feel like a hip mommy now! LOL!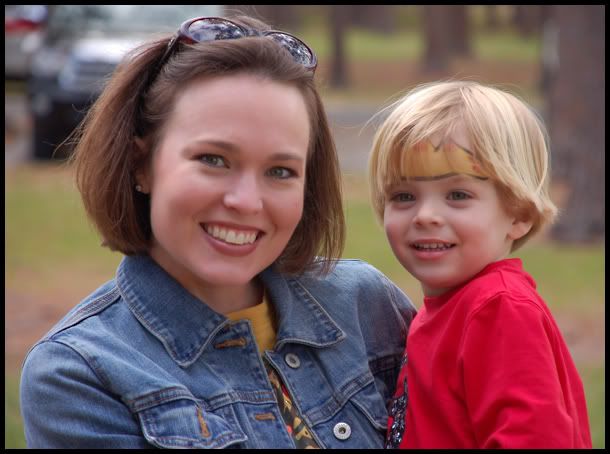 Check out this FAT LIP!! OUCH!!!