Santa Claus brought Jack the coolest Spider Man bicycle last year for Christmas, as he assumed that Jack would want to ride a "big" bike like Mallory when he was 2. The poor Spider Man bike has sat in our garage for over a year now collecting dust until last night!! I can't remember how we got on the subject of riding bikes at dinner, but Nate asked Jack if he was ready to ride the big bike, and he agreed!
I grabbed my camera and we headed out the door. He had trouble keeping his feet on the pedals, but I think he did a great job!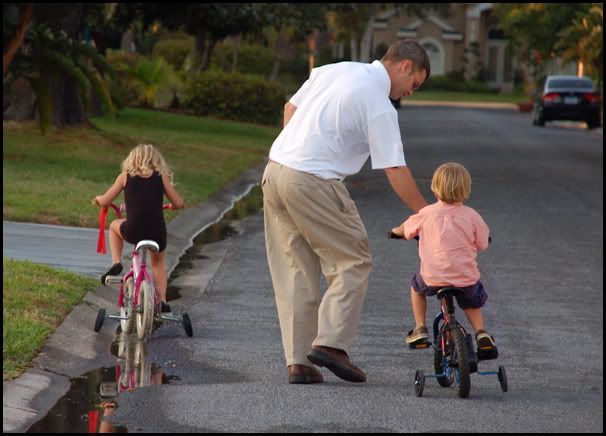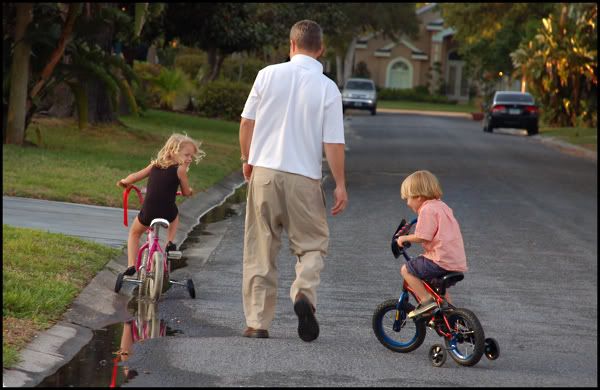 Nate giving me the "put your camera down and start walking faster" look.
The goal was to make it to Gammy and Pop Pop's (my parents who live a block away)house riding the whole way. That didn't happen on this ride.
I thought it was a cute shot of both of the kids bikes parked next to each other. Mallory has almost worn out her training wheels (this is actually the 2nd pair of them), so we will be taking them off soon...to be continued on another post!