***UPDATE*** WE HAVE A WINNER!!! ANNETTE, PLEASE EMAIL ME!!!
So we aren't 100% done, and who really knows when that will ever happen! LOL I'm going to share some before and after pictures so you can see how far we have come!
We still have some painting and grouting to do, but the structure is complete and I have the fabric for window seat cushions...still searching for the coordinating prints for the pillows and my chair that needs to be recovered. I'm thinking of using lime green and a coral color for the pillows and accent colors. I'm going to paint the bar stools black (hopefully before our big Thanksgiving dinner!).
****Preschool style game/giveaway!! The first person to leave a comment with the correct answer to "What is wrong with this photo?" in the 4th photo down, wins a prize to be determined!!****
Before:
After: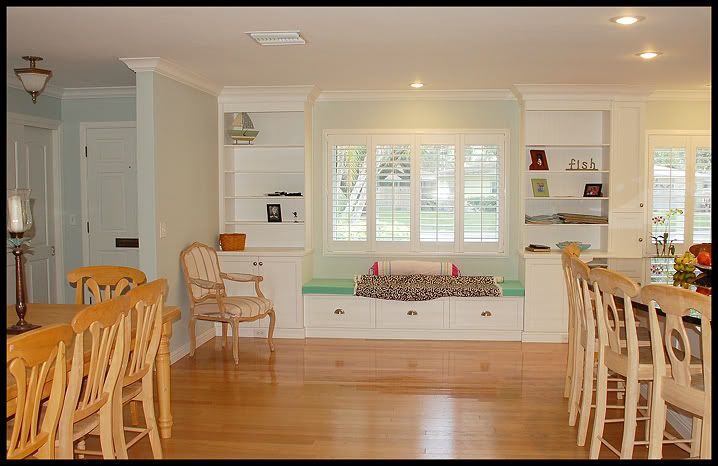 Before: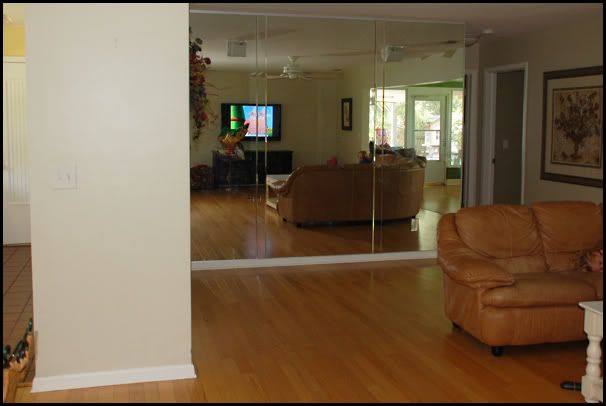 After:
These are just some random before and after, they don't necessarily show the exact sport where things were.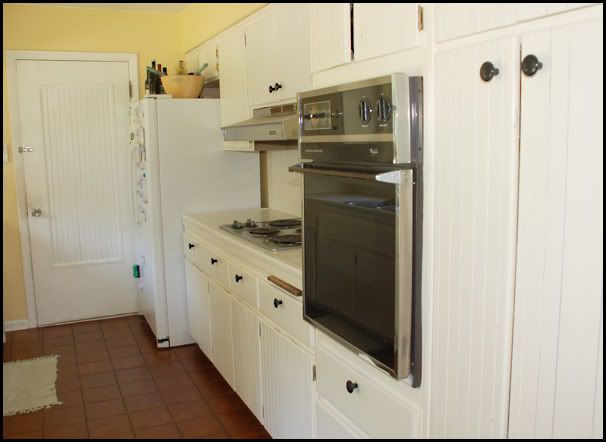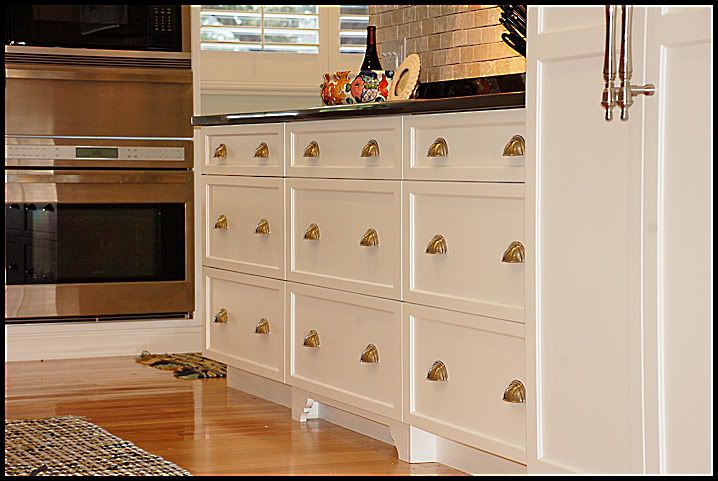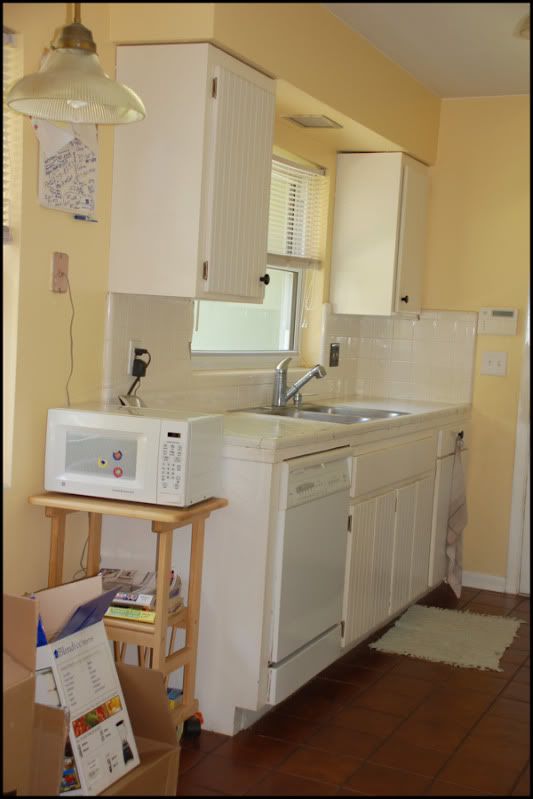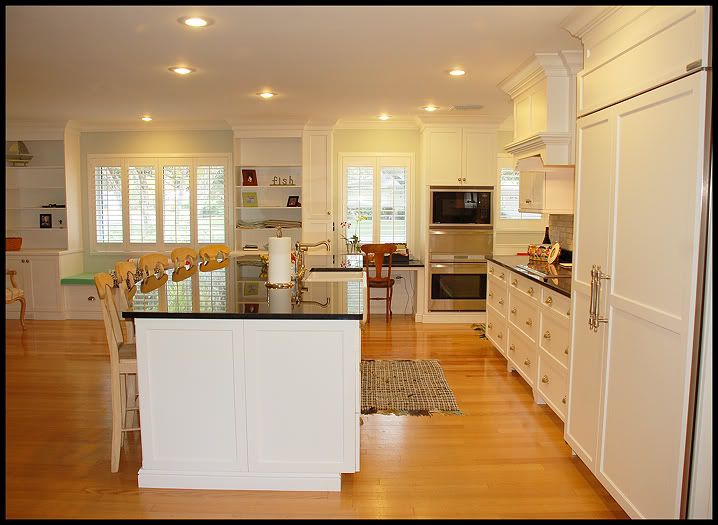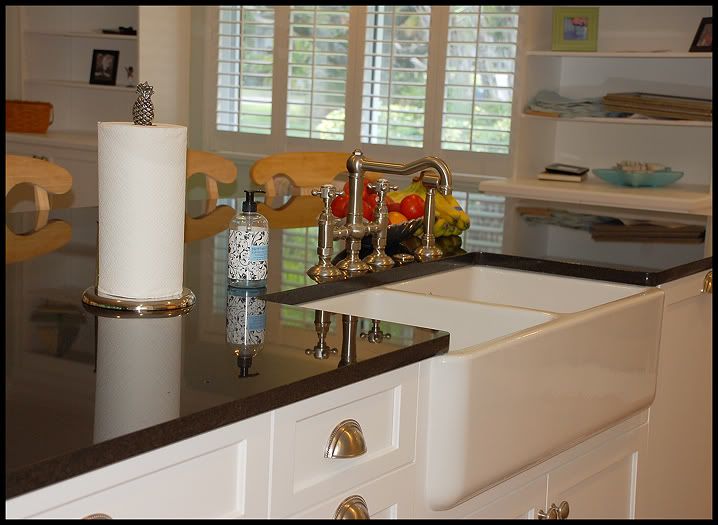 And here is my inspirational kitchen photo. I think my kitchen looks pretty similar to this! Yay! Mission Completed!!