Jack had his Sip & See on Monday to meet his new teacher in the 3 year old class, Mrs. Delancey. There are also 2 aides in his class, Ms. Shelley, who was one of Mallory's teacher's last year, and Ms. Joyce.
Here is the little art project that he did. Of course it was ORANGE AND BLUE!!!
Here is Jack, his sweet little girlfriend, Anna, and Mrs. Delancey. Mrs. Delancey is the BEST teacher around! I wish I could just take her along with my kids as they grow older and have her be their teacher forever. She taught Mallory so much when she was in the 3 year old class, it's really amazing.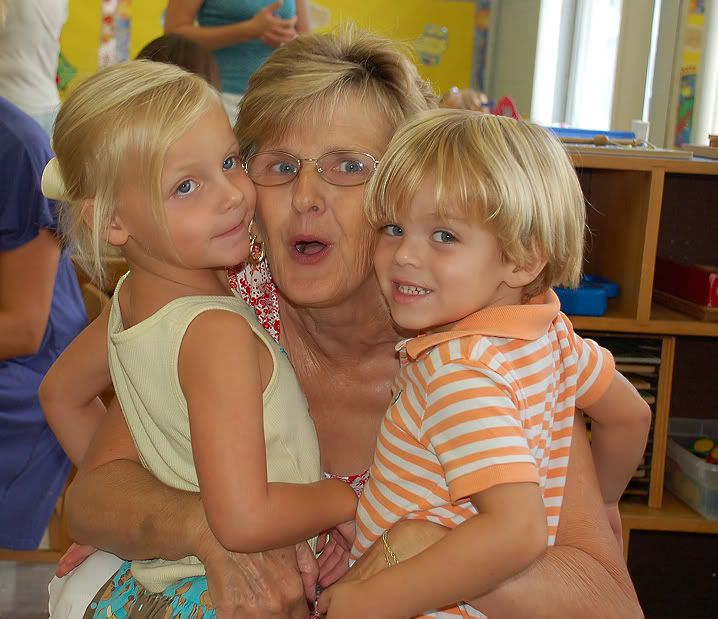 The first day of school for Jack was not as nerve racking for me, as we are so used to this great little preschool and he is with all his friends. I'm so proud of him, as he just walked in his class and waved goodbye! He is normally my crier, so he did so well!!
This is right outside of the preschool! (I didn't punch him in the eye before school, he just happened to get bitten by a mosquito!!)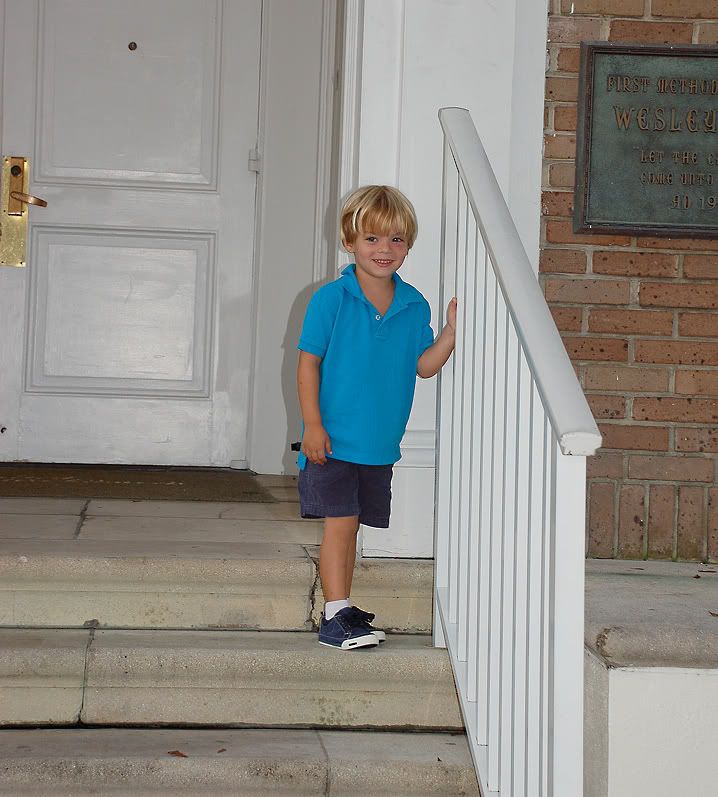 In class playing with his friends!