Today is Nathan's 35th birthday. To celebrate, he wanted to have a party with a few of his friends and decided to have a Low Country Boil. For those of you not from the South, a Low Country Boil is a mixture of shrimp, potatoes, corn, sausage, onions, and CRAWFISH!! You put all of these ingredients, along with some creole seasoning in a huge pot and boil them up!! When they are done cooking, you put some newspaper down on a table, spread the food out on the newspaper and everyone just eats from the table! It should be a great time!
The crawfish just arrived via Fed Ex overnight from Louisiana this morning. Being the animal lover that I am, I felt so bad when we opened up the box to see these poor little things in there still alive...well...most of them anyway. I've never eaten a crawfish, so tonight should be interesting.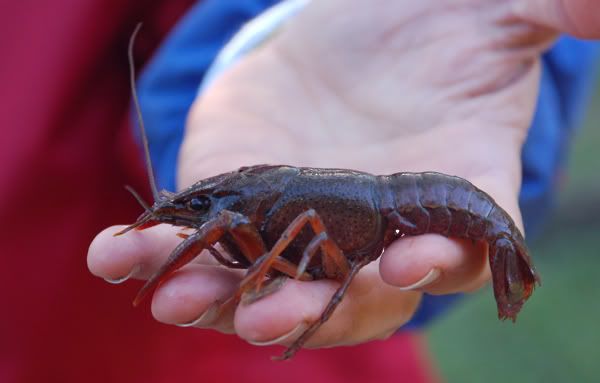 We have been consumed with party planning and funeral preparation (not a good mix)all week, and it will be so nice to just relax and enjoy the party tonight!
So, here's to you, Nathan! The BEST husband, father, friend that I could ever imagine having in my life. Mallory, Jack, and I love you more than you could possibly ever imagine! Have a wonderful birthday!!