We have had so much fun these past few weeks with the weather getting nicer (except for Hurricane Ida looming around this week!!) I have lots to share, but thought that I would share some Halloween pictures.
First, is the party in Jack's class. Everyone dressed up in their costumes, had a special snack, and then went upstairs for some fun games. Parent volunteers were stationed in each room with Halloween themed games. I was in charge of the pumpkin water table :-)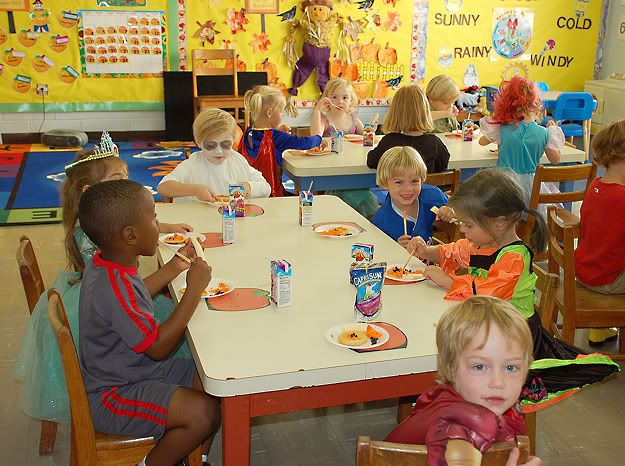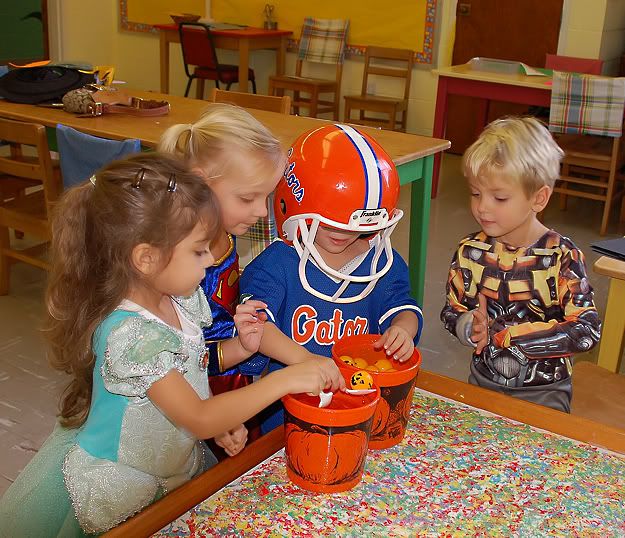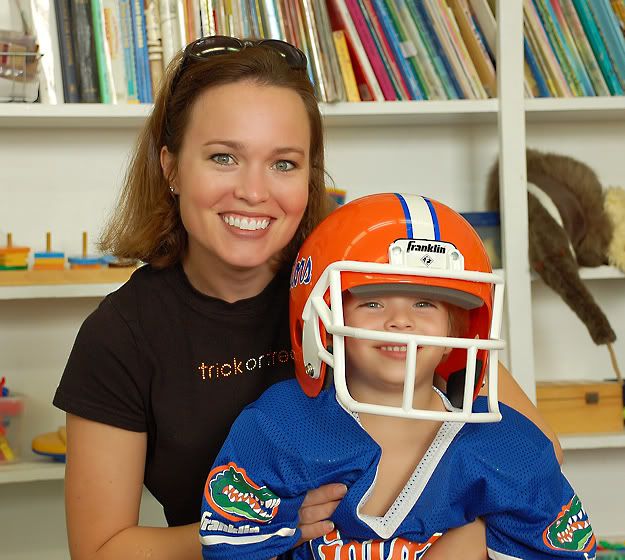 That same afternoon, we headed over to a friend's house and decorated cookies!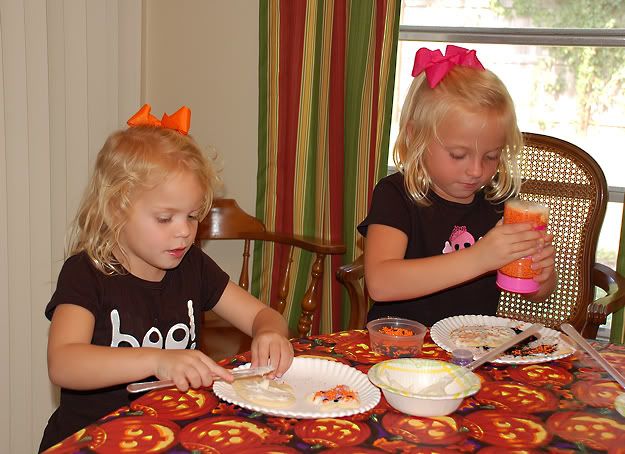 On Friday, Mallory's class went on their first field trip!! They got to bring their costumes to school and put them on right before we headed out on the bus to the retirement home to trick or treat. Here is the class with their teacher right before we left!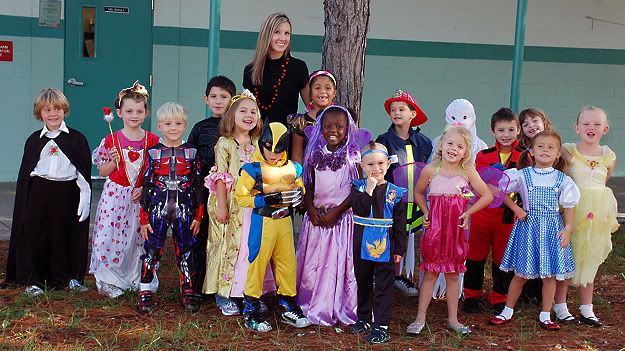 Later that afternoon, the kindergarten classes put on their nursery rhyme hats that they created and paraded throughout the entire school. All of the other classes came out to cheer them on. It was so much fun!!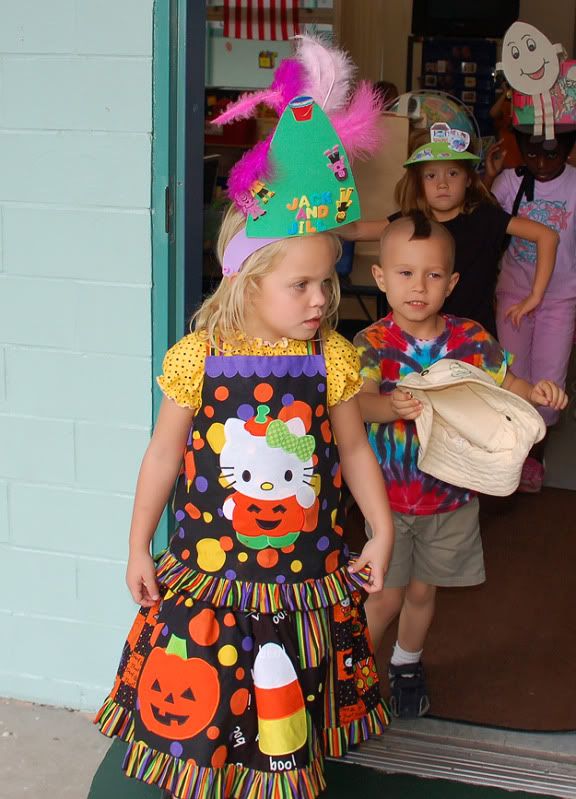 Saturday was fun filled for us!! Mallory had her final soccer game of the season, then we headed over to my dad's business to celebrate with the team. We all played putt-putt golf and had ice cream! We took a little rest and then got the kids dressed for a birthday/halloween party! I couldn't convince Mallory to be a Gator Cheerleader this year...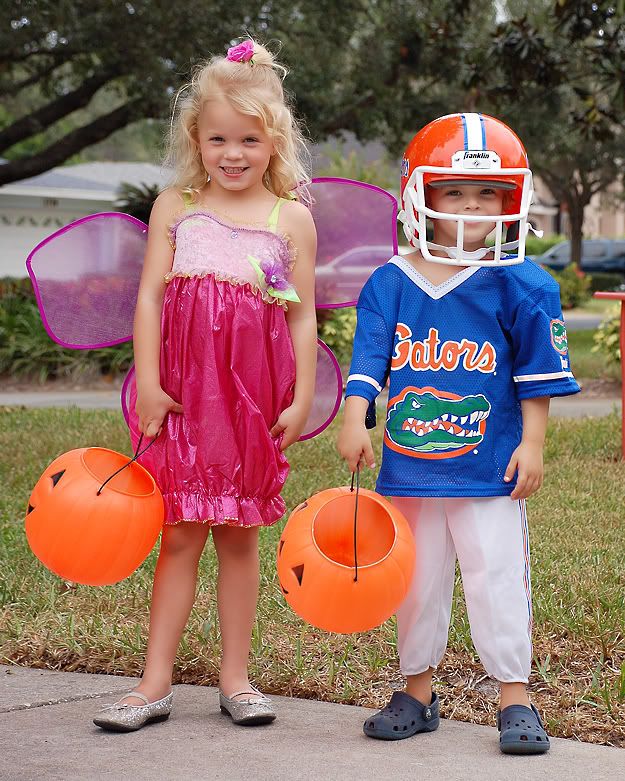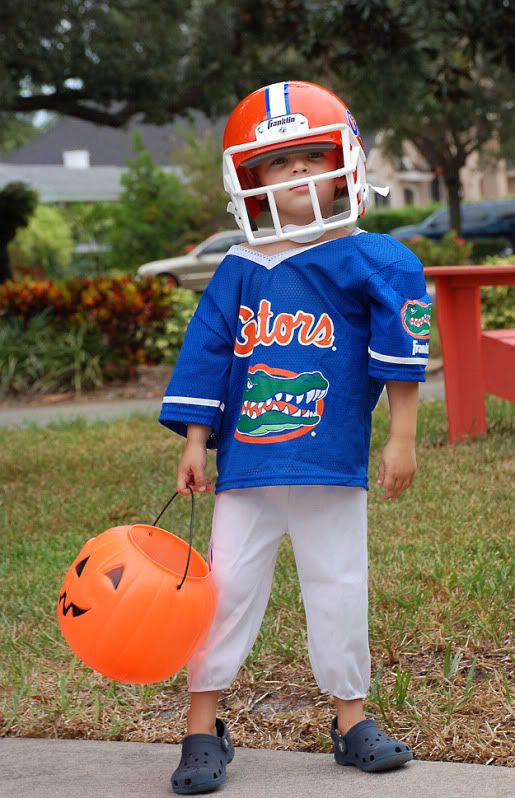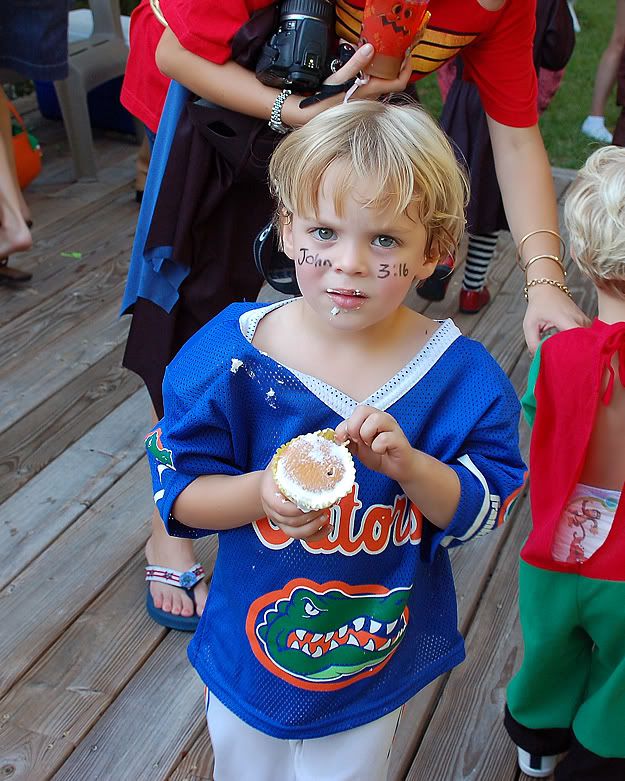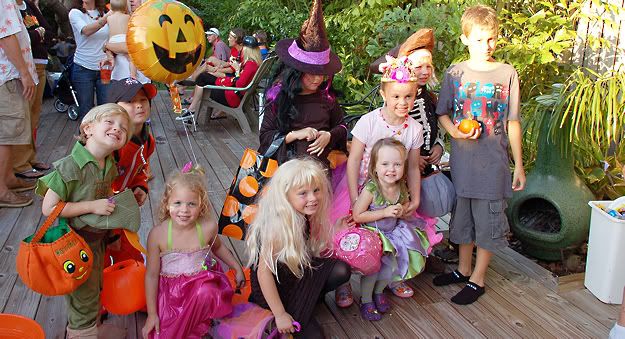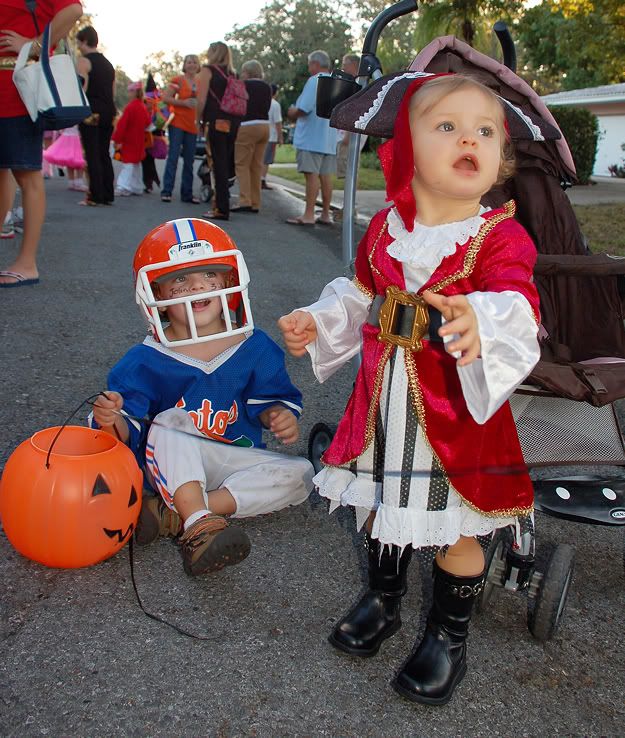 Everyone pooped out after the parade down our street!