My friends and I had a BLAST this weekend! The race was so much fun. There were over 2,000 participants total, about 1400 in the 5K that we were in. My time wasn't as good as the last race we were in, because there was so much bottle-necking for the first mile because of all the racers, we didn't really get to "run" until about 10 minutes in. I finished 279/1392 overall and was 58/255 in my age group.
Here is a fabulous picture that Iron Girl just sent out. Isn't our beach just beautiful. It's so peaceful first thing in the morning.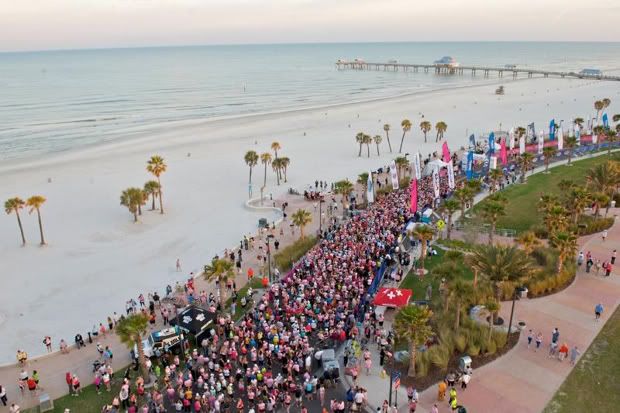 After the race, we went back to a friend's house and had a nice breakfast, then hit the hotel pool for some sun and relaxation!! Our rooms weren't going to be ready until 3:00, so we rented a cabana by the pool. We had our own bathroom, couch, flat screen TV and wet bar for the whole day! It was definitely the way to go!
We had so much fun that we are planning our next race weekend getaway!! :-)
We've got an extremely busy week ahead. I can't share the details yet, but we've got the start of phase 2 of our renovation beginning!!