Warning!! Picture overload coming!!
I've taken some time off from the computer/blogging for the past few weeks to catch up on LIFE!! We have been so busy at the Matthews house!!
First, was Jack's Easter party at his preschool. They had a little egg hunt on the playground, then had a fun snack made to look like an Easter bunny!
Just so you know, the Matthews kids take their egg hunts VERY seriously (just like their mom)!! Lots of planning and strategy goes in to each hunt...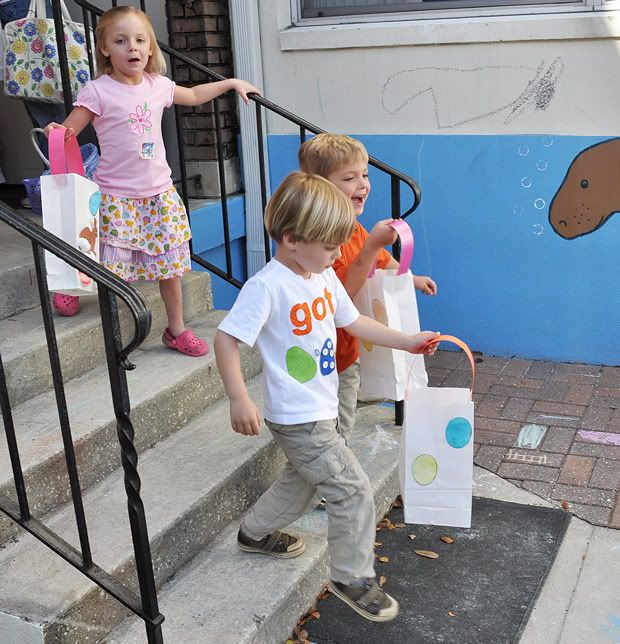 Jack's first strategy was to cheat. He knew that I was the one hiding the eggs on the playground, so the first thing out of his mouth was, "Mom, tell me where you hid the eggs." When I wouldn't tell him, he just took off running as fast as he could. This is the only picture I caught of him!
Back in the classroom for his bunny snack consisting of a little vanilla ice cream cup, 2 sugar wafers and some jelly beans!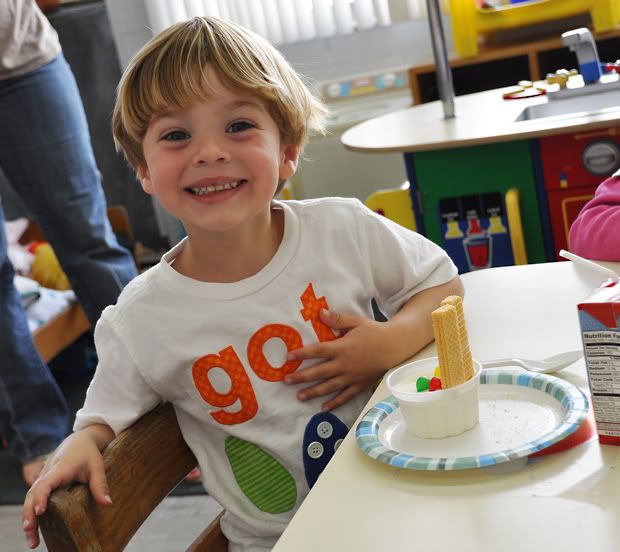 Then, that Saturday afternoon was the big Spring Festival at our church. My friend, Amy and I were in charge of the children's activities. We had a bounce house, a huge inflatable slide, a petting zoo, pony rides, the Easter Bunny, another egg hunt, and Fritz the one-man circus!
Jack getting his face painted as a bunny.
Mallory planting a seed.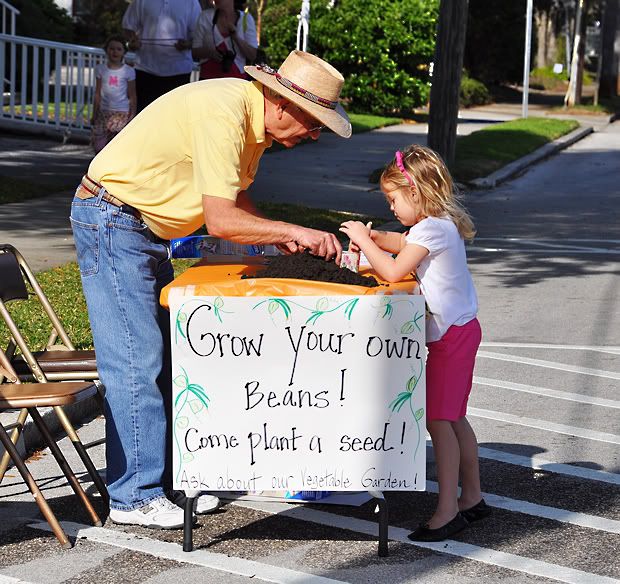 Mallory and the Easter Bunny, aka Daddy :-)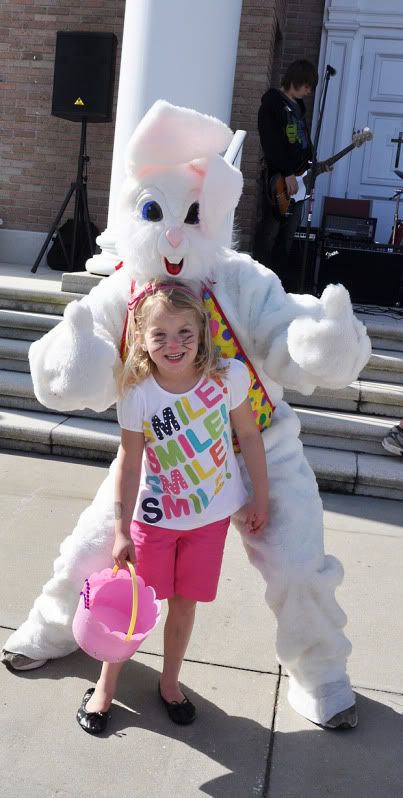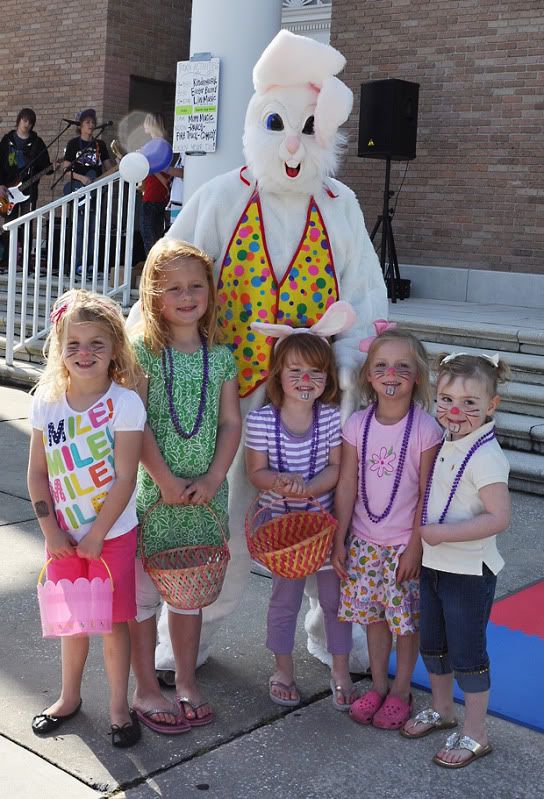 The kids were on Spring Break the whole week before Easter (which I will share soon), so they were off for Good Friday. We've had an annual egg dying/egg hunt party at my favorite park for 3 years now on Good Friday. This year was great, weather was perfect, about 70 kids and adults having a good time!! Everyone brings their hard boiled eggs and something to contribute to the party. I've accumulated about 500 plastic eggs, so the hunt is huge!!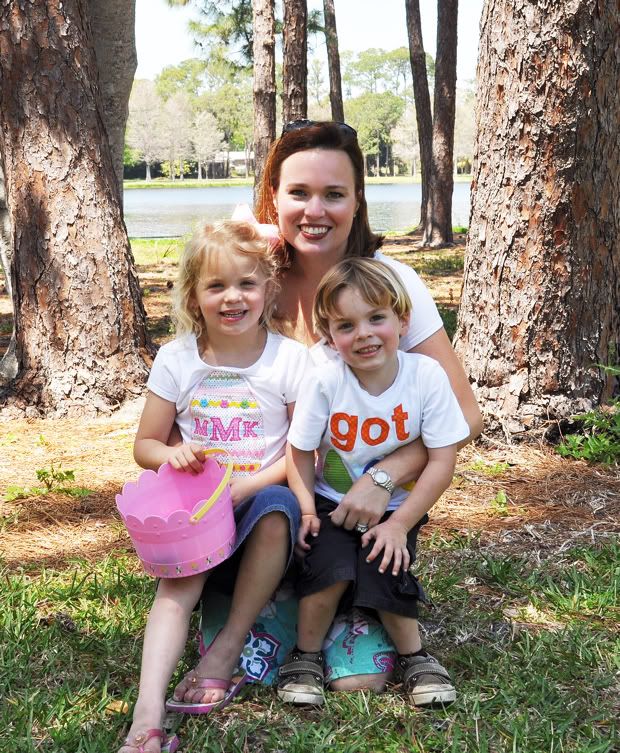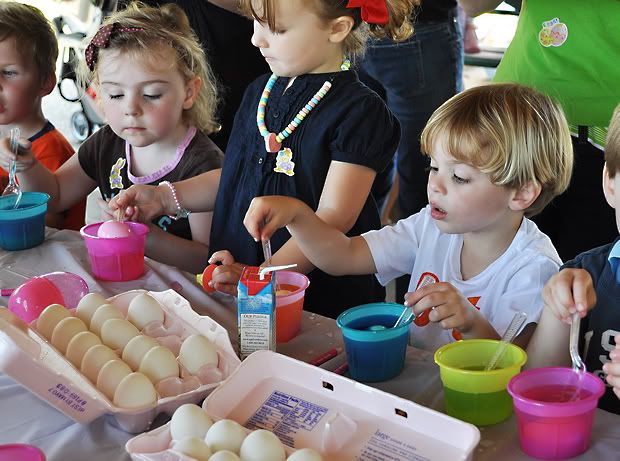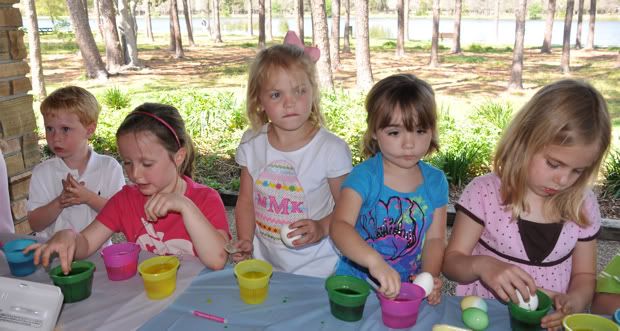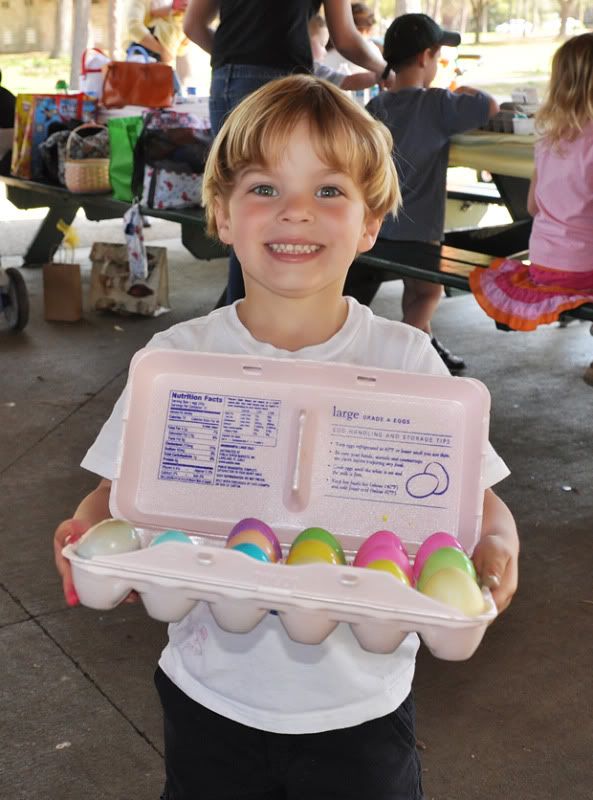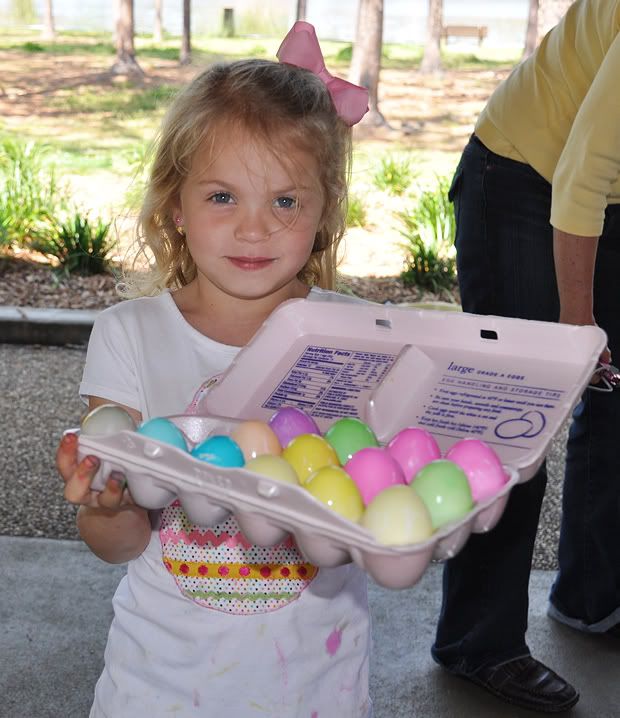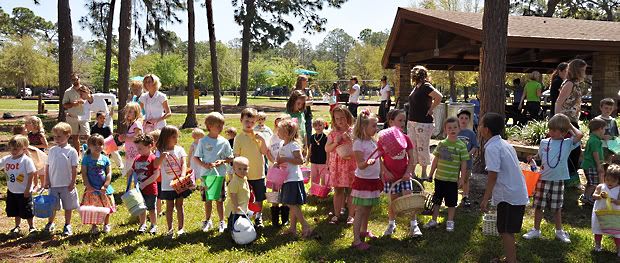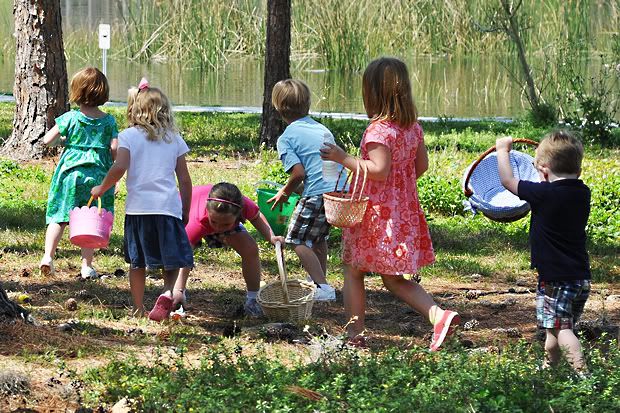 Jack on a mission (again!)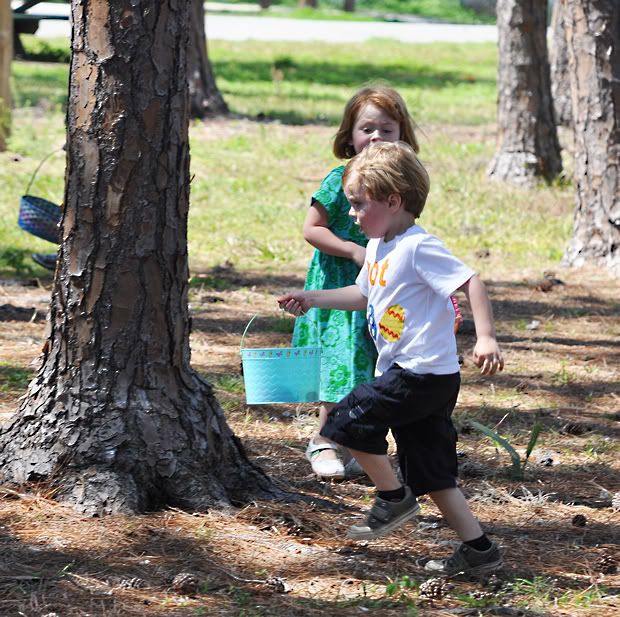 Saturday was (gasp) ANOTHER egg hunt and a yummy breakfast at the yacht/beach club that we have joined for the summer. I grew up coming here with my grandmother almost everyday of the summer and on every holiday, so I'm so blessed that we have the opportunity to have our kids experience the same things.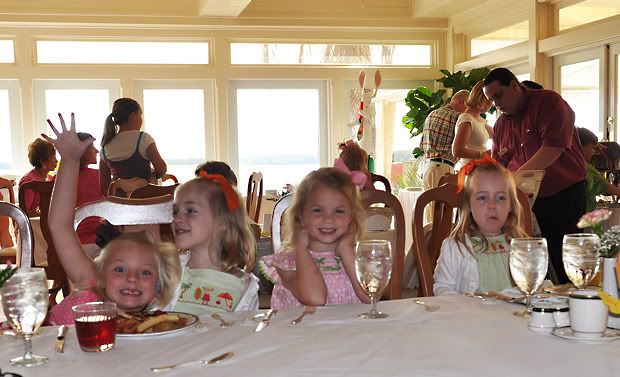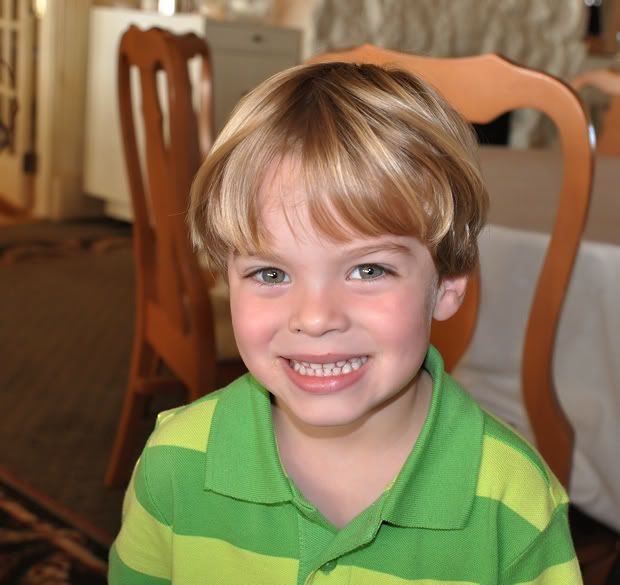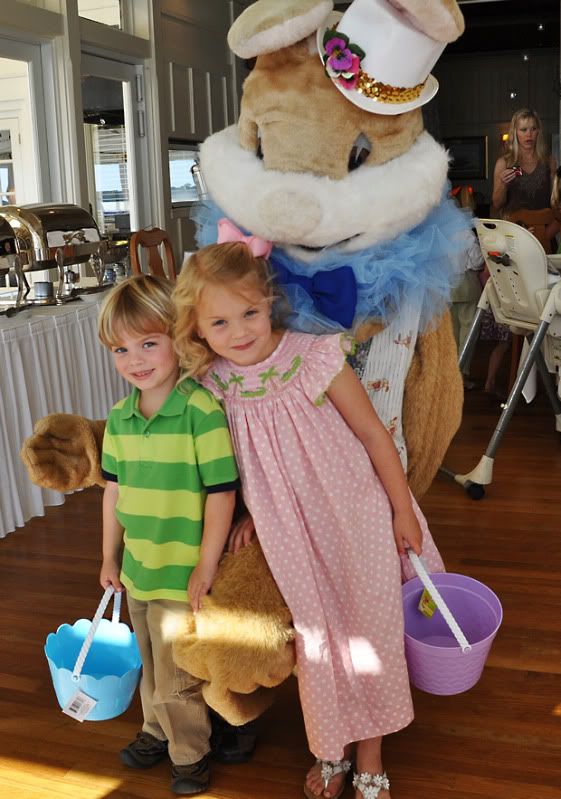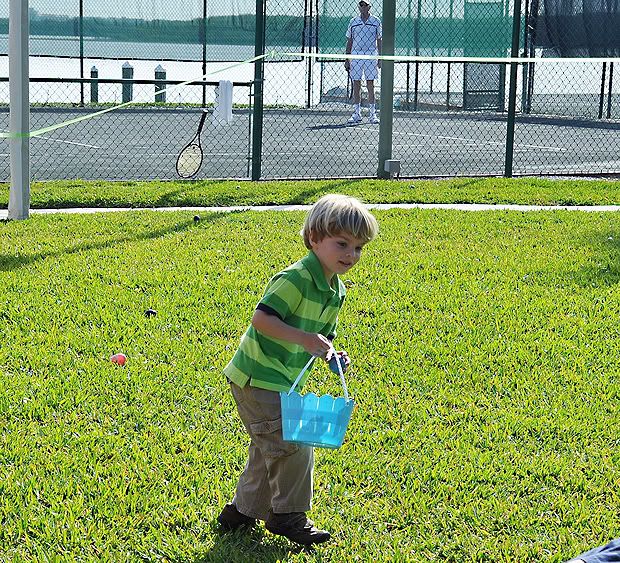 Mallory taking it VERY serious!! Look at that angle!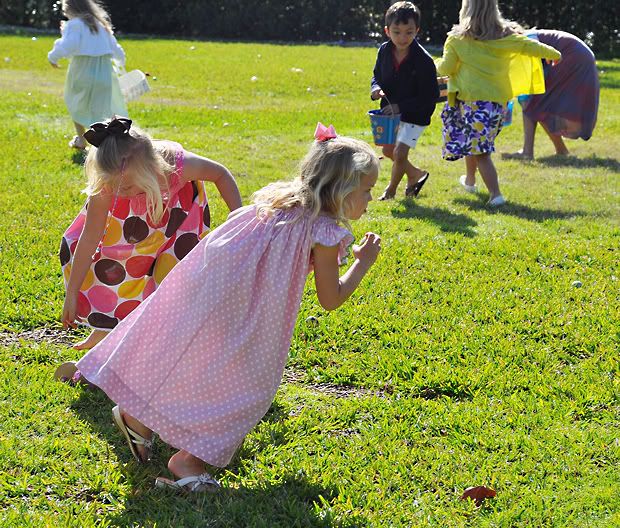 My attempt to get the family to coordinate our outfits...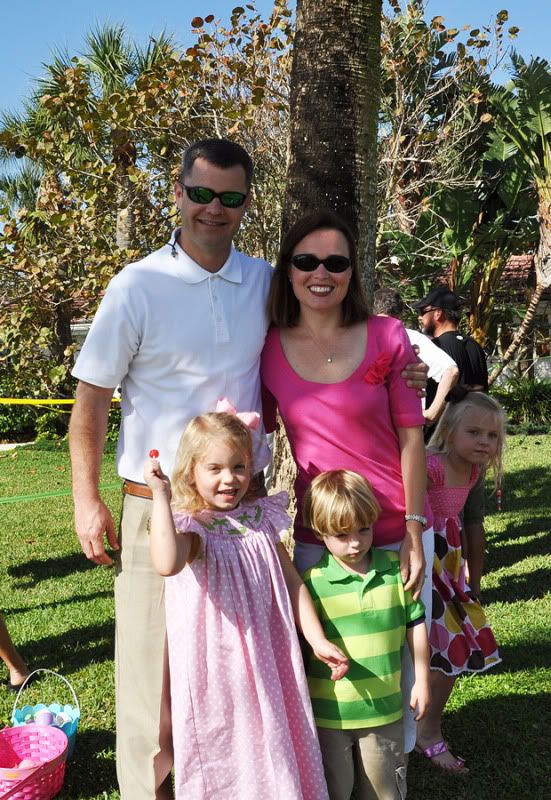 Easter morning was a blur, as we had to be at church at 9:00 and the kids were still in bed at 8:15. We made it on time, with the kids bellies full of candy :-) My niece Morgan spent the night with us and joined us at church.
I love this picture of Mallory.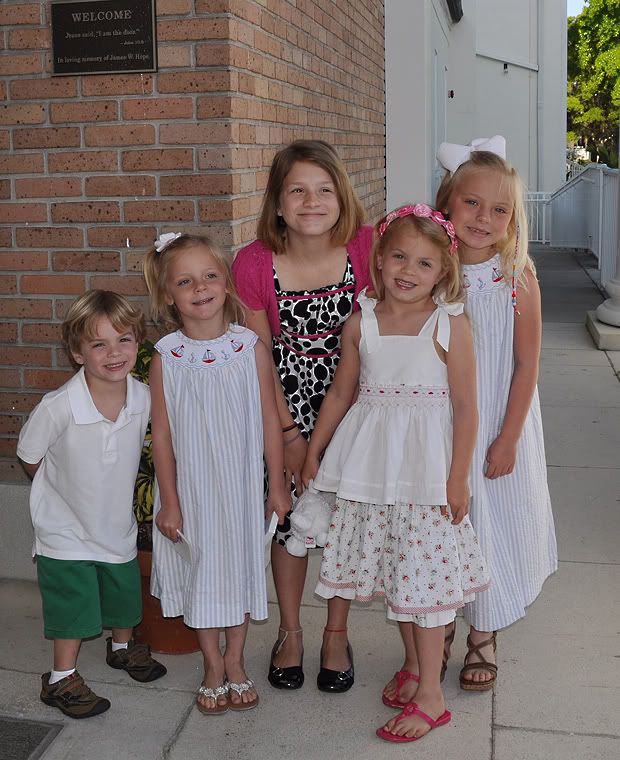 After church, we let the kids play with their Easter goodies, then took the golf cart out to the bay to look for some fish and explore the nature trails. It was a perfect day!!