Since it is FINALLY warming up down here, with hopes of hitting the beach tomorrow, I thought that I'd post our pictures from our trip to Illinois...
The kids were incredibly well-behaved on the whole trip, with the exception of a melt down by Mallory the last night we were there.
Here they are playing their gaming systems waiting to get on the airplane.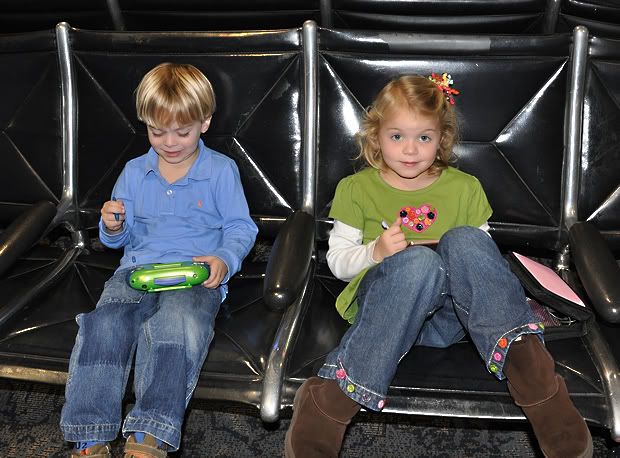 Casey had warned us that the snow was melting quickly, so as soon as we pulled in to the driveway, the kids were out in the snow and enjoying every minute of it.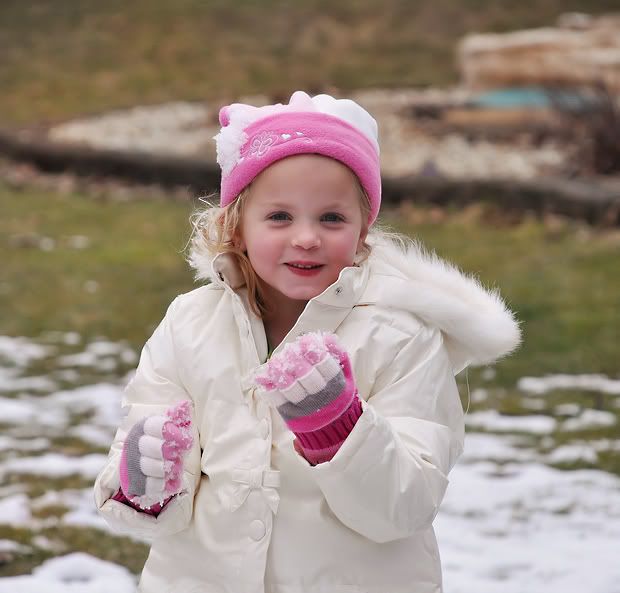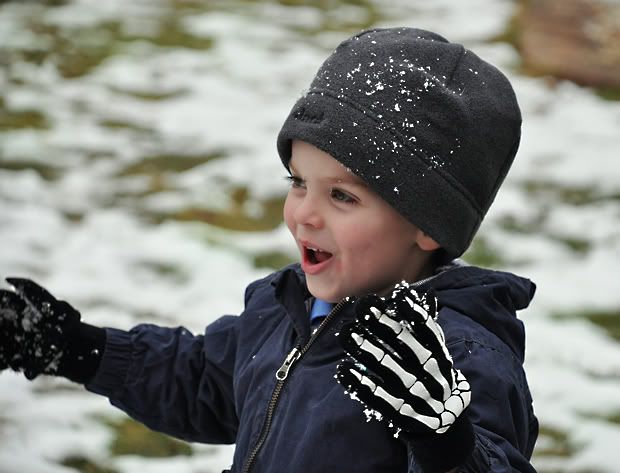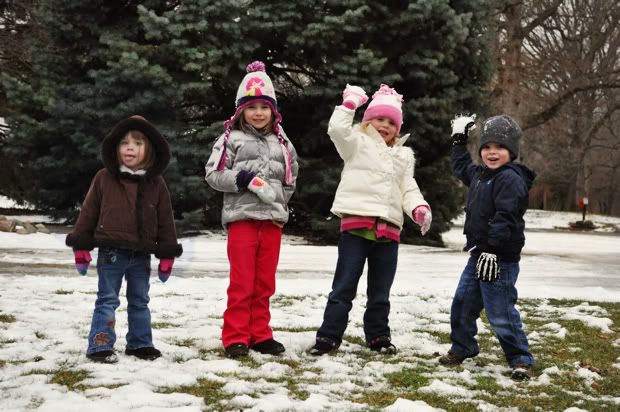 Mallory had so much fun making a snowman too!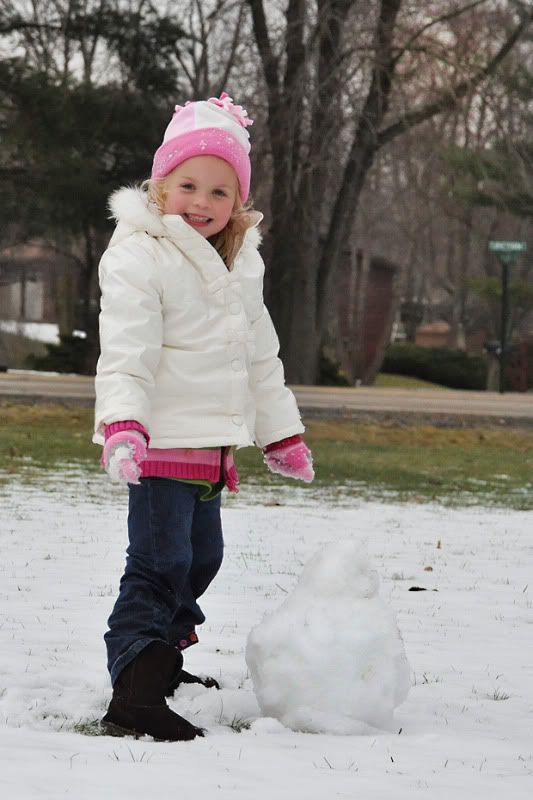 The next day, we went out sledding on the hill in their neighbor's backyard. I was at the bottom of the hill with the camera and Casey was helping the kids get on the sleds at the top. She warned me that I needed to help stop them at the bottom or they could possibly keep going all the way in to the creek below...
Mallory was the first one down and she loved it!!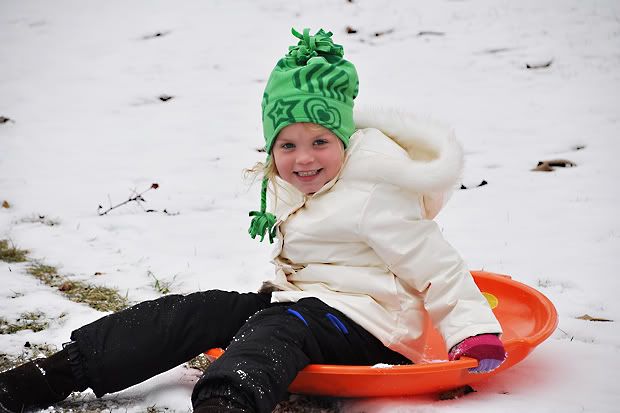 Jack was next and he got going a little too fast... My eyes were glued inside my camera, so I had no idea that he was quickly approaching the bottom of the hill that leads to the creek... I don't have any pictures of this, as I was frantically trying to save my child from the freezing water!! Jack learned a good lesson that day, slide down the hill on your bottom and you won't land in the creek!!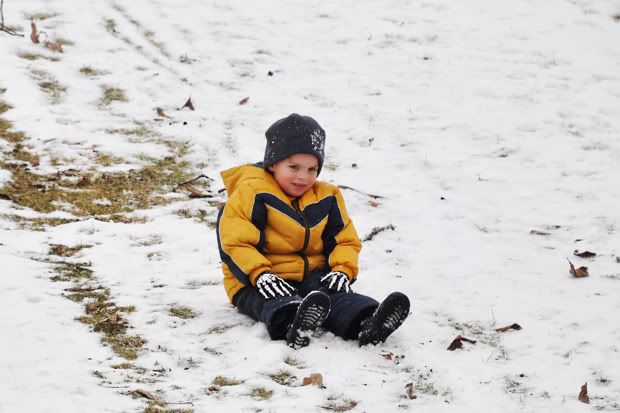 He did better sliding down with me!! Mallory learned to just bail out of the sled towards the bottom too, as she was sure she didn't want to end up in the creek!!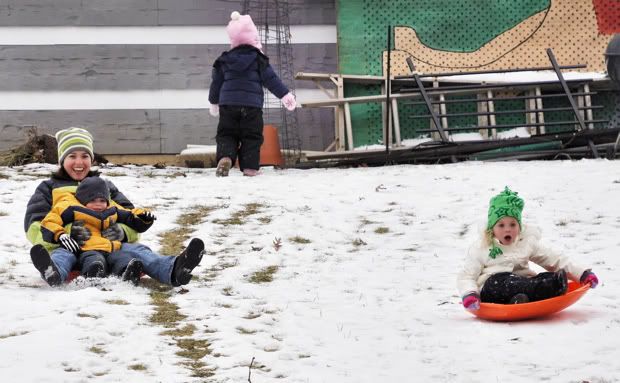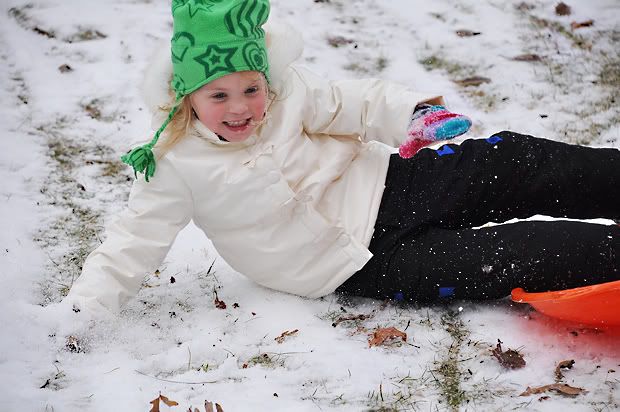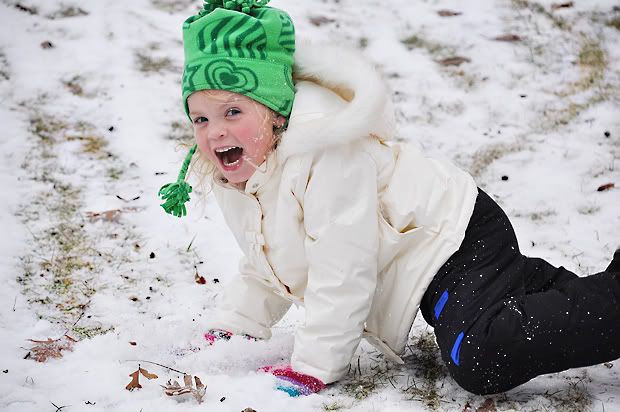 Jack spent the rest of the day making snow angels and "pretend' sledding with his best little buddy!