How fun is this snack going to be to make tomorrow when Mallory gets home from school? Who doesn't love apples with peanut butter? Why not throw some marshmallows in to the mix?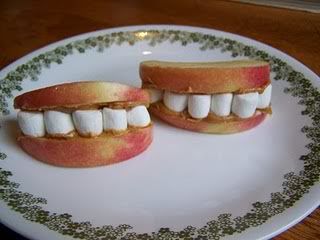 photo from HeidiW on Tasty Kitchen
You can find the link to the instructions
HERE
.
We had a wonderful weekend. The circus was HILARIOUS!!! I took a video with my camera, but it's too large to post here...