When we were designing our kitchen, for the first time, we were designing around the fact that Mallory was just 9 months old, not thinking about the many years to come with school, sports, and other activities. Thankfully, those plans were put on the back burner when I became pregnant with Jack and laid off from my job. When we finally were able to go back to the kitchen designer, the kids were 4 1/2 and 3. The design came out a lot differently. We now had kids in preschool and getting ready to enter kindergarten. I needed places for them to keep backpacks, lunch boxes, library books and their precious artwork.
Here is my new space. This is right off the garage, so when the kids walk in, they can just put their things on their new corkboard/magnet boards, put their backpacks in their designated cubbies and keep my kitchen clutter free!!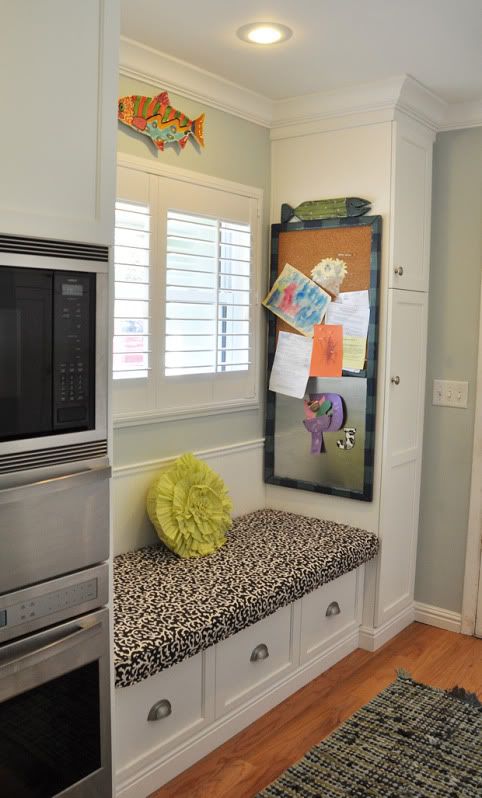 A neighbor of mine designed these corkboard/magnet boards for them. Aren't they neat?
This is Jack's.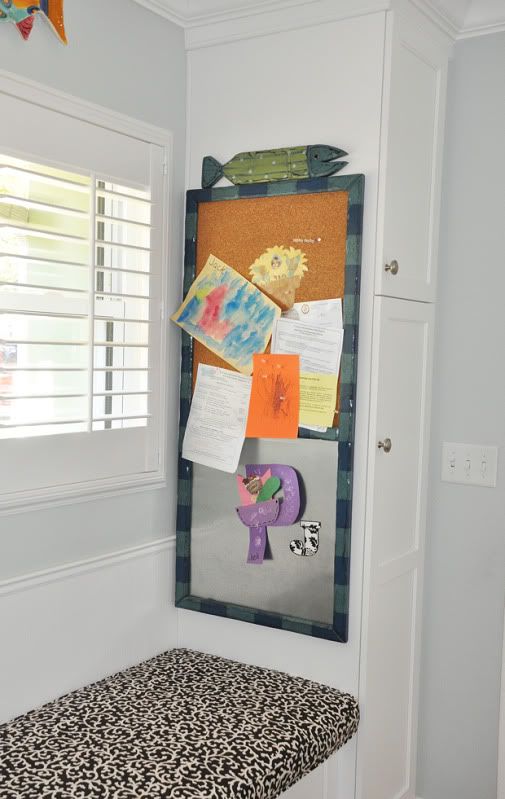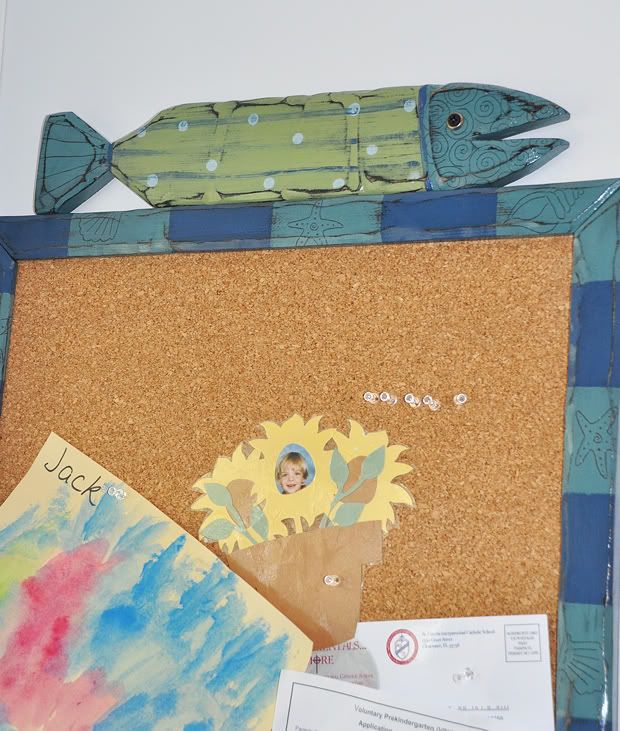 I just love the detailing that she put in the wood!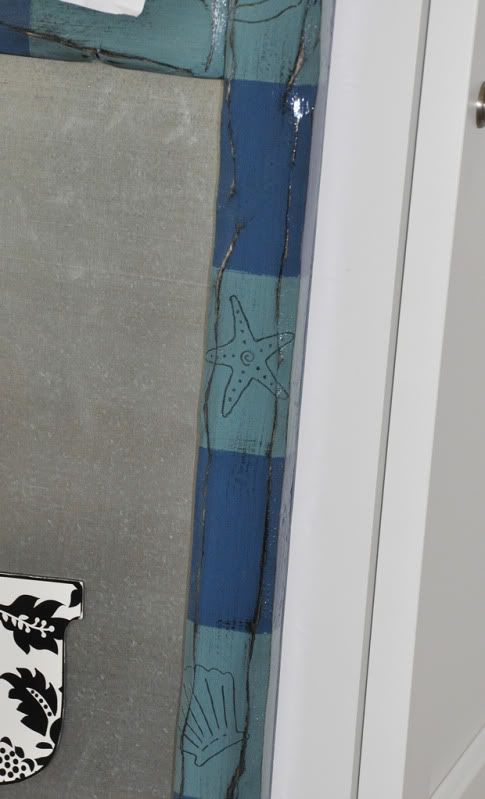 This is Mallory's.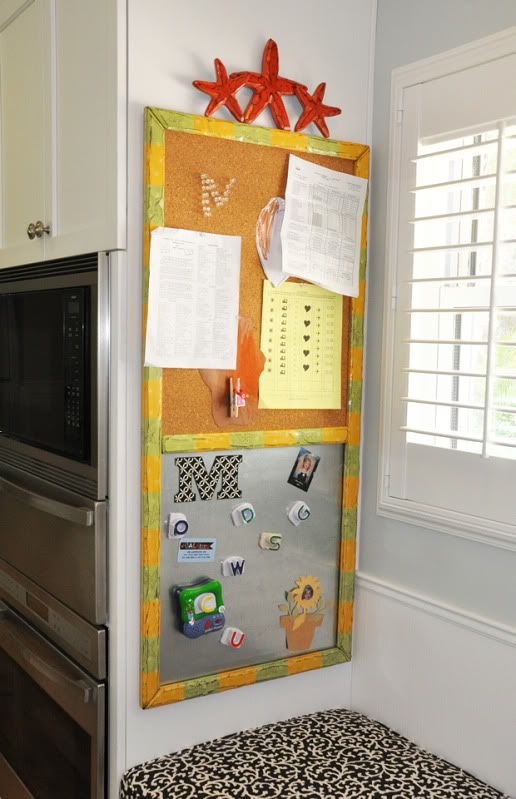 She made Mallory's a little more girlie with the polkadots and light colors.