About this time last year, nearing the end of preschool, Mallory had such a desire to learn how to read. She knew all the letters and the different sounds that they made, but she just couldn't put the sounds together and I really didn't know how to teach this to her. She was only 4, so I just figured that we would wait until kindergarten started and go along with lessons at school. I was shocked to learn that they really wouldn't be teaching them how to read until the 2nd half of the school year, a whole year later than when Mallory was ready.
Luckily, I became friends with a mom from the school and she recommended this book so I could teach Mallory myself. I was a little bit skeptical, as the title was "Teach Your Child To Read in 100 Easy Lessons". Sure, "easy" lessons? We did 2-3, sometimes 4 lessons a night, depending how much Mallory wanted to do. AND.IT.WORKED. She is an amazing reader now, and I can honestly say it's because of this book.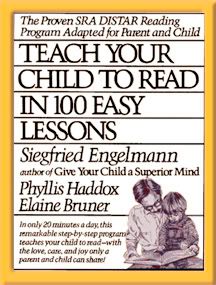 You can find it
HERE
. I personally wouldn't recommend it for a child younger than 4. Read the reviews on Amazon and make your own opinion.
Reading is THE most important skill that your child can have in school, so why not give them a little head start with this book!
We have another busy weekend ahead. Jack is a clown/power ranger in the preschool circus tonight, Mallory has a birthday party on Saturday at Chuck E. Cheese, Nathan and I are going out to celebrate a friend's birthday that night, and then Mallory & I are selling girl scout cookies at Publix on Sunday afternoon!
What are your plans for the weekend?