Yesterday was an amazing day! It was sunny, about 76 degrees and it was a short day of school for Mallory! We haven't seen the 70's since November (craziest winter in Florida EVER!), so I told the kids to get their bathing suits on and head out to the front yard for some sprinkler fun!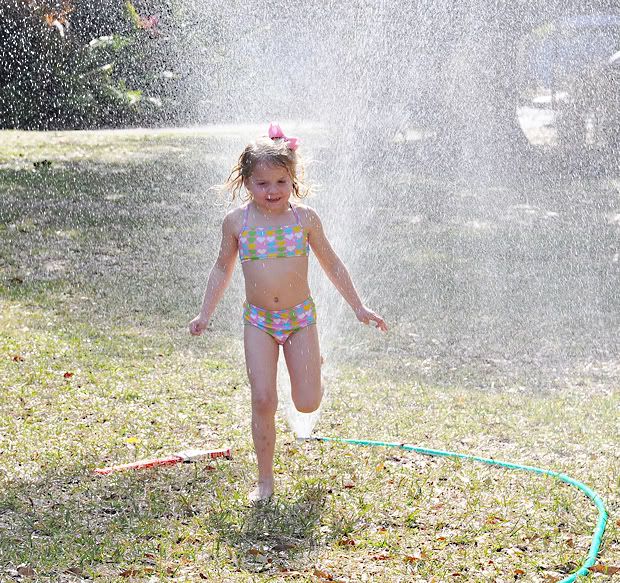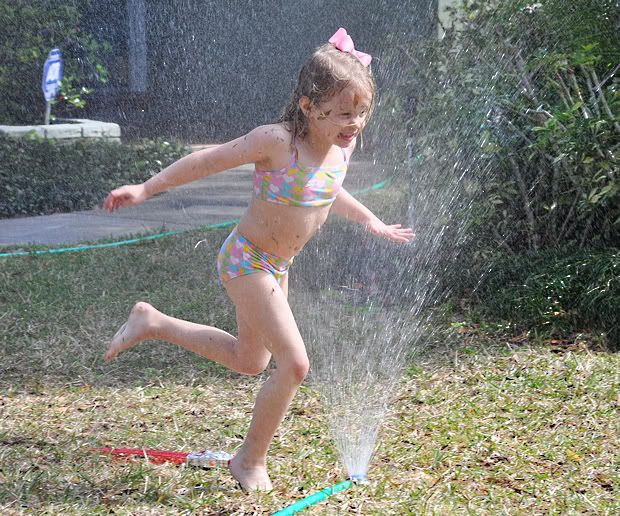 Look at Mallory, poor thing had just tripped over the hose and landed in the leaves/dirt!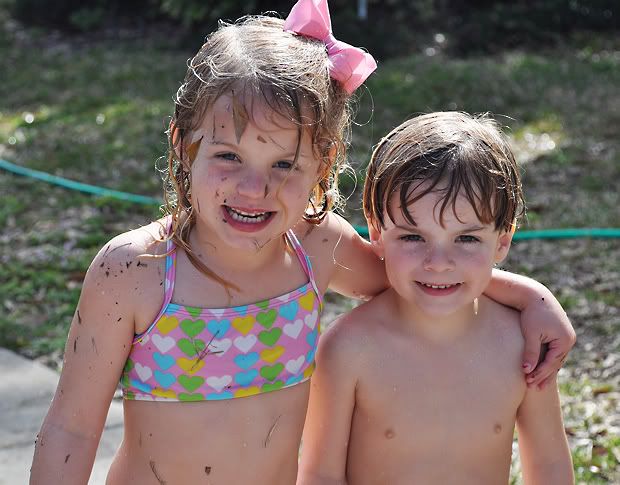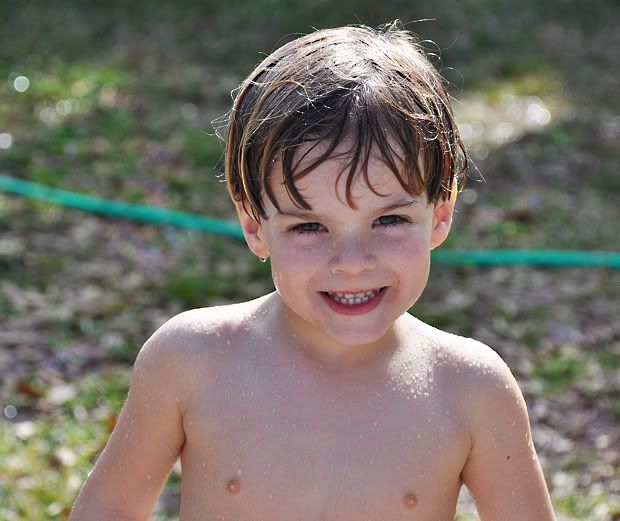 We had a little truck wash...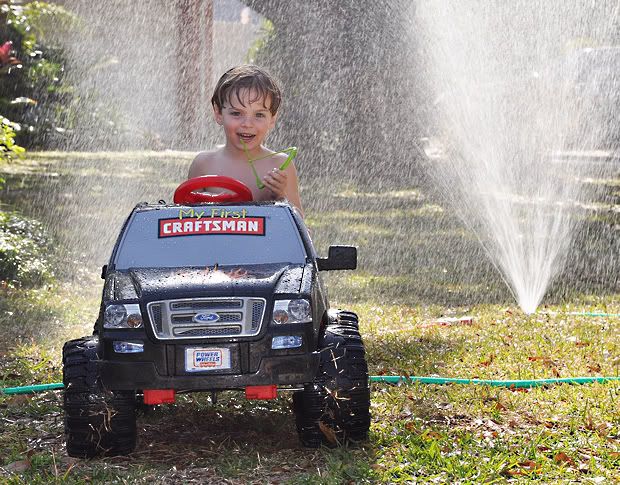 Which wouldn't be complete without your 3-D chalk glasses!
And then a little sunbathing/chalk art on the driveway.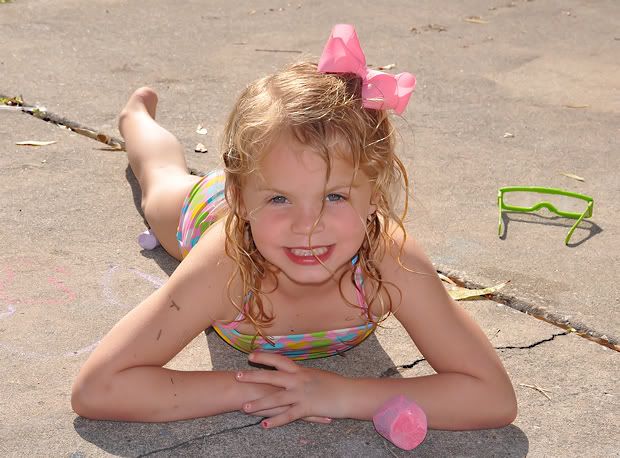 It's windy and rainy here today, with the weather supposed to cool off again. Hopefully soon enough, I will be complaining about all the HEAT!!
This past Saturday, my friend and I ran in our first 5K together. It was 43 degrees at start time and neither of us brought any gloves! Our hands were numb the whole time, but WE DID AWESOME!!! She finished ahead of me, as she's a sprinter at the end (I'm all about just getting there without tripping over myself!) I finished #136 with a time of 28:51. Here's a wonderful picture that the race just sent to me, of course it's right at the last turn of the race and I look like I'm about to die!!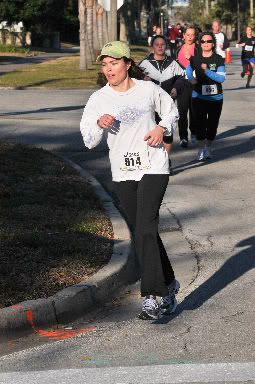 I knew the race was going to come by the end of our street, so I had Nathan bring the kids out to watch us run by. I wish I would have had my camera, as Mallory was dressed up in her cheerleading costume, with her hair in pig tails (that Daddy did) and her pom-poms cheering everyone on. It was the cutest thing I've seen in a long time!!