This afternoon, my parents, my sister, her older kids and myself are heading up to Jacksonville to play in a golf tournament that my aunt is hosting called, "Knickers for Knockers". Both my aunt and my mom are breast cancer survivors so this is a special tournament for us all.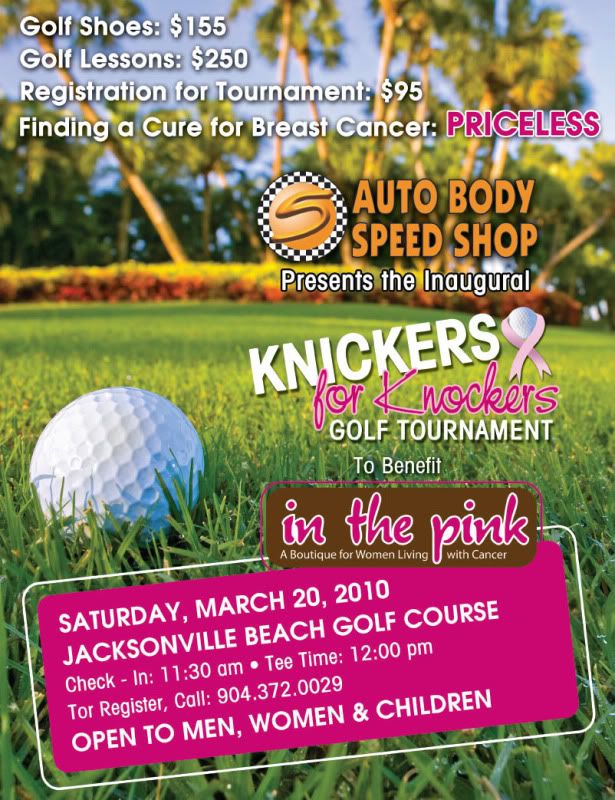 This is my first time playing golf since before I was pregnant with Mallory. I used to play golf in high school, got a scholarship to play at Florida Atlantic University, played there for 2 years, then got extremely burnt out. I'm going in to this tournament not having even picked up a golf club in over 6 years. It should be interesting, to say the least! I'm playing in a foursome with my dad, my sister, and my nephew, Kyle. My kids are staying home with Nathan this weekend, as they are just too young to have out on the golf course yet!!
We will also be celebrating my dad's 60th birthday tonight at a local restaurant. Happy Birthday, Dad! I love you!