It's hard to believe that five years ago today (on Father's Day), after 18 hours of labor and 3 hours of pushing, that I had my sweet little girl, Mallory Kate. I could tell right from the beginning that even though she was a spitting image of her father on the outside, she was going to be JUST like me on the inside.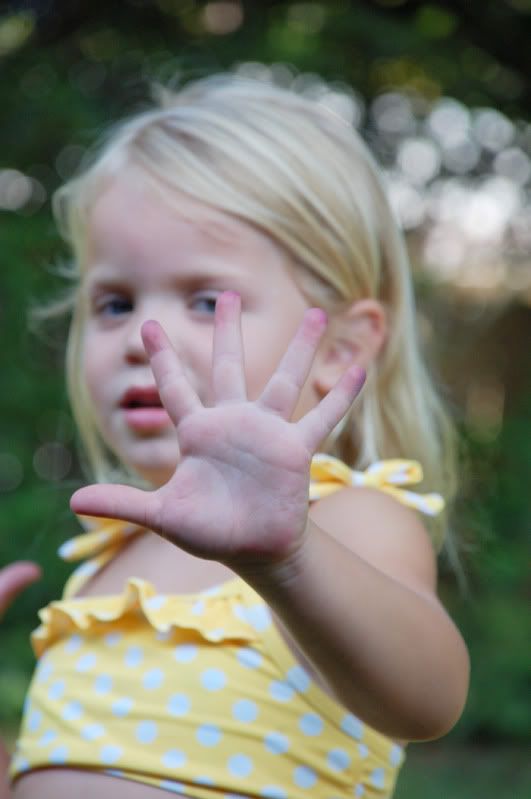 Mallory, you are an amazing little girl and your daddy and I are so proud of the person that you are becoming. You are so sweet and giving, always thinking of others. You love arts and crafts and always have some special creation to give to us, your friends, your teachers, the neighbors, the mailman... You love performing on stage singing and dancing. You know the words to entire songs after hearing them only a few times and you love making up your own songs too. You are VERY strong-minded (like your mom). You are so smart, already learning to sound out words, counting to 100, and spelling so many words. You are going to do so well in kindergarten!! You love spending the afternoons at Gammy's house, having "special treats", doing art projects and watching movies. You are such a nice sister to Jack, always sharing and playing with him (maybe you are just being nice so he will let you sleep in his bed at night:-))
We hope that F-I-V-E will be a wonderful year for you Mallory! We love you!
Mom & Daddy