When we bought our house 5 years ago, we set aside some money from the sale of our previous home to remodel this kitchen. After many different designs and battles with my dear husband about it, we are FINALLY starting the remodel (demo) TOMORROW!!! This is going to be a 6-8 week project with us living through the whole thing. It will be very interesting with 2 smalls kids and our "guard" dog. My sewing room shares a wall with the remodel, so I will not be sewing for the rest of the summer.
I thought I would share a few before pictures, well sort of before pictures. I had already starting packing/removing things from the walls and book shelves.
I am so excited about my new kitchen, with all the new appliances and more storage. I am going for a
Seaside
feel to my entire house. Nathan is not to keen on this idea, but I think once he sees the completed kitchen, he'll love it as much as I do.
This is our little breakfast area, that will become a little sitting area with bookshelves and a window seat.
Don't you just love this itty bitty microwave that we've been using for 5 years, and that brown tile!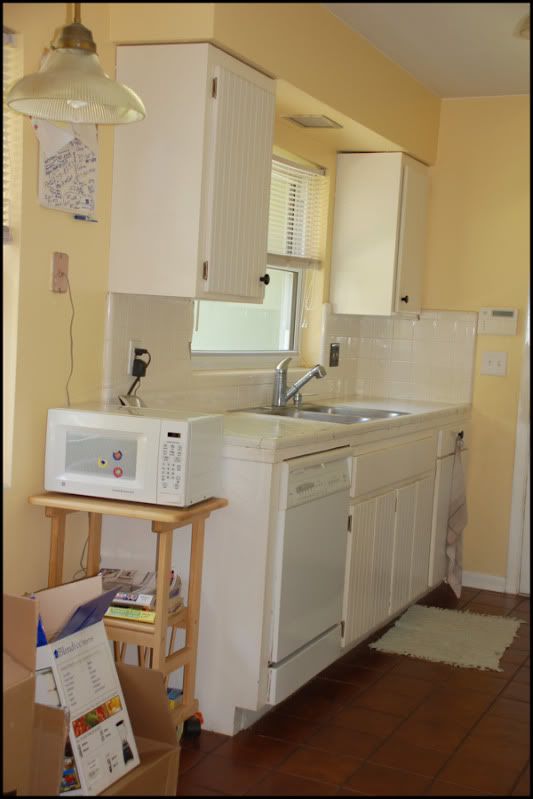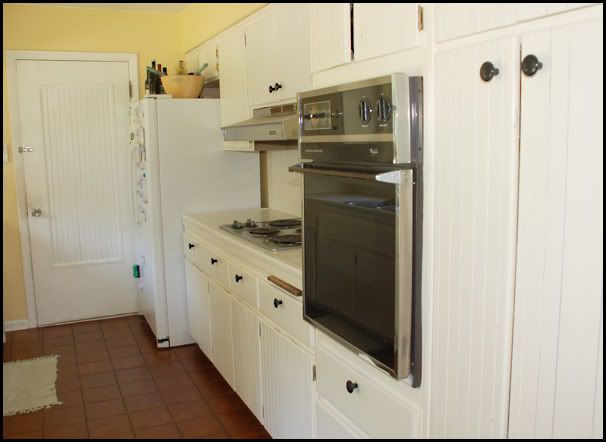 The 80's mirrored wall is such a nightmare with little kids!!! In our new kitchen, this will be where our refrigerator and stove will be. There will be an island coming out from there, about where the couch is.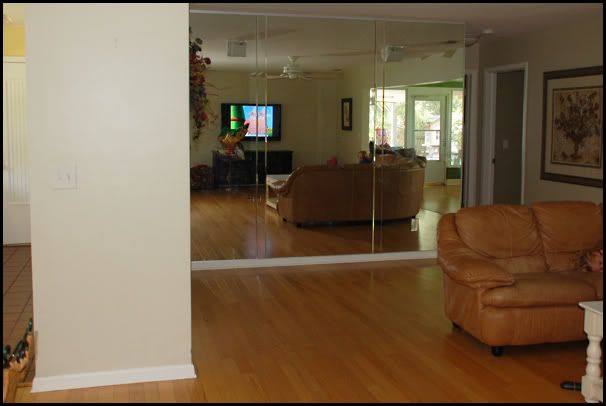 I'm also trying to sell Nate on the idea that we need new wood floors. The yellow oak will not go with the look that I'm trying to create, but he's not budging on this one...yet!! I want what is called Black Vintage Mahogany. It's wide planked and a darker wood.
Hopefully, in 6-8 weeks, my new kitchen will look like this!!