So...I'm about a month behind on my posts, sorry about that. I will explain why in the coming weeks. There is total chaos about to happen at our house!!
I will post about one thing, so you all can start praying. My dear friend, Robin, who has already been through so much in her life, being diagnosed with Multiple Sclerosis at age 23 and not having any function of her left hand, just gave birth to a beautiful little boy, Austin, six weeks ago. Austin is wonderful, I got the chance to take some newborn pictures of him when I went to visit her. She was not able to breast feed, as the doctors wanted her on her M.S. meds as soon as she had recovered from the birth. It was a blessing in disguise, as she was feeling her breast, as she thought she had a clogged duct or something. She had a mammogram done shortly after, the lump was removed this past Monday, and was diagnosed the same day with Breast Cancer. She goes back next Wednesday for more surgery to have some lymph nodes taken out to see if the cancer has spread. She is 31 years old and has a 6-week old baby. Please, please, please keep her in your prayers!!!
The kids had their Mother's Day Tea at school the Friday before Mother's Day. Jack's class sang a sweet little song, to the beat of Mary Had a Little Lamb.
Mommy takes good care of me, care of me, care of me.
Mommy takes good care of me, because she loves me so.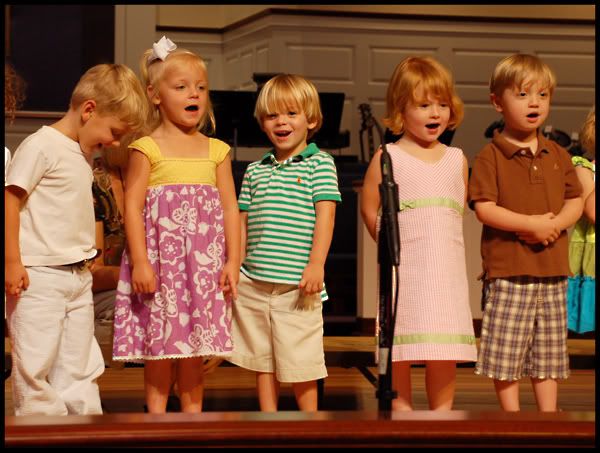 Mallory's class practices once a week with the orff instruments, so they put on a little performance showing how much they had learned. Mallory just looked at the pictures and said "Ooh, I got the clean one!" Whatever that means...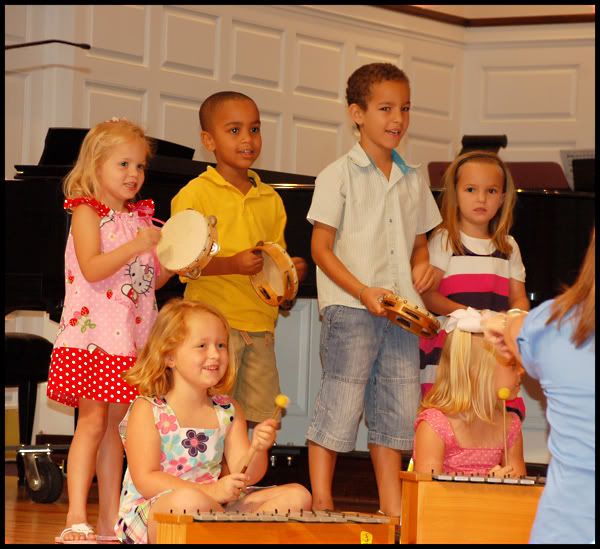 Then they had the fashion show. We got a letter home a few weeks before the performance asking us to let our children pick out something from our closets to wear. Then the preschool director would ask them certain questions about their mommies and daddys.
Mallory chose to wear my swimsuit cover-up (???) and some sparkly flip flops. She did have one of my old purses that she filled with hair clips and make-up. I don't really remember all that she told the preschool director, something about how Mommy looks better with make-up on, I was too busy cringing when she picked her nose and proceeded to eat it up on stage!!!!!!!! I was so proud. So proud, that I bought her this shirt the other day.
If your sweet little girl needs one of these too, you can find it
HERE
. She has some really fun things!! I can't wait for Mallory's to get here!!