Thursday night we had Santa come on the firetruck. They told us he will come between 6 and 9pm. He came right when the kids were getting out of the bath!!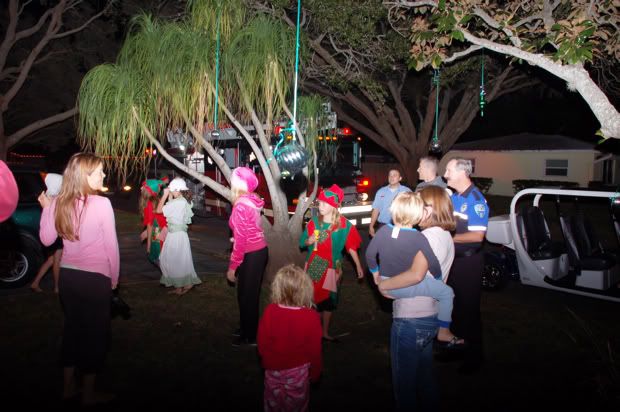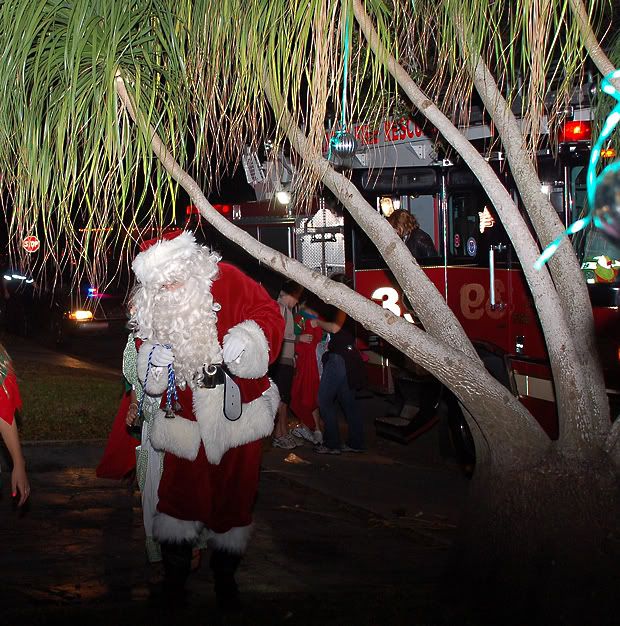 It's a real big production for our town. The mayor, police chief, and commissioners all come out to deliver the presents that the parents provide.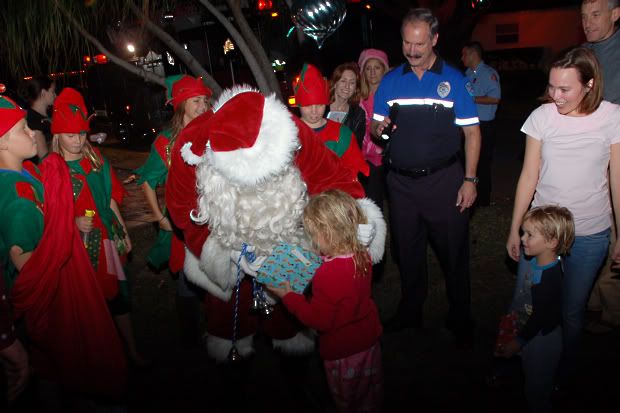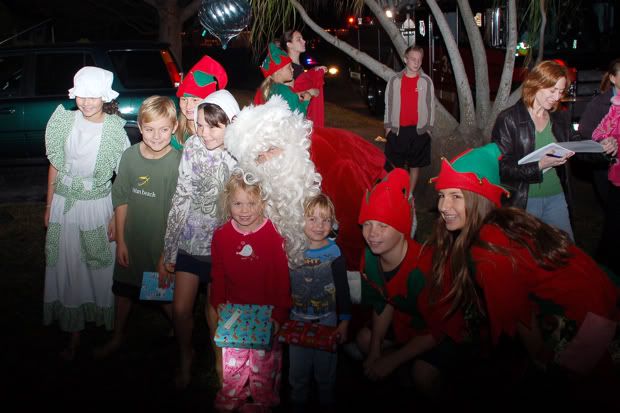 Mallory is getting a lot more observant this year. She said to me after Santa had left, "Mommy, can you believe that Santa has the
same
wrapping paper that we do?" I need to be more careful next year for sure.
Friday night, we got to take a train to the North Pole! We did this last year, which you can read about
HERE
. We stepped it up this year and reserved the caboose. It was so much more fun and we brought a couple more friends with us too! We got to bring our own food and drinks aboard this time, so that was even better! The caboose was so cute, it was decorated with Christmas lights and wreaths, and it had some seats up in a second story, so the kids had a ball looking out the windows up there!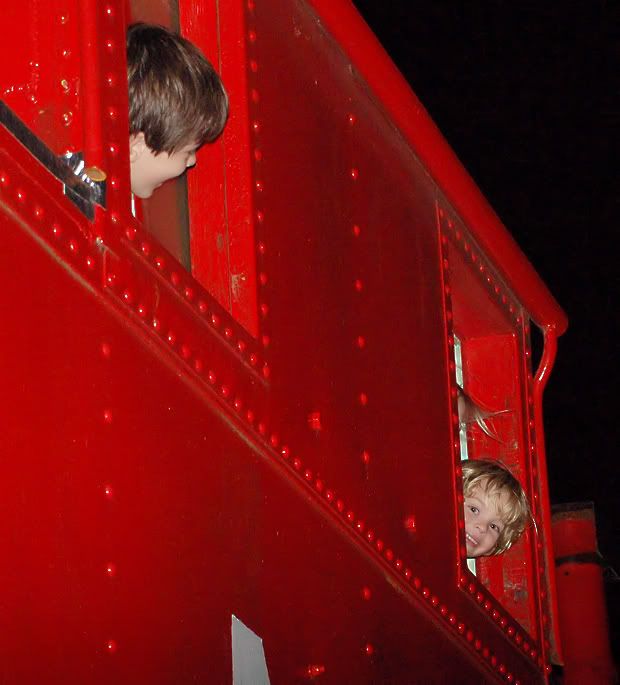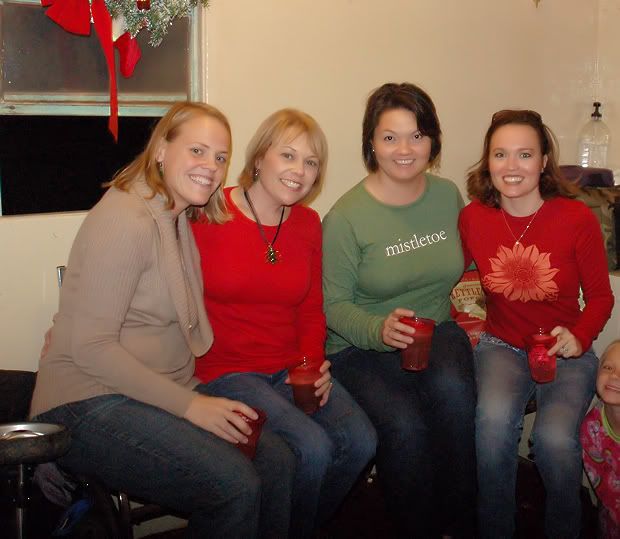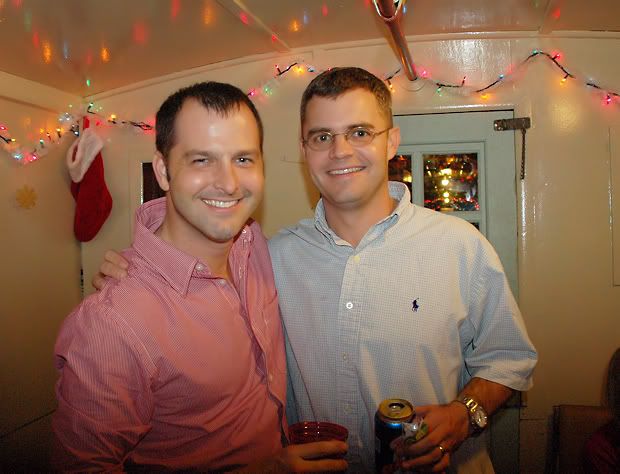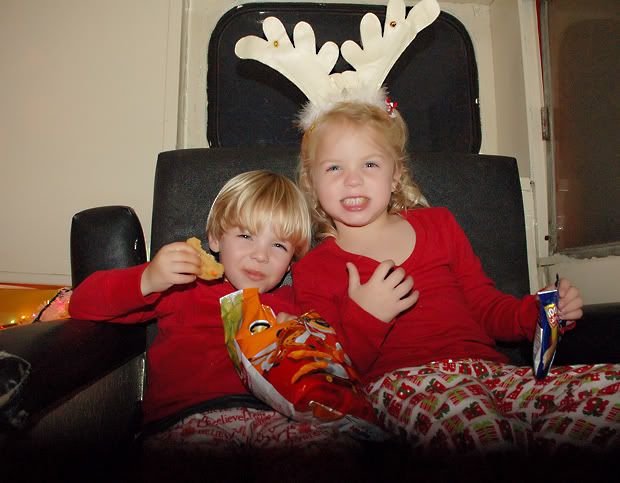 Here are the kids enjoying a cup of hot chocolate.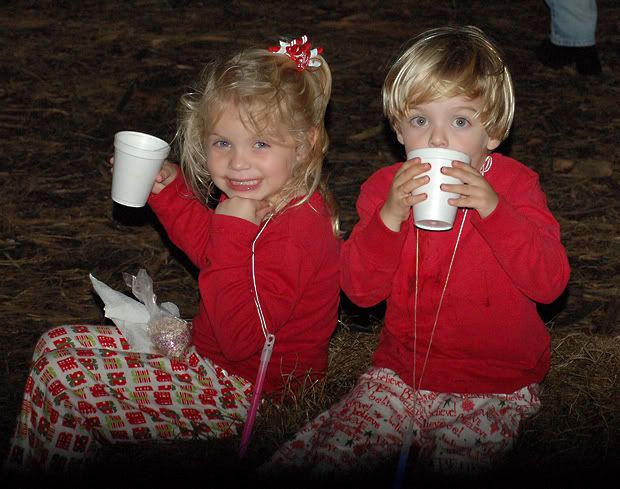 Making smores by the fire. Notice that Jack is spilling his hot chocolate as he roast the marshmallow!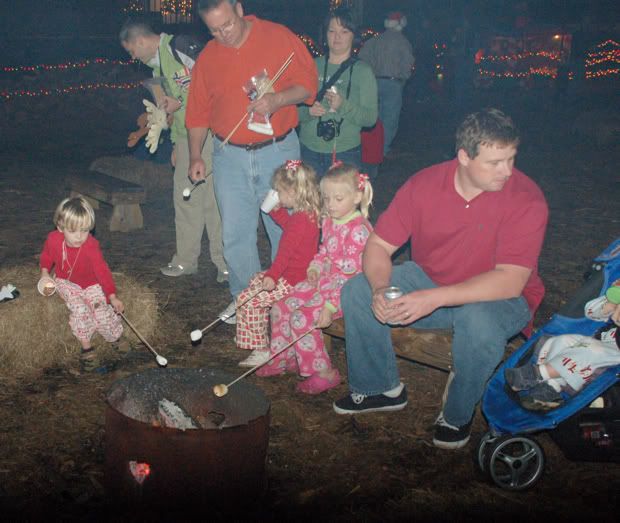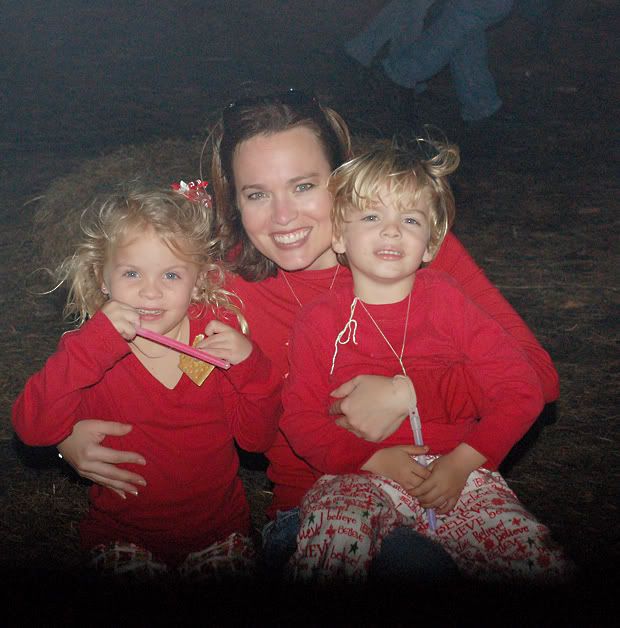 Making reindeer food (you have to stick your tongue out when doing this apparently.)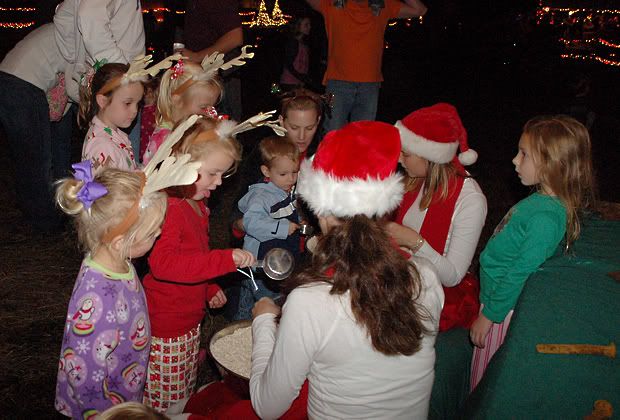 Making a craft and picking out a tattoo!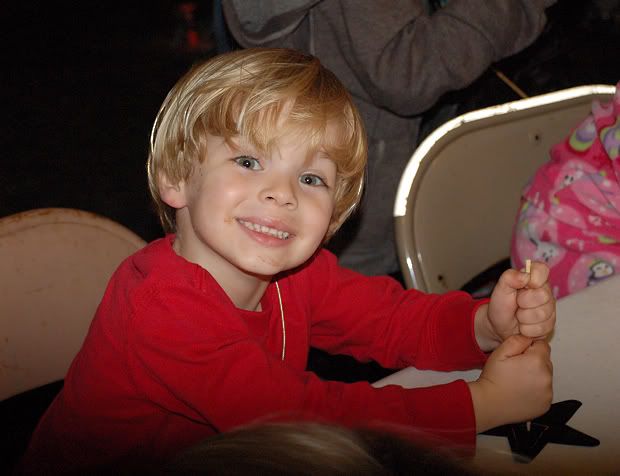 There were carolers in the line to see Santa!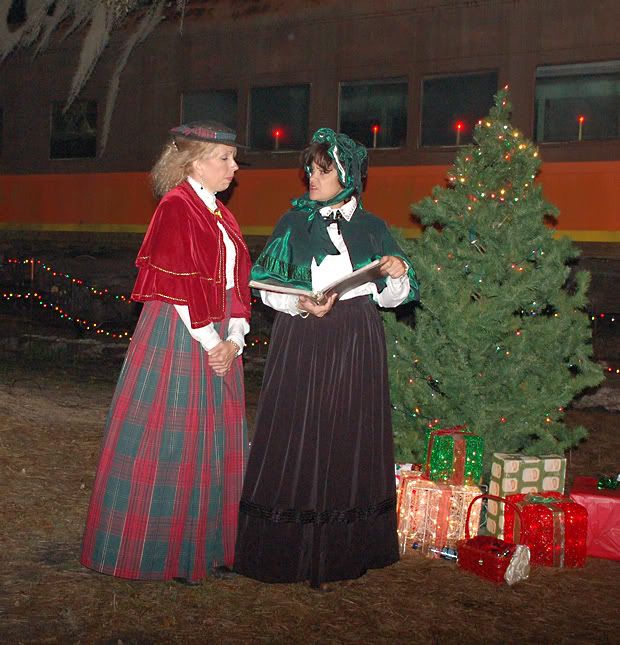 And FINALLY! Santa!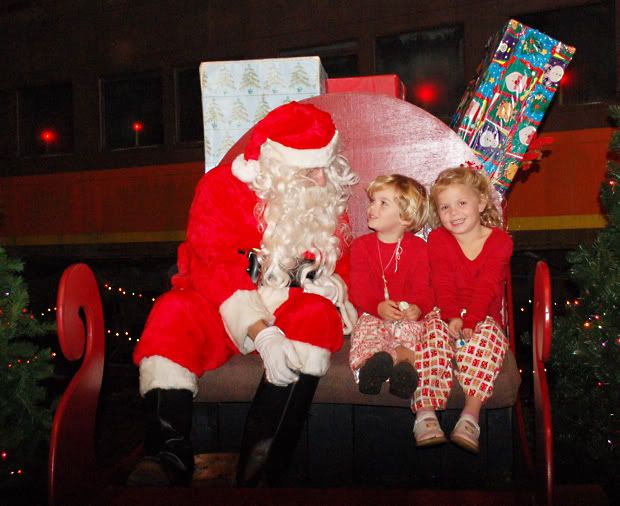 We had a great time and will reserve 2 cabooses next year so we can have more friends join in the fun!