So I have a bunch of different photos to share tonight...
First, and I am jumping for joy that our house painting is FINALLY complete. I don't think I could have possibly survived another day of trying to keep two kids and a 60 pound dog occupied from 7:30 to 4:00 and not allow them to get near the paint from 4:00 until it was dry. The entire outside is painted and all of our new interior doors and trim have been sanded and painted. They used oil-based paint for the doors and trim, which the smell has given me a headache for days...
Here is a picture of the front of our house (with the new paint color "Artichoke") decorated for Christmas. We have big plastic ornaments hanging in the palm trees, our darling wreath on the front door that you can find
here
, lighted garland along the planter, and 3 different sized decorated Christmas trees on the front porch.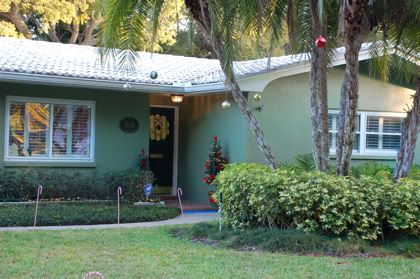 We went to our favorite park today to take some pictures of
Andrea's
kids for their Christmas card, so I snapped some shots of my kids while we were waiting for them to arrive.
Check out Jack's eyelashes. Why do the boys always get the great lashes?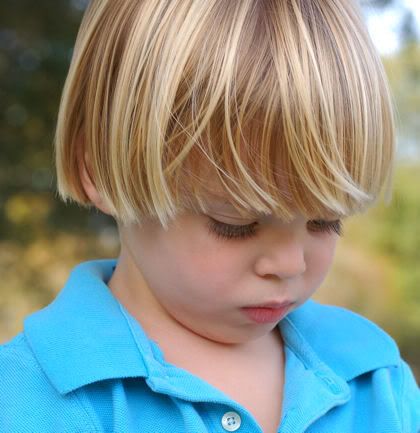 Love this photo (not so much that you can only see half of Mallory's face, as she refuses to wear anything in her hair anymore), but the fact that they are holding hands. So sweet.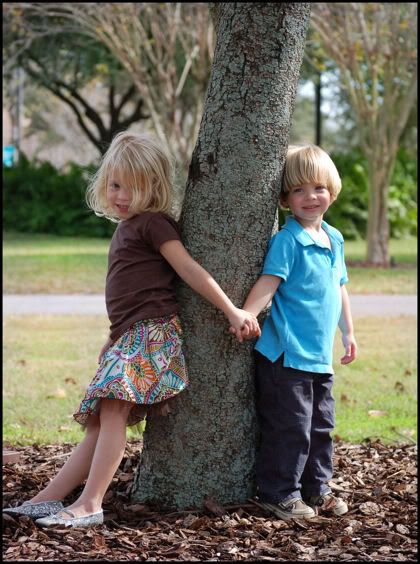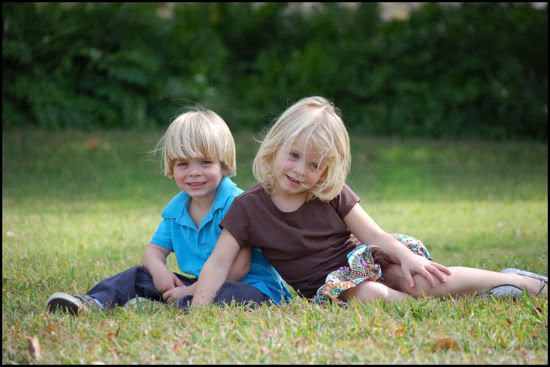 Here's a sneak peek of a set that's coming up...if we could just get a cooperative little model...