So I have been cleaning my house all day long, but can only go about 30 minutes without having to take a break from all the fumes!! We are having about 30 adults and children at our house tomorrow night for our Christmas party. I'm cooking my delicious
lasagna
with a salad. Our guests are bringing appetizers and desserts, but I couldn't resist making some of these chocolate covered pretzels too!! They are SUPER easy to make!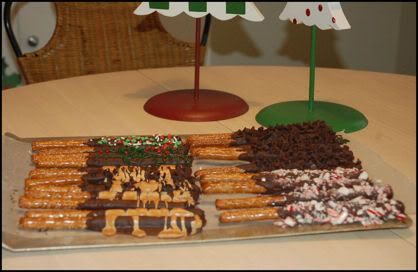 I have all the teacher's gifts wrapped and ready to deliver to school tomorrow morning as well.
Nate is off of work until December 29th, but he has been at the library studying all day for his big
LEED Certification
exam tomorrow. There is only a 32% pass rate, so let's hope he's part of that 32%!
My sister and Sydney came over this morning for a few minutes. My sister had to run an errand, so I kept Sydney with me. We decided to go in the backyard for a little impromptu photo shoot. She is such a beautiful little baby.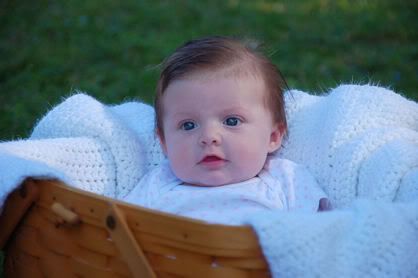 We are planning on listing a few sample sets here in the next few weeks to clear some room on our hanging racks (yes, that's plural, two HUGE racks of samples!!)
If anyone is interested in anything we've sold this year (look on our
ME
page) and let us know. Maybe we could set something up privately.