We just got back from a little weekend vacation to Anna Maria Island with 4 other couples and their kids. We had a great time, the place was amazing that we stayed in and the weather was perfect. I will post pictures soon, as I took 756 pictures!!
A new tradition was started last year in our neighborhood to have a bicycle parade on the 4th of July. Everyone is supposed to decorate their bikes in red, white and blue and parade around our little circle.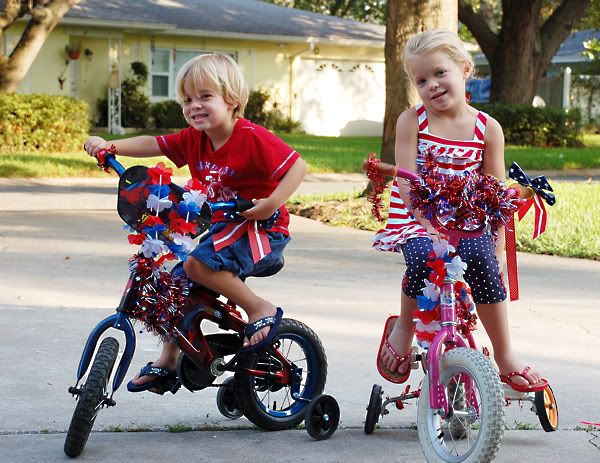 The parade started at 9am, and it was already 90 degrees outside!! One of our Town Commissioners got the parade started with a little speech and fireworks!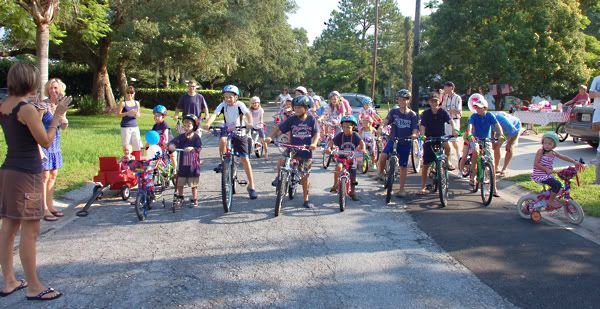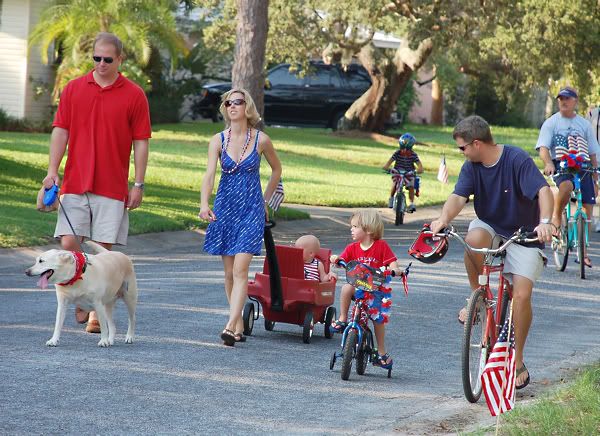 This is Mallory's 2nd trip around the block!! Speed Racer!
The perfect ending to a bicycle parade is POPSICLES!!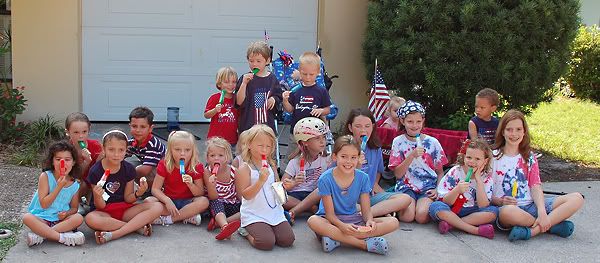 After we cooled down, the kids wanted to go catch some fish with the cast net. The fish must have thought it was too hot too, as we didn't catch anything.
My sister was having a huge party at her house, so I got the kids dressed in their matching outfits that I made them :-) You can find this adorable fabric
HERE
.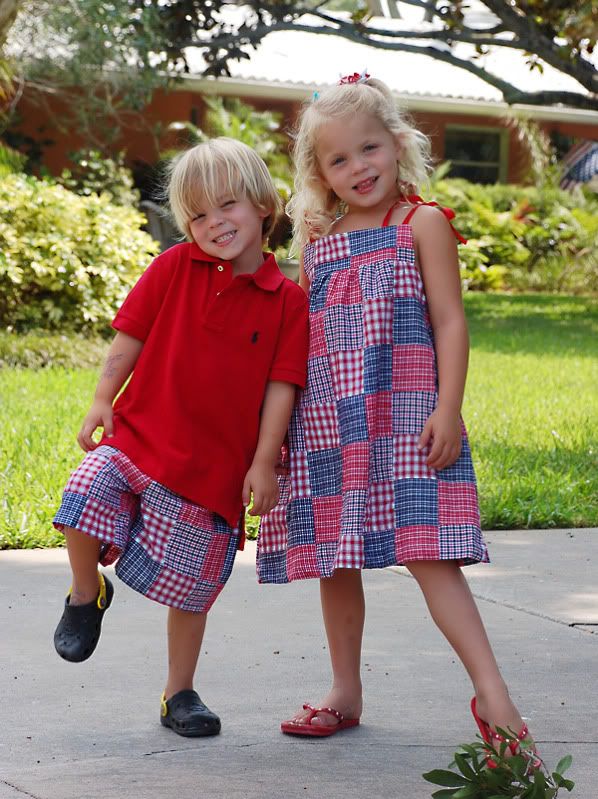 The day was filled with eating, swimming, sliding and finished off with some fireworks in the neighborhood. Everyone was too tired to make it to the big fireworks this year, and apparently, I was too tired to take any pictures of the fireworks!