Here is our first Fall/Back to School set for the year!!
3-pc set includes top, skirt & leggings, we call it "Groovy Girl"
You can find the listing by clicking
HERE
.
We were really shocked that Mallory would even take pictures today, as she was a PILL all day long. As soon as we got outside, she turned on the charm!!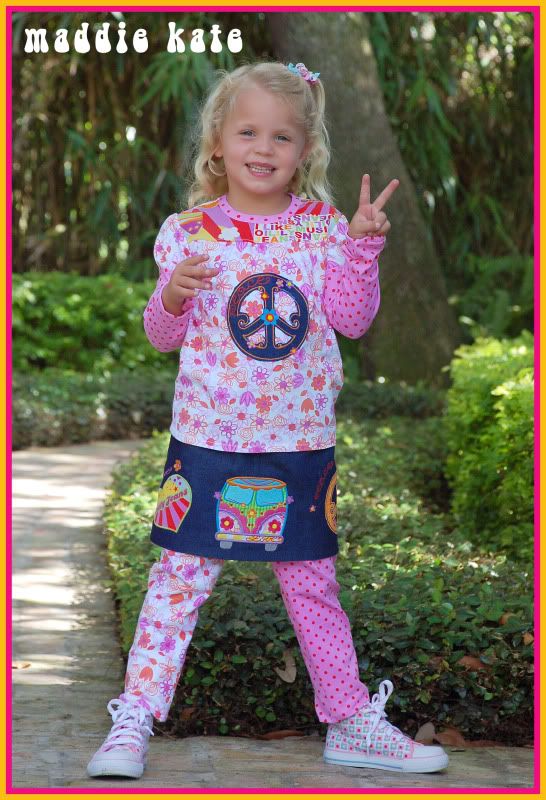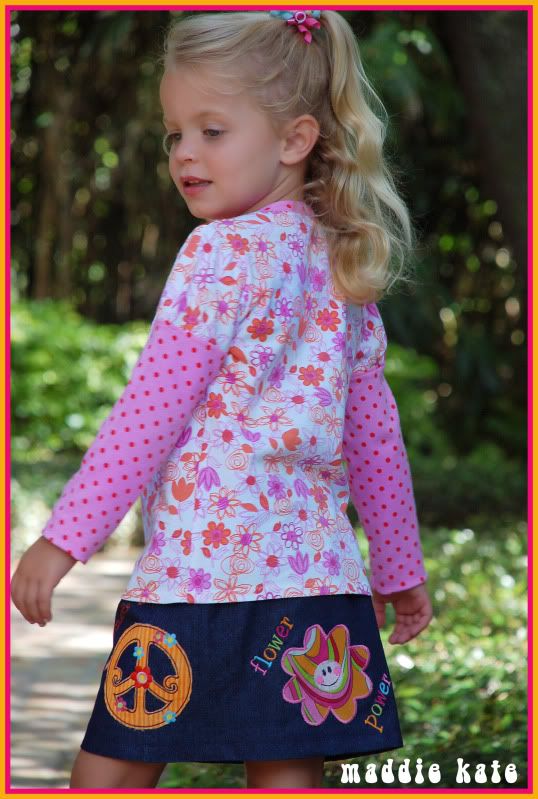 We also listed this resell from Halloween. It's best fit for a 2-3-4 year old. The exact measurements are in the listings.
You can find this listing by clicking
HERE
.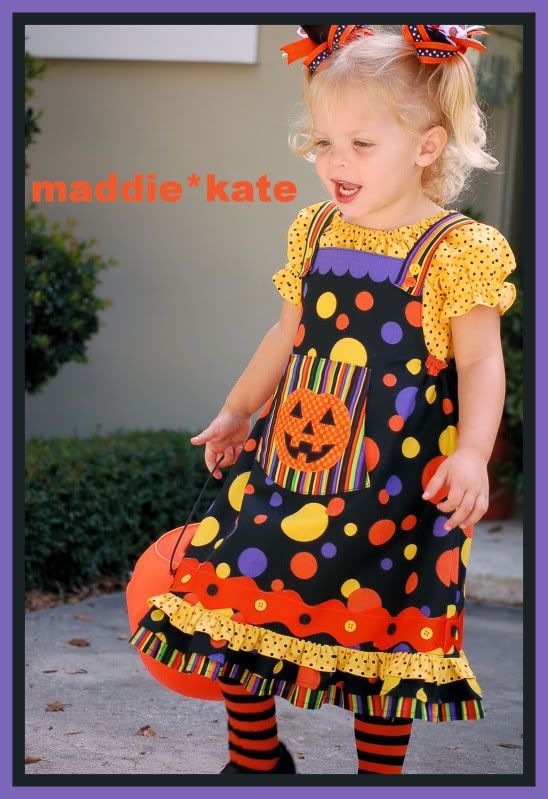 Kitchen Update!!
Cabinets are arriving tomorrow!!! I cannot wait!! We had a little hiccup with the wood floors, as the wood we bought to match the existing floor wouldn't fit in to the grooves of the existing floors. So, instead of just replacing 10-12 boards, they had to rip up a big section of the floor and use a router to re-size the grooves. While this was all happening, Nate decided that he thought it would be a good idea for me to just go down to the wood floor store and pick out what I wanted originally...sigh...if he would have only listened 6 weeks ago...Anyway, they fixed the floors and they look great!
I spent all day yesterday going through paint sample books trying to find the perfect color. I finally realized that there isn't a perfect color and picked something called "Seafoam", as I'm going with the whole Seaside feel to my house. Seafoam, Seaside...should be close to perfect! The color went up today and I really like it, but it's really light. I don't know how it's going to look with the white cabinets, we'll just have to wait and see!
The color I circled is the color that I chose. I say that "I" chose it, as Nate wanted the darker green color.